Size Queens Rejoice! Rechargeable Bunny Rabbit!
The Rechargeable Black Label Jack Rabbit was made by Cal Exotics company. It has three motors are is exquisitely put together. You can use each function individually or all at once. It has speeds that will make you tickle and speeds that will make your toes curl. I am not much of a rabbit vibrator fan, but this one really is pretty intense. It is also waterproof, tested and everything. I really love the girth in this vibrator, 2" is pretty big for most people. Size queens rejoice!
Published:
Pros:
+ Three Motors
+ Made of Silicone
+ Waterproof
+ Size Queens Happy!
Cons:
- Big / Texture / Seam
- Not for beginners in diameter-wise
- Lint Magnet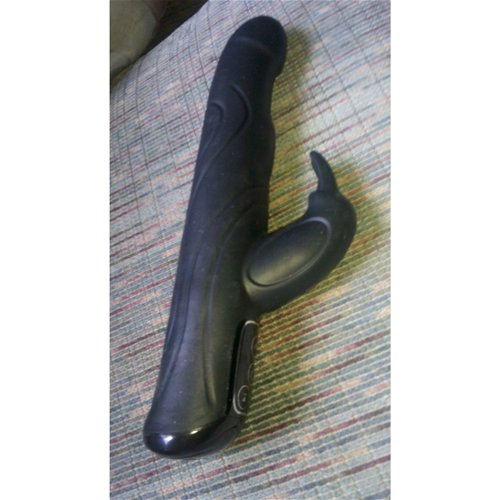 What is this Rechargeable Black Label Jack Rabbit all about?
Well, as far as I can tell, it is one girthy rechargeable rabbit styled vibrator. Apparently, it is also an anniversary edition as well. I want to say upfront, I am not much of a rabbit vibrator fan. I also have to tell you that this thing has some power and the life of this thing when it is fully charged.. it lasts forever. It has a crazy amount of motors, we are talking about three of them. It has seven functions that vary from vibrating, pulsating, and escalating. Oh, did I mention that this is also fully made of silicone? It is also tested in a bathtub and is fully waterproof. I did say that correctly, it is waterproof. It is not only splash proof, but waterproof. It also lights up. What more can you ask for? As I said at the beginning of my statement about this rabbit styled vibrator, I don't like rabbit styled vibrators, but this one got my attention in a pretty orgasmic way. The little "rabbit ears" are out of this worldddddd.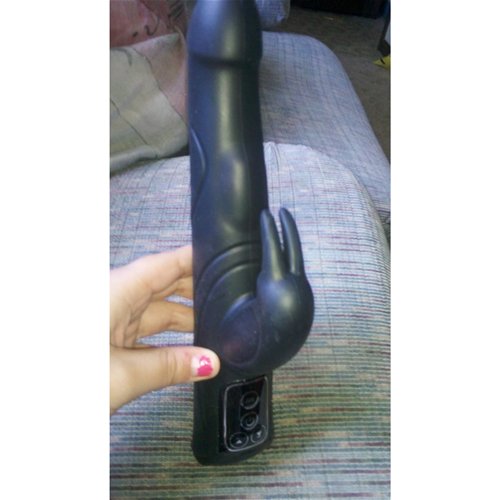 What is it made out of and what are the measurements?
It is made out is silicone. Silicone is non-porous and is one of the safest materials out there for sex toys. It does collect lint like a magnet, so always wipe this off before and after use, as well as store it in a lint-free area.. such as in a plastic zip lock baggie. This vibrator does have quite a bit of drag and honestly smells a bit.. not silicone. It has a smell but once washed a few times, it goes away. I think the smell was more of the packaging, honestly. It is quite large in diameter for the non-size queens out there. I was a little taken back when I saw how large it actually was and felt it deep inside my vaginal walls. It was a good feeling, so definitely not for beginners in my opinion.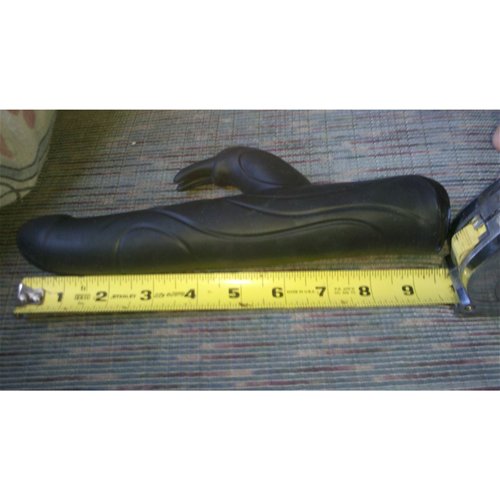 The measurements
Length:
10"
Insertable length:
5 1/2"
Circumference:
5 1/4"
Diameter:
1 3/4" - 2" (starts off at 1 and 3/4" but gets to 2" if you insert it completely)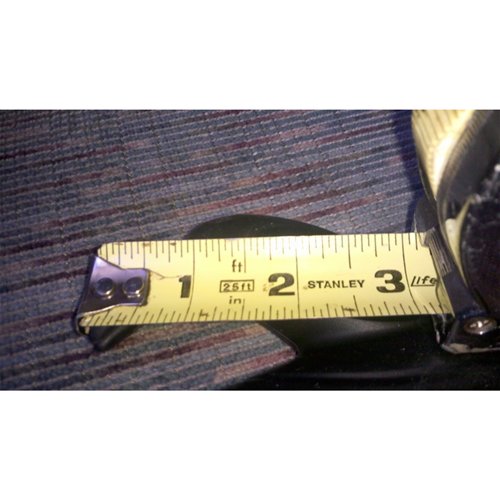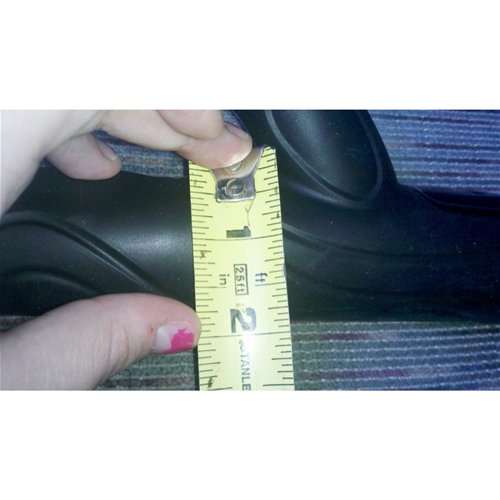 Does it have any texture to it?
The texture on this rabbit vibrator is quite unique. It is just some engraved lines that feel really unique. I really like the texture and I'm not one for a lot of texture. It has a small amount of texture in my opinion but it feels like.. you are gliding into something. I know that makes no sense at all, but it feels like when you insert this vibrator, that your vaginal area is just.. engulfing it and taking the textures as its' own. That probably makes no sense but when you try it, you'll understand. The head of the vibrator is a little pronounced but is seriously the littlest part of the toy. It has lovely indents of lines and circles that make it feel pretty orgasmic. It does have a seam, so if you are seam sensitive, I would skip this one. You can honestly barely feel it. I know I can't. It is a very, very "soft" seam.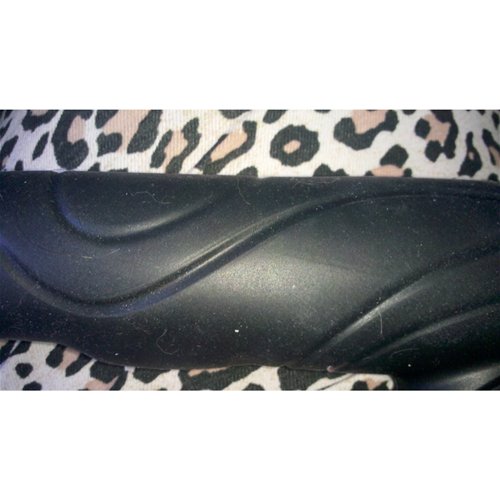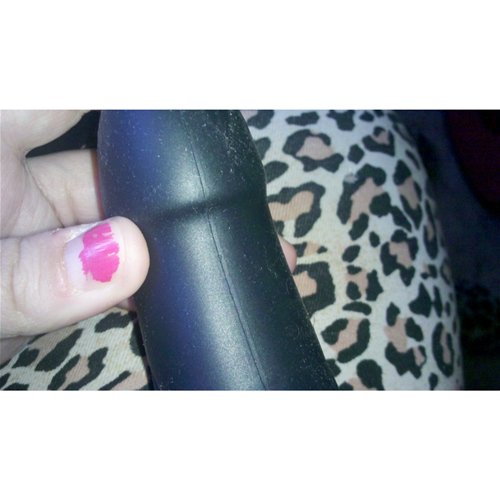 What are the functions and which is your favorite?
There are about 7 functions. You can control EACH function and speed INDIVIDUALLY. I think that is just so awesome. Sometimes I like to just have the clitoral attachment going on high speed with no rotations or any kind of function in the shaft of the vibrator. You can make the shaft of the vibrator rotate, escalate, vibrate at low, medium, and high speeds. You can make the clitoral attachment do all the functions above as well as pulsating if you like it that way. It is very versatile and unique. I really love how you can control each part of the vibrator alone and not all together. It is easily turned off by just pressing one button so you don't have to cycle through all the functions to turn it off. It is actually pretty quiet. I'm taking 1 or 2 bee's quiet. That is some kind of miracle for me because I love quiet toys. It has some pretty big power associated with this vibrator and it really excites me, even writing about it. It comes with a USB port as well as a plug in the wall charger type to bring the energy back to the vibrator once it goes dead. I like how all of this entire product is just so versatile.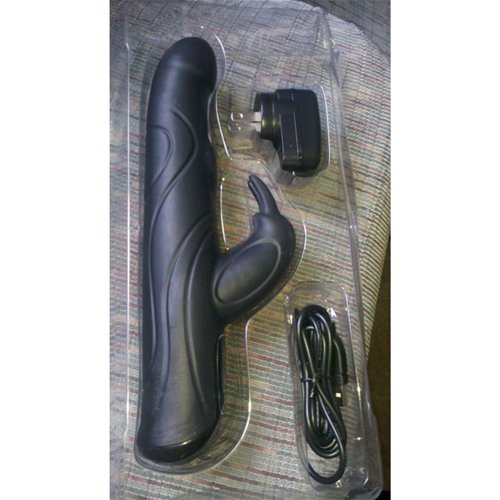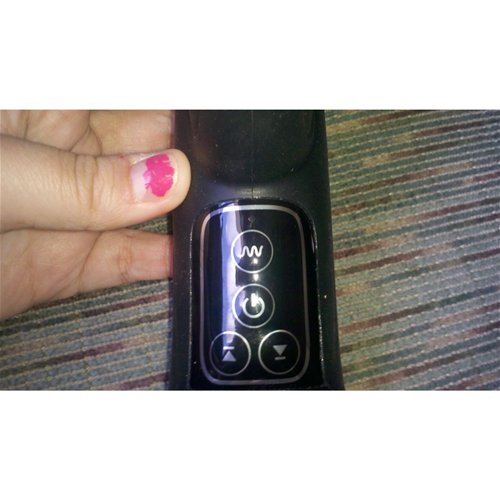 Experience
How do I clean this?
With silicone materials, you can usually boil or just pop this into the dishwasher. I wouldn't recommend this for this particular vibrator even though it is waterproof. It has three motors and I just wouldn't risk it. I do run it under hot water and use mild soap to clean it. The crevices of the lines and indentations tend to get a bit more.. dirtier then the rest of the vibrator. I use a toothbrush on those parts, just in case. You can also clean it by using antibacterial wipes before and after use. Also as a reminder, never use silicone based lubricants with silicone based toys. It will destroy your lovely toy, and we don't want that. You should definitely use water-based lubricant with this product. I use water-based lubricant for all my toys, it is just so universal and you never have to worry about ruining your new prized possession.
Food-grade material / Hypo-allergenic / Latex free / Non-porous / Phthalates free
Pictures?! Pictures?! Pictures?! I would never let my readers down without pictures!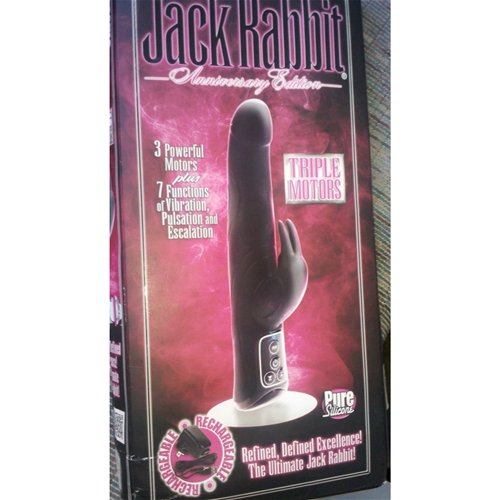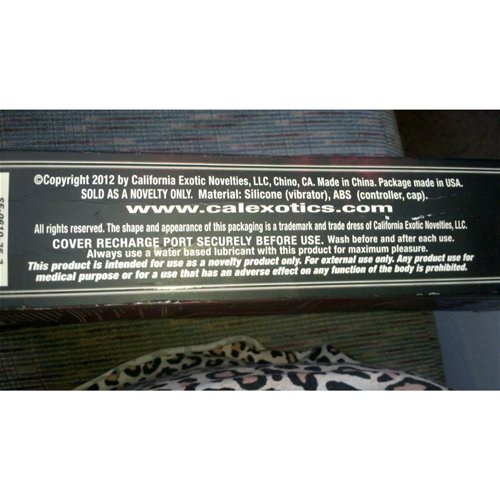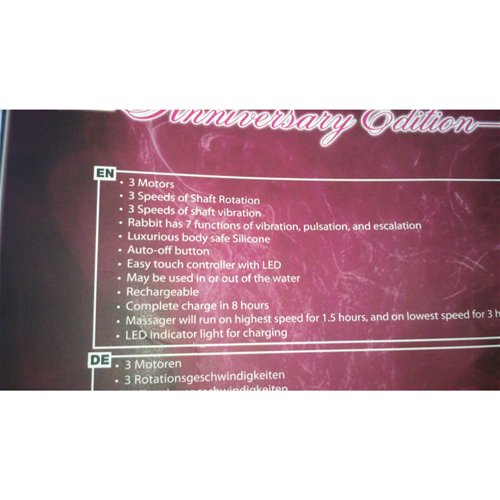 This product was provided free of charge to the reviewer. This review is in compliance with the FTC guidelines.

Thank you for viewing
Black label jack rabbit rechargeable
– dual motor rabbit vibrator review page!