Sounds Like London PD are coming for me
Ok, so it's more like the Roman police but you get the idea. I categorically deny all of the charges what ever they may be. Oh I was so excited, this thing has got a great look! Then I turned it on, buzzy and loud doesn't even begin to cover it. The vibration Patterns even sound like the London PD when you hear the noise on the movies. He is terribly cute though but not one for me!
WARNING WARNING---- MAY SCARE SMALL DOGS---- WARNING WARNING
Published:
Pros:
Made from Silicone
Waterproof
Many Vibe Patterns
Cons:
BuZZy
Loud
Not really powerful
Use
Body and Soul is a cute little dude, He looks like a little beetle. He is for clitoral stimulation and he can be used for solo play or can be used during foreplay. He can be used on all of your erogenous zones. He isn't quite the right shape to be used for insertion. He could be used for clitoral stimulation while in the doggy style or cowgirl position but, he is just too large for the missionary position.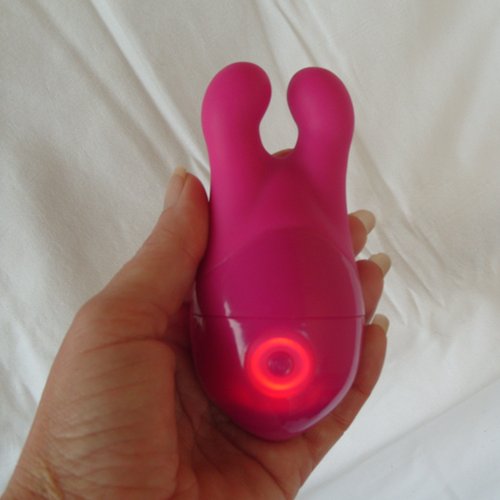 Material/Texture
Body and soul is made from silicone and ABS plastic. Silicone is a 10 on the Eden safety scale. ABS plastic is an 8. Both components are hypoallergenic, non porous, Latex and Phthalates free. The silicone antennae and the top of the little dudes head are completely smooth and soft, they feel velvety. The antennae are flexible and they vibrate when he is turned on. His body is hard plastic. I received a pink one for review but he also comes in blue. There is no odor to this toy and he is tasteless. Despite the silicone, body and soul doesn't collect any lint.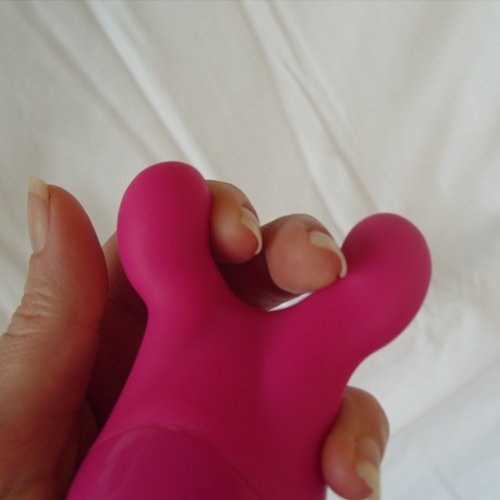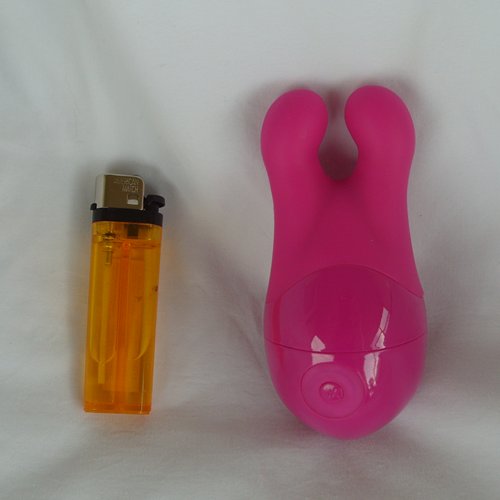 Design/Shape/Size
Body and soul has an over all length of 4.5 inches and it is 6 inches around. He is oval shaped and fits into the palm of my hand. The two antennae sit one inch off the top of the head of the toy , they are approximately ¾ inch wide. They are ¼ to ½ inch apart. He does have a flattened area on his butt area so you can set him up on your night stand.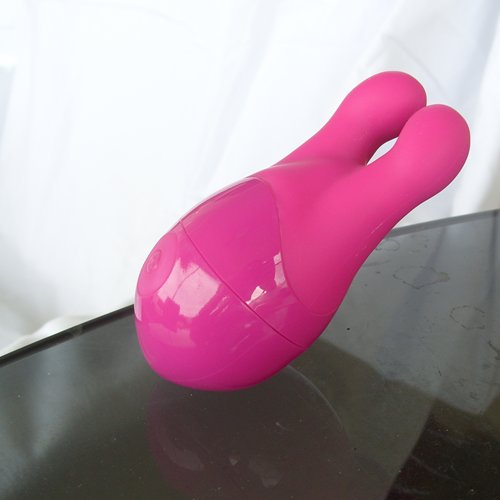 Functions/Performance/Controls
Body and Soul has 10 vibration settings. You push the button located on the front of the toy to turn it on and to change the vibrations and patterns. To turn off you push and hold the button in. The button lights up when you turn it on and the light goes with the vibration patterns.
1. Low vibration
2. Medium vibration
3. High vibration
4. Medium pulsations
5. 2 Medium Pulsations and one long
6. Long pulsations
7. 3 Medium pulsations and one long
8. Low to high rollercoaster pulsations
9. 3 Medium pulsations one long
10. Medium pulsation and rollercoaster
I really like the variations of the patterns that Body and Soul has, I don't have any other toys with these patterns. It was quite a job to figure them all out.
The body and soul runs on 2 AAA batteries, the body twists apart revealing the battery compartment. There is an O ring present for waterproofing. I did have difficulties putting the toy back together, the threads didn't want to line up. It did pass the shower test but don't turn it on if you have a glass encased shower stall. Your neighbors will hear you.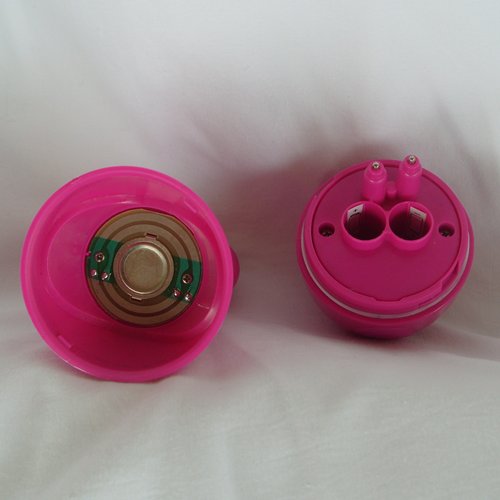 The noise of this toy is it's only draw back, the first three vibration settings are buzzy and get whiney as you turn it up. Then when the pulsation patterns start they get worse and literally sound like an ambulance, fire or emergency vehicle. It can be heard through doors. I turned it on while it was lying on my bed and went to the living room. I could hear it when the TV wasn't on.
Care/Maintenance
Body and soul is easily cleaned with antibacterial soap and water on a washcloth, toy sprays or Eden wipes.
Body and soul can be set on your counter or night stand, but if you have little ones, put it in the drawer. I could see a 2 year old with the antennae in their mouth because it is such a cute toy. Be sure to keep other silicone toys away from it as they may hurt the finish on the toy.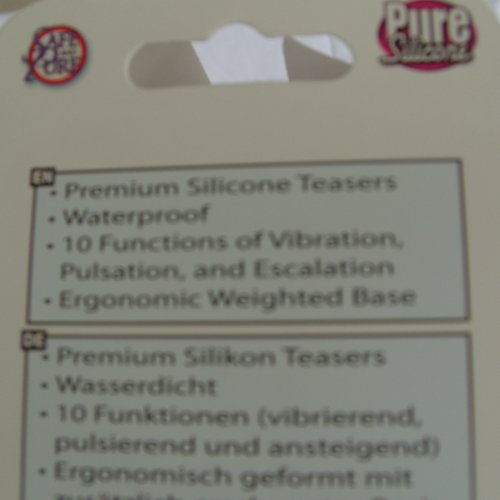 Packaging
Comes in a box with pictures of the toy, it states on the back that it is waterproof. The box also states " LIFE, LOVE AND LUST…SET ASIDE TIME TO EMBRACE YOUR BODY AND SOUL".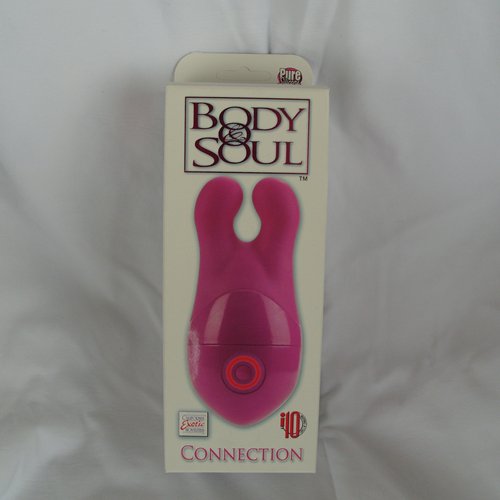 Experience
I was so excite, I ran and got the camera to start taking pictures, He looks so cool, I could do without the pink. Hey, if I turn him this way he looks kinda like Mickey.

I took him to the bedroom and inserted the batteries, what somewhat tricky to get his top screwed on to close the battery compartment. The anticipation was growing, His ears are soft and silky feeling. I rubbed him on my lady bits, he felt good! I pushed the one button... What the hell is that noise? I pushed the button again, oooh the noise got louder and more whiny, another hit of the button, then another, the noise just seemed to get a whole lot louder and whiny. Then, the pulse patterns started. what is that noise? an ambulance, what the heck is it? Oh you know when you watched the Da Vinci Movies, the last one, Angels and Demons. The Police car noise, Yeah, That's it. God, I hope my teenager in the living room can't hear this thing. Good, he has his headphones on. The funny thing is that Body and Soul actually felt good for the buzzy vibrations.
It didn't cause me to have an orgasm but it felt good. But then again my fingers can make me feel kinda good and I don't make noises like that!
Follow-up commentary
3 months after original review
I really haven't even drug this one back out, It is so loud that I am afraid to use it when my teenager's are home. It's vibrations didn't do anything for me because I was so worried about the sound.
This product was provided free of charge to the reviewer. This review is in compliance with the FTC guidelines.

Thank you for viewing
Body & soul connection
– vibrating head massager review page!