"I've always had a thing for Santa Claus. In case you didn't notice. It's like some deep-seeded childhood thing."
Whether you are choosing a gift for a lover, a family member or a friend you can find something great on EdenFantasys. Plus tons of items are item $20. Check out my quickie holiday gift guide to pick up some last minute presents.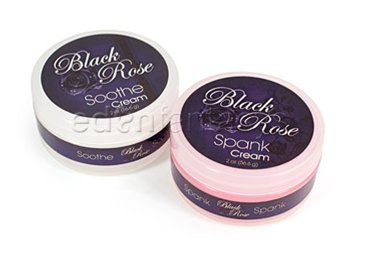 1. Has your bestie gotten really into 50 Shades of Grey lately? Of course EdenFantasys carries the book series but how about treating her to the
Black rose spank and soothe body moisturizer set
($17.99)? This set includes two balms, one to be applied pre-spank and one to soothe post-spank. These have received great reviews. Some say that the spank cream actually has allowed them to take more pain than usual.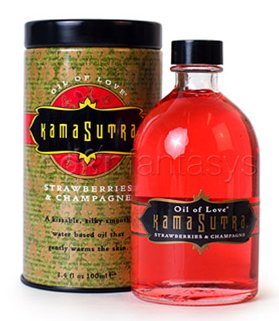 2. Do you love to pamper both yourself and your partner? Try the yummy and aromatic
Oil of love flavored and scented oils
($15.99). These are great for massage or just licking your partner's erogenous zones during foreplay. Plus it comes in a darling box. I recommend the strawberries & champagne flavor.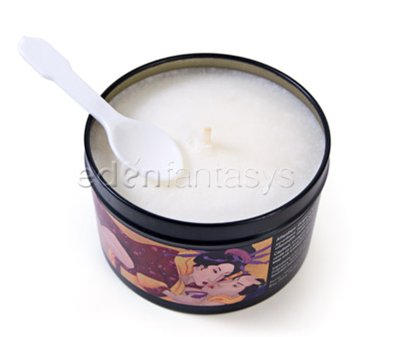 3. Another sensual, affordable gift for your lover is the
Shunga massage candle
($15.99). It comes in four different scents. I would go for vanilla (my all time favorite scent) but you may enjoy fruit, rose or lavender instead. These seem pretty simple to apply. You just burn the candle, wait 20 minutes, and then you can pour it on your waiting partner.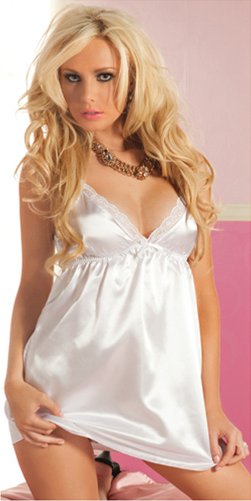 4. A friend, relative or wife would enjoy this
White flawless chemise
($19.99). It's sweet looking and simple to wear. This is a not overly sexual piece of lingerie which really opens up who you can gift it to.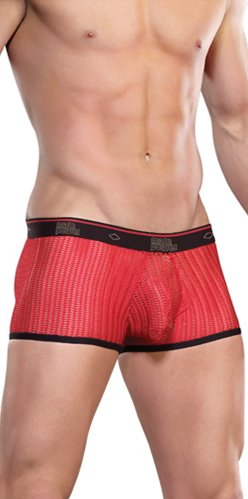 5. The man in your life would be delighted to receive some lingerie of his own. Hey, why should the ladies have all of the fun? These
red and black Mini pouch shorts
($19.99) are hot. Plus they feature a pouch in the front that is both supportive and comfortable.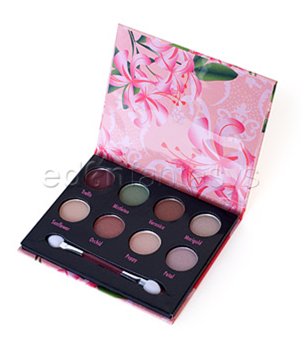 6. Is there a beauty diva in your life? Treat her to the
Eye shadow palette in Lola
($13.99). The packaging on this is quite cute. Plus it's small so she can carry it in her bag. Some reviews say that the color goes on light so I recommend applying a primer to your lids before applying these shadows.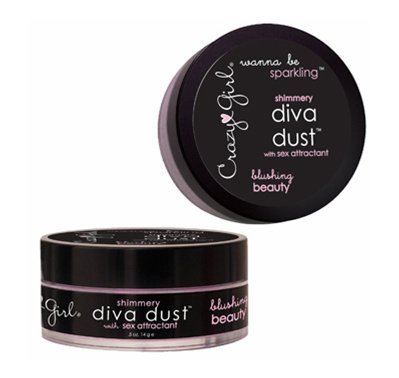 7. Another great beauty gift is the
Crazy Girl shimmery dust
($8.99). This dust smells and tastes like cupcakes. Plus it provides a light shimmer to any part of your body that you apply it to.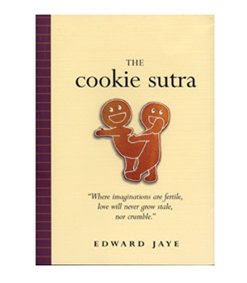 8. Want a totally fun gift? Check out the
Cookie Sutra
($9.99). Yes, this adorable book contains cookies acting out the classic book of sex positions, the Kama Sutra. Many have bought it as a gag gift but were quite impressed by the artwork and cuteness factor.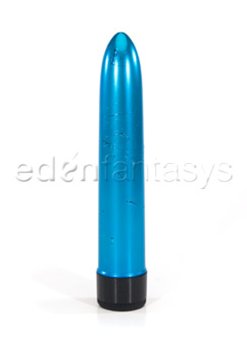 9. Yes, this is a site that focuses on sexuality. So I definitely had to include a couple of sex toys. The
Metallic massager
($8.99) is super simple. It's your basic old school vibrator. However it has some power to it since it runs on 2 C batteries. Your friend or lover could insert this or use it for clitoral stimulation.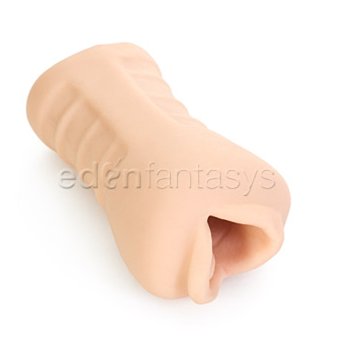 10. Men deserve sex toys too. One of the simplest type out there is the masturbator. The
Sasha Grey deep throat pocket pal blow job imitator
($15.99) has received great reviews. It's been described as feeling as good as real oral sex and being comparable to more expensive brands.