DAVE GAMMON:
Whenever adult entertainment is considered, discussed or affectionately remembered in the 1990's era one cannot ignore or deny Inari Vachs. While at the pinnacle of your popularity an untimely departure left Inariaholics insatiable, hungry for more. What was your decision to leave the industry? Furthermore explain the epiphany or motivation to re-emerge in the industry.
INARI VACHS:
Well, at the time I had taken my break I was not consciously trying to retire. I just had a lot going on. I was shooting amateur home videos weekly. I was featuring across the country numerous times a month. I had a lot going on in my personal life as well. I kind of always said too when shooting a scene wasn't fun anymore then I was going to take a break. It's definitely not something to do just for the money. I'm very, very adamant about that. So I thought it's ok, I'll take a little bit of a break — hosting my show and travelling, life just kind of happens when you're busy making plans. I got involved in a few other industries. I got involved in a relationship. Business. Then I ended up having my daughter. I left the country for a while. Next thing you know eight years goes by.
I was in midst of other life changes. It kind of forced me to think about the direction I wanted to take in my life and what opportunities were still around. I took a very long, hard look at what I could do. Being better looking than ever, if not just as good as ever, having respect still among my peers, having my fan base that was still solid, having a support group in my inner circle that helped me realize that it was an opportunity that I shouldn't pass up. It's been very exciting to come back. The response has just been humbling, satisfying and amazing amongst my fan base, the critics and my friends within the industry. I have very special people in my life that made it very possible for me to get back on this track.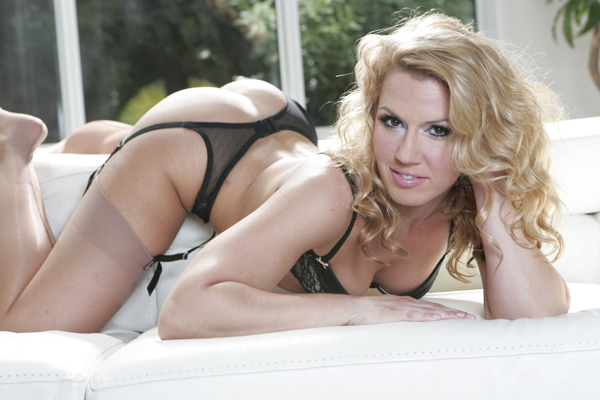 Dave:
The consensus among studios, producers and starlets is the growing number of tube sites are a parasite-like movement affecting that adult industry today. What are your personal views regarding tube sites? What provisions can be taken to protect yourself as a performer?
Inari:
Yeah, I think it's ridiculous. It's terrible. Parasite is a perfect word for it. I'm learning a lot in regards to the technical end and what can be done.
Don't support them. Don't use them. But how do you tell someone not to get something for free? It's a double edge sword. It's not cool.
Dave:
Any message you'd like care to express to the avid users of these pirated sites?
Inari:
I'm going to remain a lady.
Dave:
Ok. Fair enough. Like I say, that's admirable right? One thing I've done personally and I've tried to get other people to get on board with too is if you can ever see any unauthorized content on the net by all means, report it…
Inari:
…report it, absolutely one hundred percent, I agree.
Dave:
What do you think of all the parodies being released in the last couple years?
Inari:
It's kind of ridiculous…honestly. I haven't seen it yet, but how can you make a porn out of the Big Lebowski?
I've done…I've done a couple. I was in The Real Housewives of San Fernando Valley, which was funny. To Catch a Predator 2 parody, which was hilarious as well.
Then they did The Vagina Monologues which I heard great reviews on all of them. They seem absolutely silly to me. But it's cool.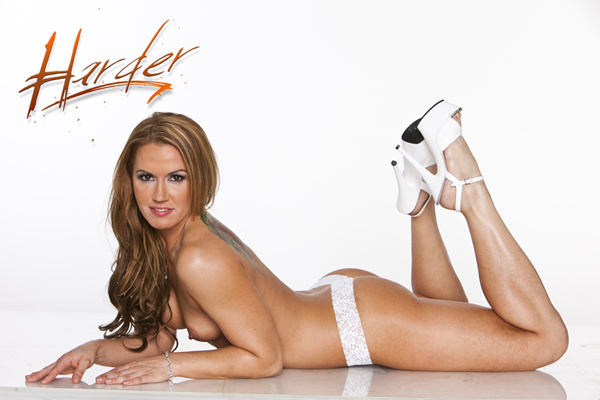 Dave:
Let's talk about hosting the XRCO awards this past year. How was sharing the spotlight with Tom Byron?
Inari:
Tommy's awesome. I love him. That was great to be able to get up there and see everybody. It was good. It was a lot of fun. I look forward to hosting more awards shows.
Dave:
You were inducted into the hall of fame this past year too right?
Inari:
Last year I was. They didn't, for whatever reason, know how to get a hold of me. I found out about it. It was posted on my Wikipedia page. I wasn't actually able to get it last year but they gave it to me this year, which was nice. …always nice to be recognized by your peers. It's an honor.
Dave:
What was your most comical moment on set?
Inari:
Man…there's been a lot of those… goodness, nothing but comedy all day long. Just a lot of silliness that goes on set and I'm a very, very silly person. I'll make jokes out of anything. There's all kinds of random silliness.
I suppose one that comes to mind now was a thousand years ago. I was shooting for Leslie Emerson and I believe it was a Video Team, No Man's Land Series, if I'm not mistaken.
There were four of us on the bed. I remember trying to take off these tight jeans all super sexy and everything else. I didn't realize how close to the edge I was and I toppled right over.
It was hilarious. A little embarrassing yes, but hilarious. Because you're trying to be all "ummm" you know, and in the moment. Then I was so in the moment, I didn't even realize what I was doing. But you know just silliness like that.
Dave:
Any projects or endeavors you'd like to plug or promote?
Inari:
Yeah, right now I'm still gearing up for a lot. I would say it's best to follow me on Twitter for updates and press releases, which is @theRealInariVachs. My website is
xxxinari.com
which is presently being rebuilt but is still up and running right now. But there will be a new site launching quite soon. There will be a lot more things to those as well. My Facebook is Inari Vachs but definitely stay tuned to me on Twitter. Rising Star PR is my publicist so you can always find out what's going on with me through them.
Dave:
Any special message you'd like to deliver to Inari Vachs fans?
Inari:
As always, I will be absolutely nowhere without you. Thank you for your continued love and support for always being there.