After having one full length film and five of her best porn scenes denied distribution by a mainstream company because of this particular sex act, Trouble is now refusing to edit fisting scenes out of her films and she's
calling on her fans to spread the word.
At 8 p.m. PST, Trouble will host a live fisting workshop on her
website
where she will answer questions, demonstrate techniques, and fist a porn star friend. Until then, check out what Courtney has to say about misogyny and homophobia in the industry and the misconceptions surrounding fisting:
After 10 years of facing opposition, why are you just now deciding to refuse to edit out fisting scenes?
I've wanted to be more vocal about fisting for a few years now, but have been hesitant because I'm a small business owner and an artist; I want my work to feel accessible
and
I want jobs and gigs just like any other artist. I want to make sure my customers and fans can rely on me to provide truly authentic sex. My fans are smart and powerful and I want them to know that I will not be dumbing down, editing out, or diluting any of my work for them from here on out.
Why do you think mainstream companies are so afraid of fisting? Is it really the fear of getting hit with an obscenity charge or is it something else?
Companies rarely shoot fisting because adult industry lawyers have advised them not to. Fisting appeared on a list of potential triggers for obscenity lawsuits created by Paul Cambria in 2001. The Cambria List features fisting, squirting, sharing a dildo, wax dripping, blindfolds, bondage toys, transsexuals, bi-sexual sex, menstruation sex, and interracial sex listed in equality with underage fantasies, rape, necrophilia, incest, and bestiality.
Why these sex acts and themes have been allowed in mainstream adult movies while fisting remains prohibited is beyond me. Many of the things prohibited, such as transsexuals, bisexual sex, menstruation, and squirting, identify a larger problem within the community of adult industry lawyers that mandate these guidelines and the filmmakers and producers that perpetuate this list's power over our work — namely that the adult industry is misogynist and homophobic.
How do you think mainstream companies will respond to your new stance, do you think some will come around or will you lose business?
A few have already come around and some haven't bothered to return my e-mails or take a public stance either for or against the International Fisting Day campaign. That's ok; the goal of this 'holiday' isn't to bridge the gap between my indie work and mainstream business. The goal is to bring awareness to the sexual pleasure fisting can bring; to show adults who are interested how to do it themselves; and celebrate the few strong fisting scenes out there in the porn world. This is for the fans. At the end of the day, we will find the porn we want to watch and if it's not on a mainstream porn site, then at least it encourages people to buy from small, independent businesses.
Are there misconceptions about what fisting actually is?
I think some people can get a little confused as to what it actually is and that's the biggest reason why there should be more of it shown in pornography. Fisting is simply four fingers and a thumb sliding into a vagina- or ass, for those inclined and well-lubed. The hand then slips delicately inside the hole, past the knuckles and anywhere along the palm of the hand, even up to the wrist. It's basically allowing the vaginal muscles to decide how little, or how much, the body wants to take in. The fistee is left feeling full and oftentimes the fister can feel the beating of the heart, muscles swelling, and the walls of the vagina moving up and down the hand. There's a misconception that's it's forced in, when most fisting is initiated entirely by the person getting fisted. In fact, it's usually the vagina itself that will decide to just swallow a hand entirely.
Once the hand is fully inside, it generally stays still, allowing both parties to experience a connection. Some movement is natural and after a while, light thrusting may or may not occur. Every once in a while it might be faster or harder, but in general, fisting is all about a hand and a hole listening to each other very closely. It's one of the most beautiful, intimate sex acts I've ever experienced. It's sex positive; it builds a deeper connection between sex partners; and it encourages deeper communication. As most people who have been fisted will probably tell you, it's also one of the best ways to orgasm in the whole wide world.
Your fisting scenes have appeared on your site No Fauxxx, which is turning ten soon. How has it evolved over the years?
My idea to make a project where everyone in town could have sexy photos of themselves just kind of turned into
No Fauxxx
. I never actually started a business; it was just a hobby/art project that blew up into something huge and never-ending. People started paying membership fees to view content, so I was able to start paying people to pose. I started making short videos and I eventually needed to find more people to shoot to make this thing bigger, so I moved to San Francisco. That's where I met some of the people that have helped make queer porn an undeniable force, like
Jiz Lee
,
Syd Blakovich
, and
Shine Louise Houston
. I guess between Shine's first film
The Crash Pad
and my first film
No Fauxxx Roulette
, this concept of queer porn exploded into the GLBT stratosphere.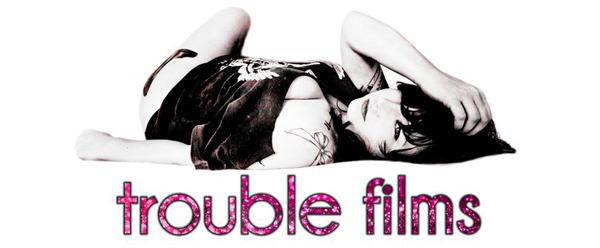 You've been credited with creating the term "queer porn." How would you characterize queer porn and are queer porn and feminist porn two parts of the same whole?
The motto for
No Fauxxx
was, 'Subversive smut made by ladies, artists, and queers.' I can't say that queer porn and feminist porn aren't part of the same whole; in my world, they totally live together. However, I think you can be one or the other or both or none, at any given time. The term queer porn came from
No Fauxxx
, but I think it's grown to mean something different. Queer Porn is made by the sexual fringe — sex positive portrayals of fluid sexuality, diverse genders throughout the spectrum, couplings/co-partners you wouldn't expect, and sex acts that represent a personal authenticity. Queer porn is people being true to themselves and being very loud and proud about who they are and how they fuck.