It's come to our attention that some of you have begun to wonder who—if anyone—is truly behind SexIs; that SexIs is without a face and without a voice or a point of view. Truth be told, that was intentional.
When we conceived of and constructed the site, our goal was to become a nexus for sexual subject matter; a platform without judgment, where all voices (18 and over, of course) would have a venue for free and thoughtful expression. We didn't want our personalities to overshadow the content.
During the start-up phase, each member of the SexIs staff was asked to come up with his or her idea of what our mission statement should be. And although we came from different backgrounds—blogging, sex education, retail—and even print magazines—the one thing that remained constant in each vision was that first and foremost, our ultimate goal was sex positivity.
Not wanting to impose our private kinks or personal mores, we kept our mouths shut and our eyes open. Working behind the scenes, we shaped the editorial direction, weeding out the self-entitlement, the mean spirited and the dogmatic, always guiding the ship by a compass for which sex positivity was true north.
But sex positivity, it turned out, was a loaded term. One person's positive was another's poison. We found ourselves asking,
Who gets to define the term "sex positive?"
Should we use the rubric of "safe, sane and consensual" as our blueprint? Should we "do onto others," or "let our conscience be our guide?"
Last week, SexIs launched a new column,
"Devil's Advocate,"
penned by sex blogger, Roland Hulme. His take on sex positivity—what it is or isn't, and who, if anyone, has the right to claim ownership—was quick to draw (f)ire
from those who advocated opposing views
. Guess what? We welcome that exchange.
Because what we may not have fully considered in creating this portal for sex positive manna, for a conversation to be a dialogue, it has to go both ways.
Truth be told, we have gone through some growing pains, and it has not always been a happy process. We've met with our share of controversy. The staff has changed. And yes, we are still working the kinks out, but we think it's time to put a face on SexIs. Our mission will still be one of sex positivity, but going forward, it will be sex positive with a point of view.
For the record, my name is Judy Cole, and I will be your Editor for this ride. I identify as a heterosexual serial monogamist and print dinosaur. Also on board is our "lovely and talented" Senior Contributing Editor,
Jeff Schult
. SexIs' parent company is sex toy etailer,
EdenFantasys
. Without the vision and the support of our Publisher, EF President,
Fred Petrenko
—and the rest of the Edenfantasys team—SexIs would not exist.
So, that's who we are. If you have something to say, you can contact us
here
. In the days ahead, we'll be putting up a letters page—so love us or hate us, please let us know what you think. In addition to a weekly commentary, I'll be providing a preview roundup of upcoming features and columns to keep you in the loop. I promise to share my point of view, but never impose it.
Thanks for reading.
Judy Cole
Editor-in-Chief, SexIs
This Week on Sexis, we focus on World AIDS Day.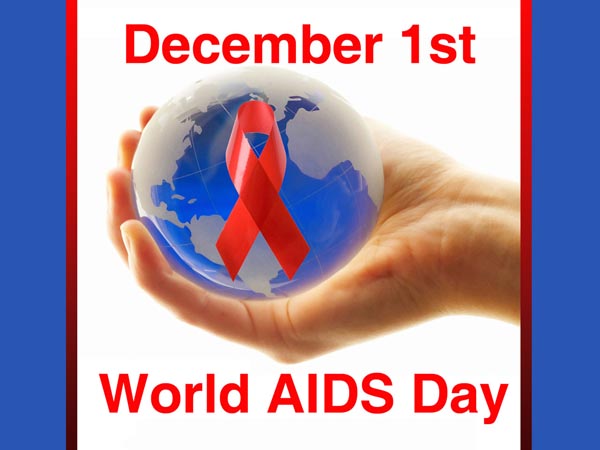 While last week brought
heartening news
from the medical front lines in the fight against HIV and AIDS, we must remain vigilant and committed to continued and effective prevention, as well as finding a cure, and bettering the lives for whom coping with the disease is an everyday reality.
In an ongoing effort to raise awareness and funding, SexIs and Edenfantasys joins forces with
The AIDS Service Center of NYC
for a series of events throughout the year. In a salute to World AIDS Day, SexIs honors both the souls we've lost and the steadfast soldiers who continue to do battle against this disease that has claimed the lives of
25 million people since 1981
.
We kick off with "In the Blood: AIDS and the Arts" by award winning author and poet, G.L. Morrison. Nowhere has the effect of this devastating illness been more keenly felt than in the arts community. In this two-part retrospective, Morrison explores the works and the legacy of some of the most pivotal players in the arts and entertainment whose brilliant lights were extinguished HIV/AIDS.
On Wednesday, World AIDS Day, SexIs columnists Sinclair Sexsmith and Rachel Kramer Bussel offer personal reflections on the impact that AIDS has had on their own lives, and of those around them. The week closes with on-the-scene coverage of
Will Clark's
Porno Bingo Fundraiser—a bawdy event that benefits people living with HIV/AIDS, plus a look at some crafty folk who dedicate their creative talents to the cause.
Also on SexIs this Week:
Monday:
The Whore Journals. Another "blow-by-blow" installment from our favorite sex worker. And later, the results of the Naked Reader Twitterotica contest.
Tuesday:
Tuesday's With Nina: "The Great Condom Conundrum." Making the most out of sex with rubbers.
Thursday:
The Bloggess, of course. What will Jenny be up to this week? We could tell you, but then we'd have to kill you… Plus, an interview with venerated author/publisher Jeanmarie Stine, a forward thinking entrepreneur who is putting the "e"rotic into ebooks, one stimulating chapter at a time.