"I will do anything once, twice if I like it!"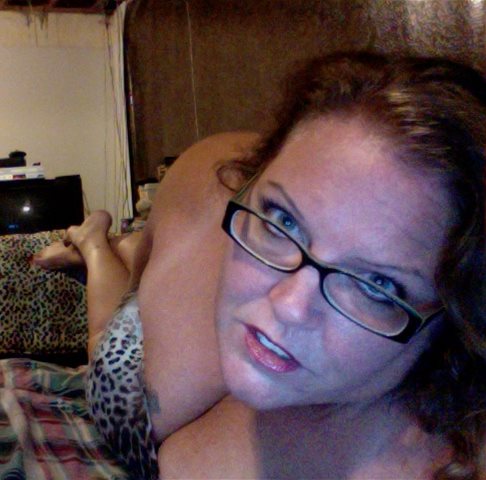 So here I am, a 42 year old woman, but people still guess me as 30-something. I am a large size woman, so I am a BBW. For those of you that do not know, that stands for Big Beautiful Woman.
Being a cam girl is not just playing for the camera. In fact, doing internet camera requests goes far beyond putting on some lingerie and a pretty smile. 'Adult Entertainer' is a more proper fit for the job title.
As an adult entertainer you have many request. Clients want you to be their 'Mommie' and play out many other fantasies you would never expect. I still get some requests that surprise me and leave me intrigued wondering how that would be sexually stimulating for the individual, but it is. Some men like to be treated like babies, and have a mother nurture them and feed them breast milk. There are countless taboos men ask for! It never ceases to amaze me what some people will request!
Some men call and want you to pose your feet a certain way, and squeeze your toes together as if you are gripping a pencil with them. Feet are actually a large turn on for many men. Pheromones are another thing that attract many men. I have had many requests from men asking me to send them my stockings. Pheromones are something a lot of men are attracted to.
I met a person once that said he had an addiction to men's pheromones. He would request that his partner not shower for a whole week before they had sex. He told me something in the pheromones became intoxicating to him and he was addicted to that smell. I personally think that is disgusting, but I shower ever day also. This gent told me when he gets lonely for a man he has a collection of mens underwear that all have been worn for at least a week with no shower. Anyway when he gets lonely he takes his underwear collection out of the ziplocks (that is how he stores them) and then he sprinkles them all over the bed like potpourri and lays with them.
Eww, gross
, I thought to myself. Hilarious though as it is funny that some people are actually like this.
I have always had a strong attraction to sex growing up. In my teen years I was the typical party girl. I then married young at 22 went through an abusive marriage where in the end my husband tried to kill me. I got shot in the head. I wound up homeless for awhile with a 3 year old son in tow. My husband wound up doing 5 years in prison. After that I really did not have much of an interest in men. I was a loner, just me and my son. It took awhile to get over all that, but I did.
At 35 years old, I decided to see a therapist as I needed some pills for depression. Prozac does wonders for depressed people. It was at that time in my life I really accepted who I was and my sexuality. My therapist told me one day that I had turned my social and dating life into a business. I was a bit startled when she said that as I really was not thinking of it like that. I had a good job, I did not need to hustle anyone, but yet I did. I used men for sex and money. I knew I did not want a relationship; I liked to be alone. This situation worked for me. If I was going to have sex I felt I might as well get something for it. I didn't need to be wined and dined; I was fine with staying in. On my dining room table I always had a stack of bills, and for the heck of it one day I made a little sign "Donations Accepted" and put it on top of my bills. After I saw how easy that was I just continued and I was okay with it. They got what they wanted, I got what I wanted, plus some. It was a win-win situation. I was always careful and the men that I dated I had known for a long time. They were all regular dates I knew would be returning. We used safe sex and it was all good.
I have heard that in your 30's you peak sexually. Supposedly thats when you have the best sex and you crave it more. For me it started about 40 and I am still peaking. I think sex is easier when you get older. You know what you like and you are not afraid to ask for it. You also know people better when you are older and can see through most disguises. You have better judgment of people. You know what works well with you. I am the bread and...hmmm...yep, he could be the butter. Or no, not this guy. He and I would not work well together because you just don't want to listen to him yap about his work all the time and how the place would fall apart without him. You are older and are not afraid to say, 'NO, I am not gonna waste my time listening to his bullshit' and you don't feel guilty about it. Yep, that is where I am now and I like it. I also feel comftorable in my own skin, my body. Even though it is extra large I still love it. I know what looks good on me and what doesn't. I have college kids that lust for me and it feels good. I don't spend hours every day getting on makeup and doing my hair. I keep things simple, a little makeup, some curl booster in my hair and low cut dresses with some nice shoes. Thats me. If I have a bad hair day, well I have wigs for that and I am comftorable in that too.
By the time you get to be my age you know what you like, aren't afraid to ask for it. You know what looks good and aren't afraid to show it. You know if this person is gonna waste your time trying to get a free show and you just press the 'Block' button and move on. I speak with the people I want to talk with, I play with the people I am attracted to,. I will try anything once and twice or more if I like it. I am not ashamed.
I like being a 'Call Girl.' I like making 2.99 per minute. I am getting older and with that comes wisdom. I am free to pick and choose what I want to do in my internet shows. My favorite thing to do is my 'Magic Show.' I have a 10" dildo. I show the customer my toy and wave my hand across the whole length of it from the head to the shaft. 'Now you see it. In 5 seconds I will make this disappear.' I spit on the dildo to get it nice and wet and without my lips even touching the dildo I slowly shove it down my throat and point at the little protrusion in the bottom of my neck where you can see the toy under the skin. Then after holding it there a few seconds I slowly release it from my throat letting it rise out of my mouth like magic. 'TADA' I say with a pirate's smile. 'Thank you for the call. Have a goodnight."
Karla is my name, sex and magic are my game!