A lover's touch can only do so much. Significant carnal happiness is found elsewhere, and is largely reflected in your self-esteem.
Self-image and confidence plays a key role. If you don't feel you're desirable, neither will anyone else. Body language speaks volumes to potential suitors at an instinctive level. Animals initially detect threat or prey by how a creature moves, and while we may only want to figuratively devour the object of our attention, the reflex is the same.
Surprisingly, little of this has to do with body type. Confidence is sexy, and the posture it carries turns heads. There is, however, a perceptible line between healthy self-esteem and self-absorption, which flies more red flags than a Moscow parade. It's hard to fall in love with someone who's already in love with themselves.
Most of us may chuckle and quip about the obvious and unfair advantages of really hot DNA and Darwinian natural selection run amuck, skewed by advertising, cosmetic surgery, social status, the aphrodisiacs of fame and fortune and a heaping pile of dumb luck, and we would be right, almost. In this peculiar time in human history, some are born beautiful, famous, rich and inexplicably stupid. Unfortunately, we cannot yet buy brains or personality.
Presented with life served on the proverbial silver platter and dished with diamond spoons does not, however, guarantee good sex. When the covers are turned back, the light is dimmed and the clothes come off, all that matters is in the eye and loins of the beholder. Your sense of self-worth is put to the test—your self-image will clash or conform with how your partner sees you. The better the focus, the happier the orgasm, although technique, eye contact, energy, imagination and endurance count.
Even for supermodels, pursued by men, women, paparazzi, powerbrokers and publishers, stupefying sex is a boulevard of bright lights and emotional potholes. According to a sex therapist who spoke on condition of anonymity, "In this society, a working person is not entirely but largely defined by what they do for a living. A model's self-image is going to be that she is a model. Her image of herself will be defined more particularly by the nature of the modeling and her success in her career."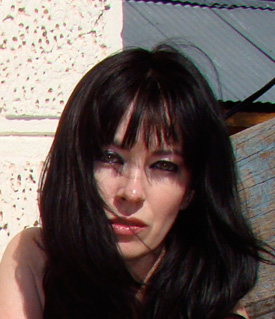 In other words, she's expected to be glamorous, elegant, classically beautiful and the epitome of sex appeal frocked in whatever fashion is current, and of course, a purring sex kitten. She cannot be real, and by job definition, she isn't. "Modeling is a persona we invent," said Taj, a former international fashion model, "we are coiffed, polished, waxed, wired, propped up, made up, and dressed up; we are human coat-hangers holding up haute couture we don't own and may not even like, but people sometimes cannot not see the model for the clothes."
While Taj does not claim to have been a supermodel, a rarified, elite status that often is branded, she worked in L.A., New York and Barcelona before pregnancy led to early retirement, foregoing offers in Japan and Greece. At 41, she still looks like a cover girl.
Although she has no perfumes or designer labels, Taj has had her share of rock stars, CEOs and pro athletes. "I can't name names, but let's say they were in lust with an image, an illusion, an idea. They think their bedroom is my next catwalk. Then they see my naked body and reality crashes in. I was not anorexic, I ate whatever I wanted; I was lucky like that, some girls weren't," she said, "They had o fit into a size zero or not work. But I was 5' 9" barefoot and 88 lbs. and looked like a bag of bones. Designers smiled and lovers shuddered."
Commented the therapist: "For a model as for anyone, the first impression she makes on a lover, or anyone else for that matter, is her appearance. If her first encounter with a lover is in her professional mode, he will see her as the glamorous icon she is portraying. However, his second and greater impression will be the words out of her mouth as he talks with her. It is a cliché, but true that the sexiest organ anyone has is between their ears."
Taj did not blink. "I'd feel awful, who wouldn't when someone looks at you like that? Imagine it, you are nude and vulnerable and standing before a man two or three times your weight, and they cringe, stop, and want to order you a burger."
She would have none of that nonsense, not at least until she was satisfied. "I would transcend the insecurity and anxiety by controlling the scene. Picture this tiny wisp of a chick in command of these big, strong, powerful men. I felt very sensuous being super thin, maybe because my nerve endings were closer to the surface, I don't know, but I felt so electric and responsive. And you know what was really hot—I was so thin I could literally see a man's member through my skin. The sex was incredible."
The engaging and articulate former fashion model would not allow a rude reaction ruin her self-esteem or the experience. Instead, Taj put that energy into turning what could have been crushed feelings into a remarkable and empowering moment. Said the therapist: "A model's life experience will determine the effect a negative reaction will have. She has to have been raised in an environment that nurtured and promoted a belief in her own value. If she is confident about herself, and if it never bothered previous lovers, a negative reaction from one fellow won't affect her self image."
Taj wasn't so sure. "I don't know about the nurturing, positive environment thing, and it wasn't just 'one fellow,' but I do know I did not want to be a victim and saw no point in moping around feeling all hurt and hateful, and kind of spite myself by being insulted, and indigently leaving with no pleasure to show for it."
"I believed in myself, felt good about myself," she added, "I knew I did not have a perfect body or the even the body they expected—far from it. But I did not want to linger on the negative. What good comes from negativity? I choose to enjoy myself, and refused to let situations get away from me. Besides, what happens after you close your eyes changes everything."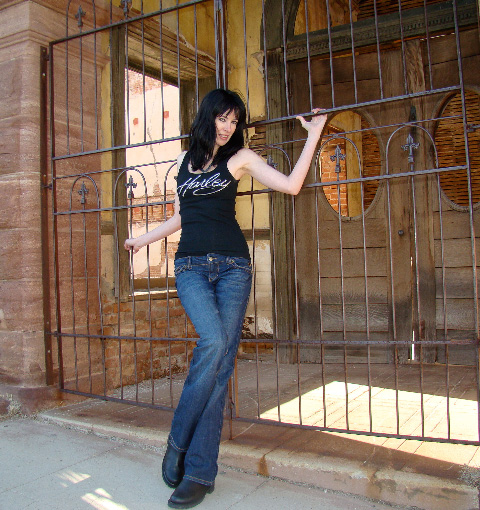 Taj:
"… they cringe, stop and want to order you a burger."
There are, of course, men who are attracted to lean women, are quite aware fashion models are not bikini models or bodybuilders, and can see past the glamour, fame and makeup.
"It will be obvious to him even when she's clothed that she doesn't weigh very much. There are many men who prefer very slim women. It's likely if a man finds a woman attractive only if she is of at least normal body weight he wouldn't be attracted to the ultra slim model type.
"If he is truly attracted to her, her physical appearance nude is not going to be of great importance and she will not get a negative reaction," said the therapist, adding: "Once they get into activity leading to sex, her body configuration is not nearly so important as her performance." Taj just smiled and said, "Yeah, you got that right."