Most Expensive Luxury Sex Toys That Are Def Worth The Buck
You know you deserve it! They are made from flawless materials, caressing your skin like a D&G dress. Their motors are rumbly, steady, murmury, much like that new Ferrari. The drunkening taste of orgasmic euphoria that they bring is sweeter than Moet & Chandon. Their insides are more pizzazz-ed and high-tech than the latest iPhone. Check out the most expensive, luxurious sex toys at EdenFantasys.com. They don't deliver simply a climax - they deliver a climactic experience.
The WOW Of Womanizer
If you've never heard of the Womanizer, you know nothing about orgasm. The unmatched, touch-free clitoral stimulation that Womanizer provides is sensational. The gentle silicone nozzle creates a symphony of trembling air around the clitoris, creating a sensation that's more delicate and orgasmic than the most skillful oral lover could provide. The company guarantees an explosive climax in under 5 minutes, and this crowning luxury sex toy delivers.
Womanizer premium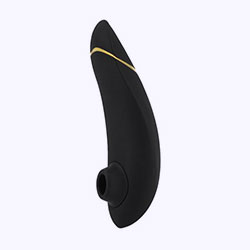 The Legendary Wand
Wand massagers are to sex toys what Coca Cola is to soft drinks – one of the firsts, one of the best and the absolute classic. Famously advertised as a "personal massager" in the past, the Wand is the ultra-powerful, unbeaten champion of squirting. It's the maestro of forced orgasms and simply the creator of the most extreme pleasure you could ever experience.
Magic Wand Original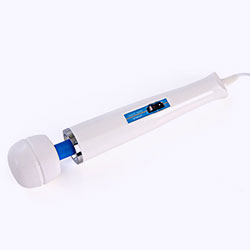 Shared Pleasure Like Never Before
If you're looking to get classy with your partner, but still want to keep the nasty, the unsurpassed We-Vibe Сhorus is a winning bet. It's a unique luxury couple's vibrator that features that savvy C-shape that makes it fit so seamlessly between your bodies, delivering intense buzzing to the G-spot, clit and to the shaft of the penis. This luxury sex toy also has an absolutely fun-tastic squeeze remote that increases the power of vibrations in response to how intensely you are squeezing it - the tighter you squeeze, he stronger the vibrations get. The awesomest part – it has a cool mobile app you can use to operate the vibration, or even play long-distance!
We-Vibe Chorus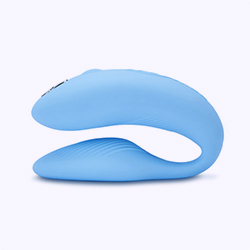 The G-Spot Toy That Works For You
With the majority of G-spot vibrators, you have to dig around and swirl and aim for that sweet button of pleasure. Soraya wave is different – it doesn't need your help. Mimicking "come-hither" finger-like motion, it lures your G-spot into the most intense toe-curling orgasms with ease. Its bulged ergonomic tip, flexible vibrating clit teaser, and super high-quality silky smooth silicone add a ton to the G-orgeous experience you get with this luxurious sex toy.
Soraya wave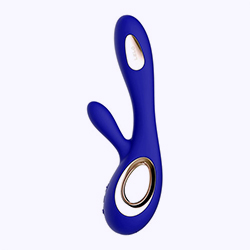 A Lux Ride For Your Cock
We already used this analogy, but luxurious sex toys are really similar to high-end cars – you know, the ones that are handmade – that's how exclusive they are. Well, this Rotating Masturbator is definitely the same species with the fabled Lamborghini – it's 100% desirable, exceptionally well-made, savvily wired and is the embodiment of a man's fantasy. You'd wanna drown in its soft, mega realistic texture, you'd wanna slide in each of its folds. The roaring sound of its motor makes your blood boil, the motion it creates takes you to the destination in mere minutes – or you can languor along, savoring its every turn. That's the case when you just shut up and drive – to O town.
Rotating masturbator