Types Of Vibrators You Never Knew Existed
With so many options, choosing a perfect vibrator type can be a tough nugget, but it doesn't have to be! Follow us into the rabbit vibrator hole of orgasmic miracles, see all the vibrator types in action and choose one that'll make your orgasms shine brightly.
Multi-speed Vibrator
While seemingly ordinary, the buzzing sensation is, in fact, a gateway to fabulous satisfaction. Rev up any standard sex toy with a sexy little sizzle, and it becomes a trusty tool for delivering stunning orgasms one after another. In fact, many women report that varying vibration speed and patterns bring them to climax most of the time.
Wanderlove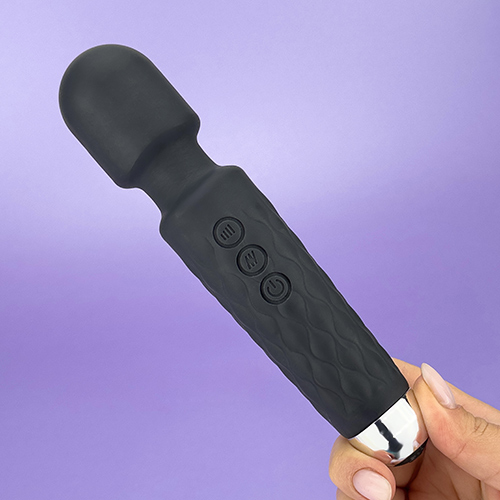 Vibrator With
Rotating Shaft
This vibrator type massages inner vaginal walls with a deep circular motion of the rotating shaft to tickle every inch of nerve-sensitive tissue. The toy's inner power rod applies intense pressure to the G-spot, ensuring maximum arousal and a surefire climax.
Vibrator With
Rotating Beads
A genuine treat, rotating beads are a sensational add-on to induce internal stimulation. As all rows of beads massage inner vaginal walls, they repeatedly caress the G-spot to create sublime pressure and ecstatic friction like no other type of sex toys does.
Thruster
Replicating the thrusting move with a non-powered adult toy can be tiring and distracting. The thruster is that magic type of vibrator that prevails. It imitates life-like sex sensations, minimizing your effort and steadily massaging the vaginal walls and the G-spot until the big O is achieved. The perfect solution!
Fantasy thruster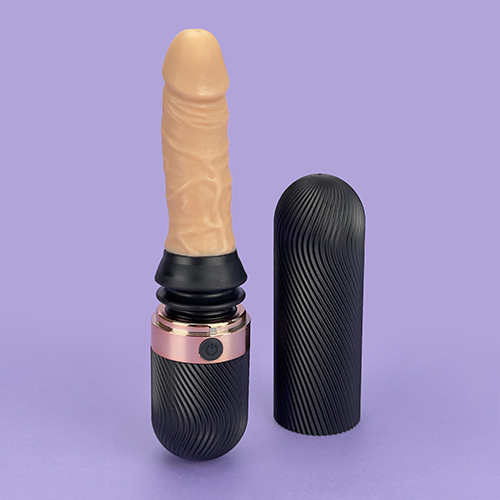 Pulsator
A series of short, sharp impulses travel along the shaft of the pulsator, teasing and energizing countless nerve endings. It's the most novel type of spur that builds tension increasing your arousal until you finally reach a euphoric release of epic proportions.
Vibrator With
Come-hither Motion
The "come-hither" wave-like action and an enlarged shaft of these vibrators make them purpose-built for the G-spot hunt. They deliver consistent pressure with a tender yet firm wave, causing a mind-bending climax.
Vibrator With
Finger-like
Motion
While a human finger is a wonderful thing, it rarely has the stamina or length to impart a truly satisfying G-spot massage. Thankfully, this type of G-spot vibrators packs a savvy feature that replicates the moves of a finger, bringing the delicate touch right to the sweet zone.
Vibrator With
Suction Feature
The sucking vibrators gently pull the C-spot by creating soft airwaves around it. This light, almost touchless spur draws blood to your OMG button, building up humongous arousal, leading to a massive orgasmic explosion.
Vibrator With
Tongue-like Motion
There are unique toys that do not imitate the caressing motion of a tongue - they literally produce it. Smooth tongue rotates and strokes against the clitoris and the labia, not only recreating oral sex sensations but surpassing them by consistently applying pressure exactly where you want it.
Eggo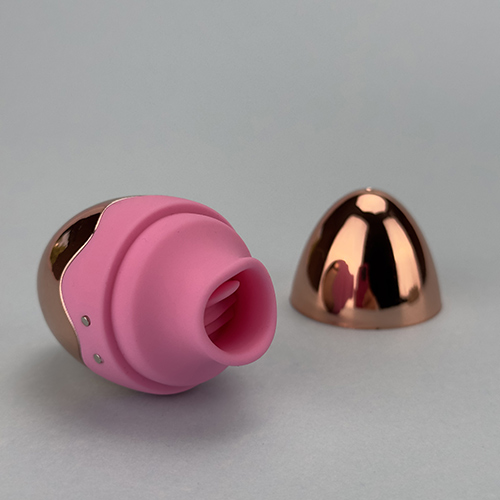 Vibrator
For Oral
No matter who is going down on whom, oral sex is all about to make both partners feel as good as possible. This extravagant type of vibrator is designed to make those kisses down-under even more thrilling. Just wear it on your cheek, and whoever you are going down on will see the stars.
LingO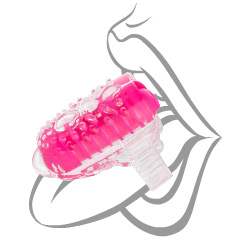 Escalator
The escalating vibrator is the type that brings you to the peak gradually, taking its time to power up. Going through multiple vibration patterns one by one, you level up the stimulation with each click, climbing the orgasm ladder until your burst in O.
Ecstasy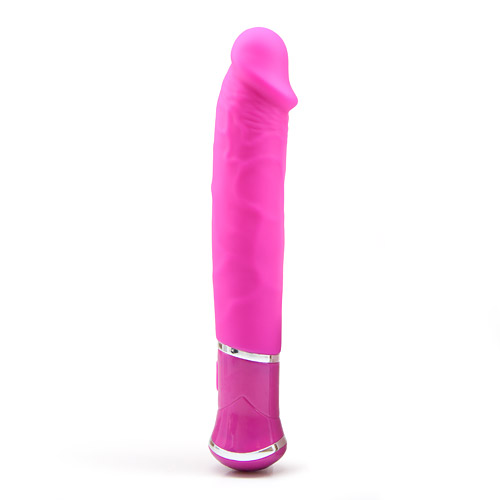 Dual Motor
Vibrator
Plain and simple, dual-motor vibrators deliver more pleasure than any single motor toy, because they serve it doubled. With powerful vibration being delivered to two spots at once, you can either treat yourself to a blasting blended climax or share the thrilling buzz with your partner.
Unity g-spot and clitoral vibrator
Unity g-spot and clitoral vibrator