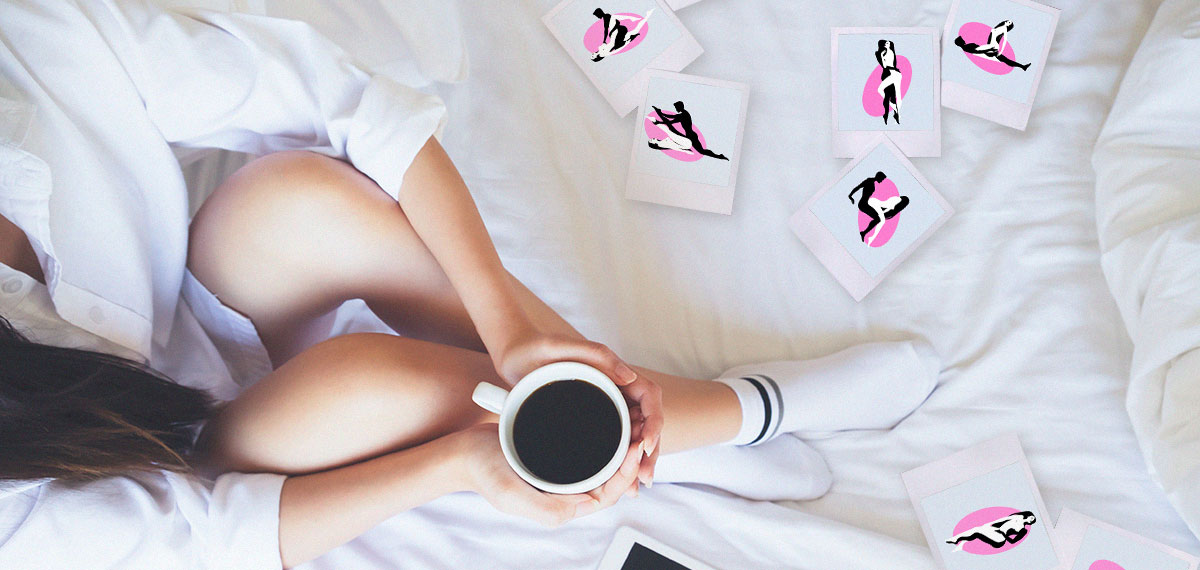 Top 10 Sex Positions Improved With Sex Toys
Why do we enjoy some sex positions so much? Probably, the same reason we love sweets and can't get enough of those - they make us feel oh so dang good. But even the most delicious dessert tastes bland if you eat it every day. We want you to explore the sweetest orgasms - those that are so good, you didn't think they were possible! Read this guide and learn how to amp up your favorite sex positions with sex toys.
Orgasmic Missionary
Classic, intimate, and sensual, this position is excellent for thorough thrusting that she needs so badly for enjoying her G-spot orgasms to the fullest. While Missionary sex position is as traditional as it gets, with a buzzy ergonomic sex toy put in between your bodies, it will never get old.
Enhance It
Wear this ergonomic couple's vibe with Missionary to boost C and G-spot stimulation. It also works well for reaching a simultaneous O.
Kink It Up
Strap your partner down with this beginner-friendly bondage set. It will add the fetishy thrill of a power play to this classic sex position.
Glorious Cowgirl
The fabled Cowgirl is a sex position that is much loved by the ladies. It puts her in control and lets her set the tone, angle, and rhythm of penetration. Many women say it's the only position that makes them come. Don't get me wrong, the gents love it too. They get to sit back, relax, and enjoy the view.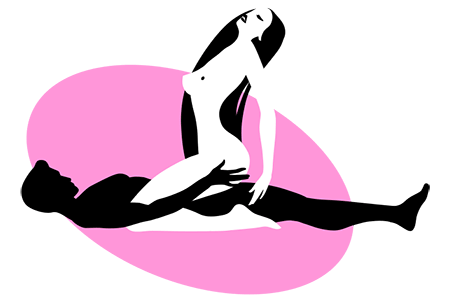 Enhance It
Spice it up with a revved-up cock ring that includes a clit attachment. A vibrating C-spot tickler will pleasure her clit to ecstasy, while the tight silicone band will keep him harder, longer.
Kink It Up
Heat up the Cowgirl sex position with a little domination. Opt for a raunchy set of nipple clamps and a ball gag. That's just what you need for a little nipple pinch bliss mixed with some sensory deprivation.
Sexy Reverse Cowgirl
Like the classic Cowgirl, this thrilling position allows the lady to control the pace and angle of penetration and provides easy access to the clitoris. But, we praise this sex position for another reason - reverse riding playfully exposes her booty, giving him something to tackle.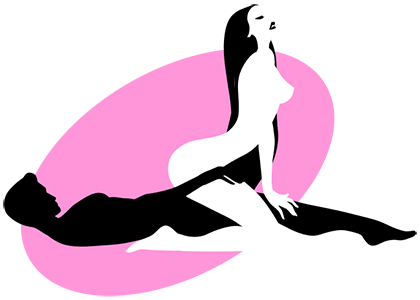 Enhance It
Ramp up Reverse Cowgirl by aiming for the fabled nipplegasm. The seductive grip and vibration of the nipple clamps make this position oh so enjoyable.
Kink It Up
Experience the DP fantasy with a simple butt plug. It delivers ecstatic fullness for her and extra tightness for him. He'll also enjoy a pretty sweet view.
Blissful Doggy Style
If you're into vigorous, wild lovemaking, Doggy Style is for you. Passionate and erotic, Doggy Style allows you to set that lustful beast free and reach the deepest hot spots on each other's body.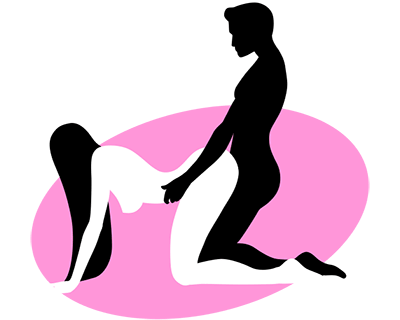 Enhance It
Add extra sweetness to every thrust by adding some inches to his penis shaft. Size up with a lavish extension and deliver exquisitely life-like G-spot massage while getting it on from the back.
Kink It Up
Intensify the bliss of deep backdoor thrusting by inserting a lovely metal plug into her butt. Its sturdy shape will pressure her G-spot from behind, dramatically enhancing sensations for you both.
Sensual Spooning
A sweet combination of cuddles and humps, Spooning is one of the most romantic and gentle sex positions that promises unforgettable pleasure for both. That sweet action from behind is a golden ticket to a G-spot orgasm. Spooning doesn't require much, and it's the laziest - and most blissful - sex position for morning sex.
Enhance It
Pick a couple of nipple teasers to wear during Spooning. By gently cupping and tickling her breasts, nip toys make her super-sensitized to any touching that follows.
Kink It Up
Put the shockingly delightful E-stim pads all over your bodies and experience smooth electric currents heating your hot spots with waves of pleasure.
Erotic Scissoring
Want to brighten your sex life and find new angles of orgasmic delight? Then strike up some Scissoring. It helps you sync your rhythms and provides arousing rubbing of both of your hot spots, leading both to simultaneous orgasms.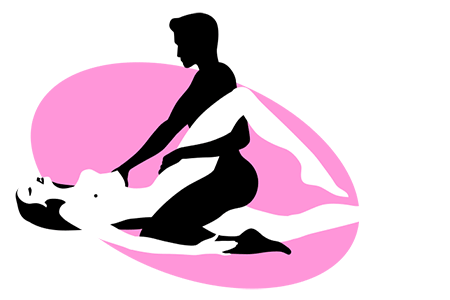 Enhance It
Bet on an ergonomic clit teaser during Scissoring. The soft silicone tip will deliver fabulous vibration to the deepest parts of her C-spot, making a simple clit orgasm feel like a million dazzling explosions.
Kink It Up
Hand the E-stim nipple teaser controller to your partner. The tingly currents will speed up blood flow and spark extra sensitivity. Getting a nipplegasm has never been easier!
Magic Facing Spoon
This standing version of Spooning is one of the most intimate and graceful sex positions. It's fantastic if you fancy a more extended session - postponing the orgasm with edging can make the magic moment more explosive. Read this guide to explore the most breathtaking edging techniques.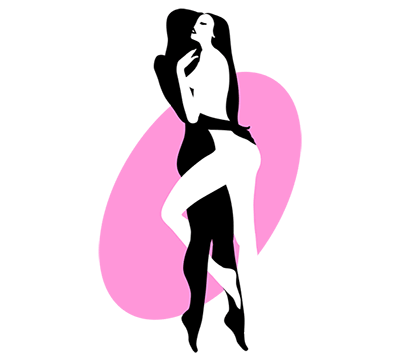 Enhance It
Slip-on a cock ring while laying face-to-face. Feel how it brings you closer together, gripping his shaft tightly for better stamina and sending a thrilling buzz to her clit.
Kink It Up
Wear a silky blindfold to boost the erotic tension, get a taste of sensory deprivation and experience a pure sensation without distraction.
Ecstatic spider
The Spider sex position offers quite a show for both lovers, putting them face to face, taking in all of that naked glory. To slide into this sex position, you actually have to be a bit toned, because the colliding motion requires some body strength, but dang - it is worth the sweat.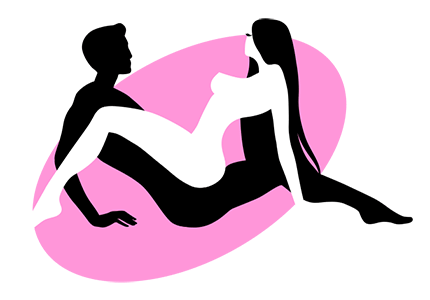 Enhance It
Bet on a nice vibrating love ring to make that Spider slide even better. The cock ring will ensure he lasts longer and she gets her share of clit stimulation.
Kink It Up
Choose this raunchy collar to add a bit of BDSM to the position. Use chains and leash to heighten the highlighted sensations.
Wild Lap Dance
The epitome of many sex fantasies, the Lap Dance position is wildly seductive for both partners. He enjoys a supercharged erotic spectacle while she can ride him any way she wants, holding all the control over the tempo and angle of thrusting. You may even pop on some music - just to set the scene.
Enhance It
Add some nipple action to your lap dance with large buzzy vibrating suckers. They pack many patterns and weigh down the nipple for an extra spur.
Kink It Up
Pop in a soft plug while enjoying your dance. Not only does this offer a novice-friendly DP fill for her, but it also creates an ultra snug slip in for him.
Exposed Spread Eagle
There are two huge perks of the Spread Eagle sex position - the deep penetration for reaching the A-spot and the intense clitoral stim she gets with every thrust. You can boost this exposed position with position support implements. Check out this rad guide to sex furniture to make your Spread Eagle fly you to the moon.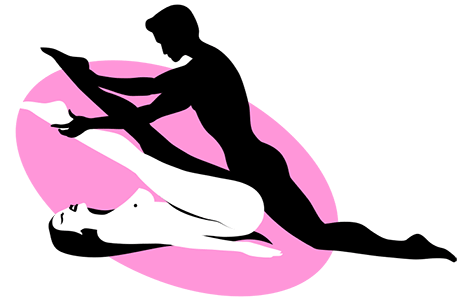 Enhance It
Pick this smart enhancer to take some tension off your muscles while enjoying the ultra-comfortable angle for deep penetration and zero effort.
Kink It Up
Grab this beginner-friendly ball gag to create an enchanting aura of submission. It'll inspire you to get a bit rougher while "spreading the eagle" and bolstering sexual exploration.
Foreplay Treats
Whichever position you choose, don't neglect the foreplay - it's the only thing that guarantees a happy ending 100% of the time. Keep a buzzing finger vibrator on hand to make your sexy appetizer absolutely mouth-watering.