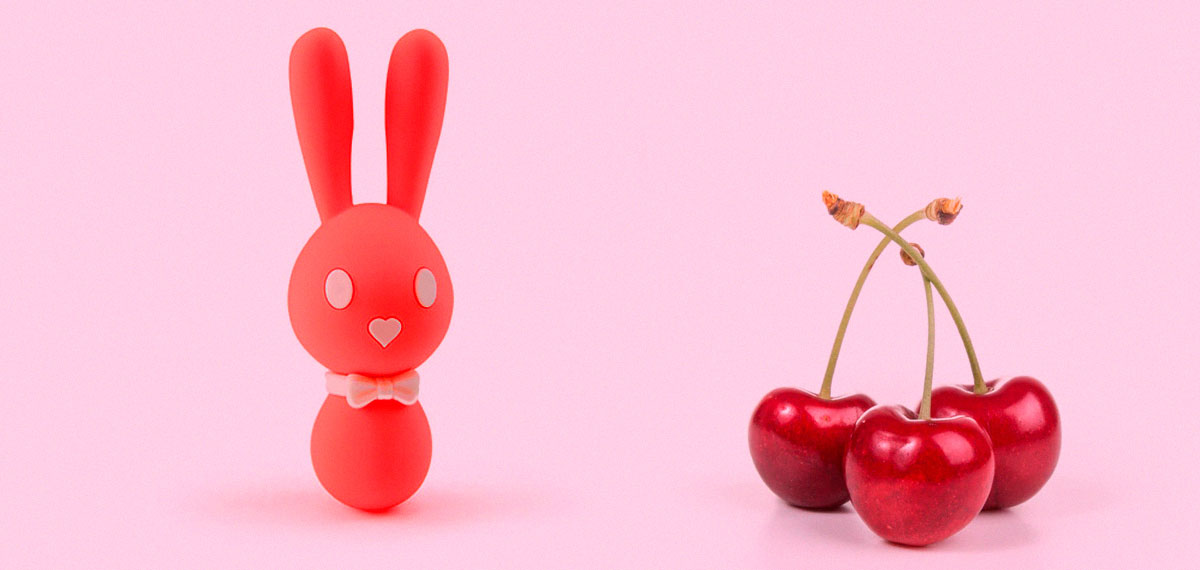 Awesome Threesome: Sex Positions, Tips, And Sex Toys
Sex with one lover is wondrous - but with three mouths, six hands, and three sets of erogenous zones offering an endless array of pleasurable combinations - sex with two partners is TRIPLE the fun. You're sure to get the most out of your SEXperimental trio with our smart threesome positions and perfect sex toys. After all, three O's are better than one!
Universal Threesome Positions
Universal positions are the perfect kickoff for anyone who is a newbie to THREE-bies. Suited to any combination of lovers, male or female, they give you a delicious taste of what it feels like to exchange sexual energies with not one, but two partners.
The 3rd Eye
The 3rd Eye is an excellent introductory position for lovers seeking to broaden their bedroom SEXploits with a third party. While the couple engages in amorous activities, a set of hungry eyes takes in all the sexy action. It's non-threatening for the lovers, and exciting for their very special guest. The 3rd Eye lets the watcher learn the couple's rhythm for future threesome referencу. Simultaneously the watcher may stay busy with a sensual solo toy, ensuring an all-round climax.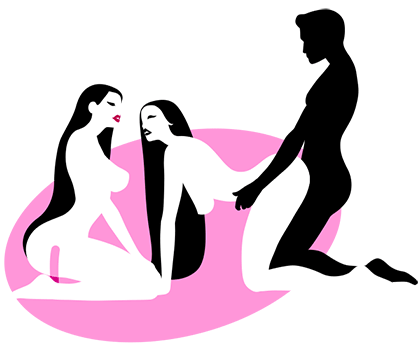 If the "3rd eye" is she, try a throbbing vibrator that offers splendid life-like thrusting.
Heartbreaker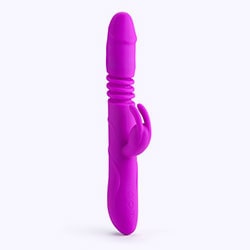 If the "3rd eye" is he, opt for sensual life-like stroker for a vivid erotic experience.
Donna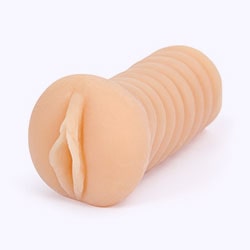 The 69 + 1
This variation of 69, also known as "Daisy Chain," is an inclusive position that assures every member of your THREEmendous party gets their fair share of pleasure. It's also fun to "chain in," feeling your lovers' bodies, and trying to tune in with one another.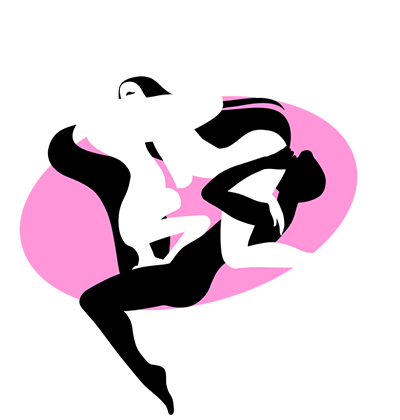 Try oral vibrators for each mouth to give everyone a body-shaking orgasm. Oral vibrators hold nicely on the cheek, pack many vibration patterns and texture for more spur.
OraLove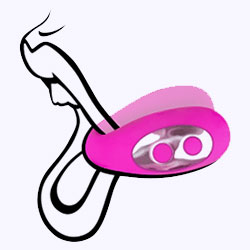 FFM Threesome Positions
The classic ménage à trois, pairing two female lovers with one male, has always been one of the hottest sexual fantasies for getting your THREEform on. These smart threesome positions will help you achieve your most sultry desires and ensure that every player gets a chance to give and receive pleasure.
The Double Straddle
This position offers a cycle of intimate connection that's nearly infinite. The male partner is both on the giving and receiving ends of the orgasmic THREEdom ride, as the lady lovers mount him with their hands unencumbered to explore and tease one another.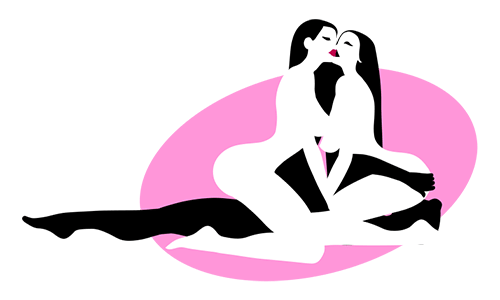 Put on a cock ring to tease the "riders" and prolong stamina. Silky smooth stretchy silicone ring delivering rumbly buzz to the hottest spots is best for teasing their clit.
Rendezvous love ring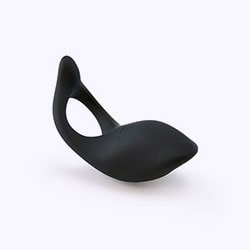 The Tower Of Power
Swapping gender roles takes 2+1 to a whole new level of THREEstyling. Having a guy in the middle of your power tower adds pegging to your erotic equation for exxxtra fun.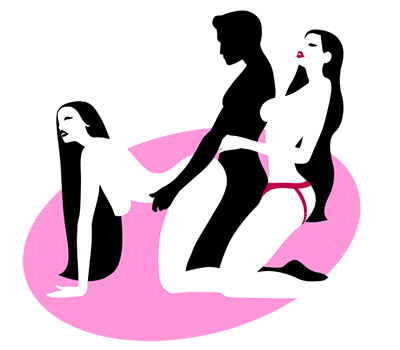 Try a strapless strap-on for the woman on top - it'll stimulate her G-spot, his P-spot, making his erection harder, consequentially providing the bottom women with more G-spot pressure, also. Now that's a tower of power! Opt for a toy with a bulbous head for hot spot stim, and a strong buzz for a quicker O.
Beginner strapless strap-on
Beginner strapless strap-on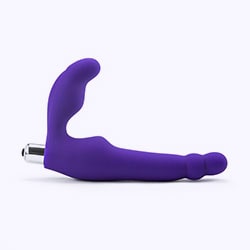 MMF Threesome Positions
When two men and one woman get busy, the female inevitably takes center stage. The woman in the starring role sets the tone and controls the rhythm, becoming an erotic link between her partners. These threesome positions offer THREEfold fun for everyone involved.
The Doggy Deluxe
Doggy with an oral twist is proof that simple pleasures are often the best. Each of the three parties has a unique role, each experiences unique pleasure, but all are united in one shared THREEquency, and that's what it's all about!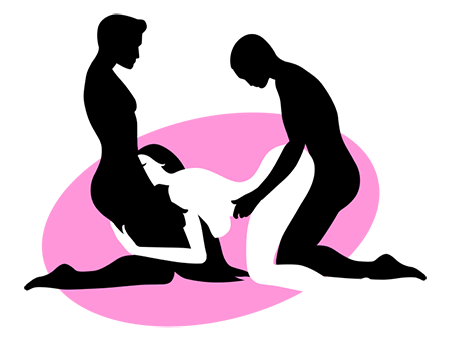 Bet on a clit toy to make those free male hands busy with her C-spot pleasure. Pick a clit teaser with a large buzzy head and perky ticklers to cover the whole her vulva for a wider feel.
Sweet embrace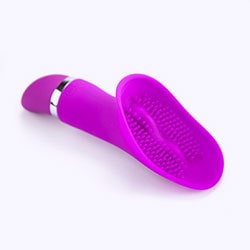 The Double Penetration
Double penetration is one legend that lives up to the hype. That feeling of extreme fullness and pushing past your limits is a THREEscore turn-on. DP delivers pleasure with tripled intensity for everyone involved: the woman experiences all-around deep stimulation, while men enjoy extra tightness with every thrust.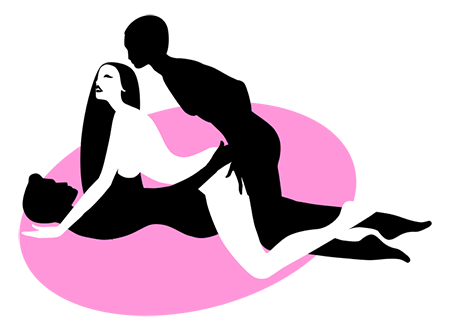 Try finger vibes to jazz up your touch and put those hands everywhere. To reach the deepest of her hot spots, pick a larger finger vibrator that enables penetration.
Pleasure finger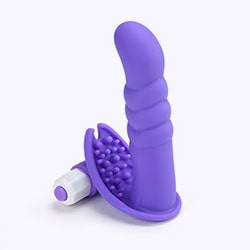 The Imitation Game
You don't have to bring a third person into your bedroom to liven up to the threesome experience. A set of life-like sex toys with amazingly realistic functions can easily play the role of the guest star in your erotic fantasy, and turn your dynamic duo into an orgasmic trio.
Vigorous thrusting, juicy fellatio, sensual pegging paired with thrusting - all the fun of the threesome play with a second lady in bed is at his disposal with Lady Guest Threesome Kit. With a soft and tight realistic pussy, he can thrust wherever he likes. With a strapless strap-on, he can bring to life the most provocative pegging fantasies while receiving penis stimulation that is vital for many men to orgasm. With a playful vibrating teaser on his shaft, he will feel real-like flickerings of her playful tongue.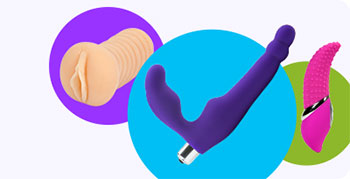 Double penetration, stimulation of several erogenous zones at once, thrilling poke of a bigger and thicker cock - the Male Guest Threesome Kit offers that alluring fantasy of being in bed with two men for her. Double the bliss with the might of a thick veiny dildo to fill out all of your holes, enjoy the ravishing backdoor fulness with a butt plug and surrender to a sweet culmination with tantalizing nip play like there are many hands over your body.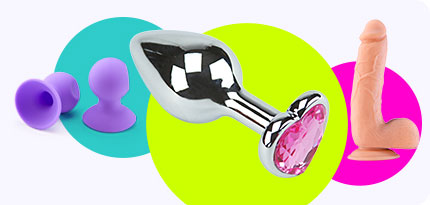 How To Make Your Threesome Awesome, Not Awkward
You've Got A Friend In THREE
Couples are better off choosing a third person for three-play who isn't a total stranger. Bringing in someone too close can result in complications, but bringing someone you know nothing about can be dangerous. Think "friend-of-a-friend zone." Singles can use the "no-baggage" advantage and look for two separate partners. After all, starting anew together is better than joining the race half-way in.
Make It A Tête-à-Trois
Communication is the key to threesome success. Get comfortable with each other with your clothes on. Talk out everyone's mutual likes and dislikes, and be sure to set strict boundaries before you get naked, otherwise, you're setting yourself up for a less than stellar experience.
Set THREEalistic Goals
Threesomes, like many highly anticipated pleasures, can be a little disappointing, at least on the first try. Don't put too much pressure on yourself or your partners. Be aware that something might not go according to plan, or that the three of you don't quite mesh as expected. No matter the outcome, keep your sense of humor, enjoy the experience, and learn from it!
THREE Minus One?
For many, the biggest fear during a threesome is that it will revert to a "twosome." If two partners do click, that doesn't mean the third party has to be left high and dry. Sex is organic and ever-changing. Finding your place in the flow takes an open mind, a willingness to observe, and the readiness to dive right back into the THREE-for-all when the timing's right!