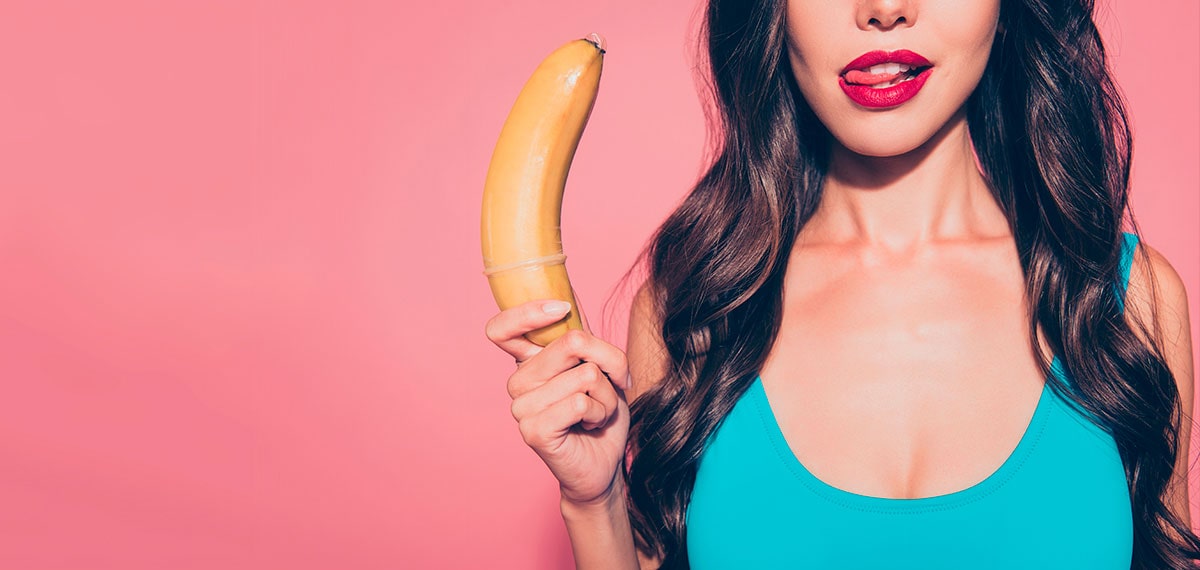 How To Give The Best Blowjob - Tips, Tricks & Sex Toys
Want to know the secret to giving an epic BJ that'll drive your partner mad with pleasure? Easy! Take the "job" out of the blowjob and think of it as a fun game you both can share instead. Once you've learned the simple steps to mastering a "mouthgasm," you can amp up the fun with an array of smart and sexy gadgets. Enhance and upgrade the oral sensations and maximize your lover's pleasure!
Starting Off
Don't rush into it. Begin by teasing, caressing, and stroking his shaft with your hands. It's basically a handjob, but with a sweet promise of what lies ahead. Try the "prayer" hand position to gently introduce your lips into the equation and build your lover's anticipation with your hot, steamy breath.
Enhance It
Using a flavored lube or edible lotion will heighten his sensations and will make your experience sleek and on fleek. His shaft will look and smell as enticing as the sweetest dessert you'd crave to relish!
Upgrade It
Make your fellatio caresses the runway to incredible bliss - "hug" his penis with a soft blowjob stroker. It perfectly imitates the "prayer" position and provides extra tightness. The end of such a toy is open so you can drive him wild with pleasure teasing his penis tip with your lips.
Just The Tip
Now it's time to get it wet. Flick your tongue around the head of the penis, insert just the tip, as you would with a lollipop. Watch out for the teeth! When you feel your partner's enjoyment growing, apply more pressure, and build arousal with the "lock" technique. As the "blower," don't forget to stay hydrated. Dry mouth is not sexy!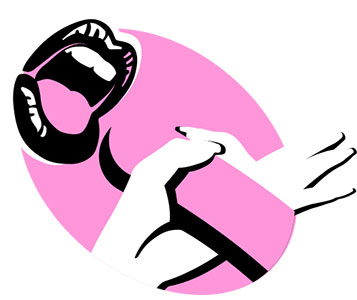 Enhance It
Add the thrill to your movements by blindfolding him. It will add a charming element of surprise, sharpen his perception and make him super responsive to your caresses.
Upgrade It
Use a penis head stimulator to indulge him with a masterfully performed "lock" technique. It will send powerful vibrations throughout his whole shaft, simultaneously teasing him with its texture.
Get Handy
A perfect blowjob is a combination of a blowjob and a handjob. Keep that in mind, and a bottle of tasty lube at the ready. Grasp his shaft with your palm - or both, depending on his size. Stroke up and down as if your arms are extensions of your lips. If you're feeling playful, try the "grapefruit" tactic to create a remarkable sensation for him and a fresh flavor for you.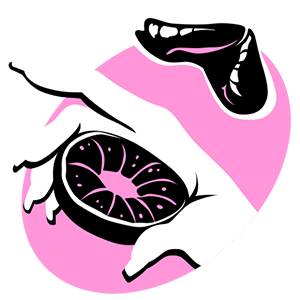 Enhance It
Add a little "hum" to your fingertips with a finger vibrator. So you will reinvent a handjob by jazzing up familiar moves with a buzz and will give him a startling stimulation.
Upgrade It
Grapefruit is good for first-time experiments, but if you want to indulge him with orgasmic blowjob sensations of 80lvl bet on specially designed massager attachments. It will let you combine a robust buzz with intense stroking for the most orgasmic fellatio he has ever had.
Twist And Swirl
Don't dive in deeper just yet! There are plenty of pleasures left to explore in the shallow end. Flick and swirl your tongue to tease the frenulum, the most sensitive part of the penis head. Push the tip of the penis against your cheek to create an illusion of penetration. Feel like he needs more action? Take the "tunnel." Cover your upper teeth with your upper lip and your bottom teeth with your tongue and squeeze his shaft between them.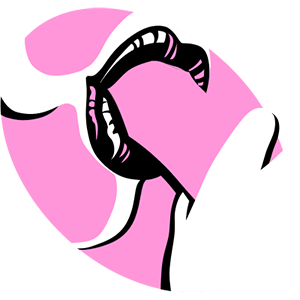 Enhance It
Add a new spin to your blowjob play, putting an oral vibe behind your cheek. It will vibe up the silky softness of your lips, inducing intense stimulation for him.
Upgrade It
To make your fellation session even more fantastic, just use a vibrating masturbator sleeve. It will boost the action with delicate petals of inner texture and will excite him with captivating vibration patterns.
Going Deeper
It's time to go all-in, but when striving to deep throat, remember to take it slow, using small incremental steps. (Gagging is not sexy.) Massage your throat to relax it, and breath deeply through your nose. It might not work flawlessly at first, but practice makes perfect. To spice up the splendor of his sensations, make some noise! The vibration of your vocal cords and moans of pleasure will take him to the Seventh Heaven.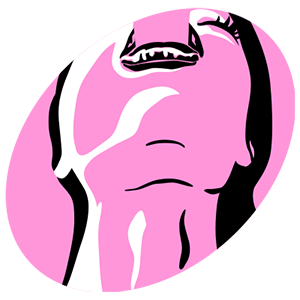 Enhance It
Use a mini vibrator to relax your throat and enhance the effects of "deep throat" moves. Just press it against your neck and let the waves pervade all the target spots. Or you can press the toy at the base of his shaft to send humming waves up and down his penis during the blowjob.
Upgrade It
Before your couple hone the "deep throat" technique on your mouth, practice on sex toys. Pick a realistic blowjob imitator that creates an illusion of soft lips and throat and have the same fun with minimum effort!
Ball Play
Get his balls in the game, too. Most guys love this, but be sure to ask first! The scrotum itself isn't filled with fine-tuned nerve endings, but a gentle massage is almost always welcome. Take his testicles in the palm of your hand as you would a pair of zen balls, and use your mouth and tongue to caress and kiss the scrotum tenderly. You might try a few teasing pulls with your lips. Remember though, while the scrotum is less so, the inner testicles are extremely sensitive, and must be handled with loving care.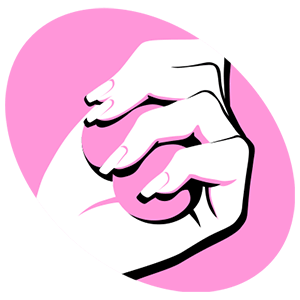 Enhance It
Put the balls in play with a set of textured cock rings. They will increase his pleasure by stretching his scrotum during the blowjob session and will give extra pleasurable stimulation to his perineum.
Upgrade It
The Power play can up the sexy factor in any erotic play, but the promise of bondage and "being dominated" during fellatio has a special thrill. Make him wear a T-style ball divider and enjoy the most enthralling blowjob with a slight shade of BDSM.
Rusty Trombone
Don't hesitate to go 360° in your oral session. While rimming is a delightful practice on its own, it reaches new extremes of pleasure when paired with a handjob. It can be a little tricky to coordinate the choreography at first. Just pace yourself until you find the right rhythm, and don't get too vigorous. Once you've synchronized the movements of your tongue and hands, he'll dissolve in erotic bliss.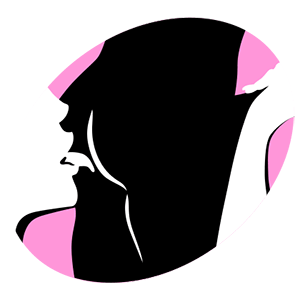 Enhance It
To give him the full-scale stimulation for the ultimate "rusty trombone" bet on a dual-support vibrating ring. It will increase his arousal by stimulating the whole penis shaft with various vibration modes.
Upgrade It
Create a perfect "rusty trombone" rhythm and take your rim performance to the next level with a rimming butt plug. The toy will stimulate his backdoor with a set of rotating beads as exquisitely as your tongue would. A great solution for the grand finale!
P-leasure
The perineum is your magic button to his mind-blowing orgasm. Place lubricated fingers behind the scrotum at the base, and feel his muscles contract. Massaging the spot gently draws blood flow to his man parts, making for a wild erection. Think he wants to go a step further? Ask him! If he says yes, caress his rear end, and slip a finger inside his back door. Gently probe and prod. Once you find his prostate, you can treat him to the grandest O he's ever had!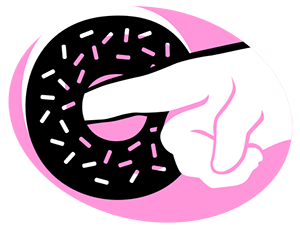 Enhance It
His P-spot needs constant ample pressure for proper perineum massage. The same kind of pressure a prostate massager made of sturdy material delivers. Pick a metal P-spot massager and try temperature play to further expand your orgasmic horizons.
Upgrade It
You will treat him to enormous pleasure if you have a P-spot toy with a curved bulbous head and large outer attachment for perineum spur at hand. Combine this stimulation with your blowjob moves and let him express his gratitude through a series of intense orgasms.