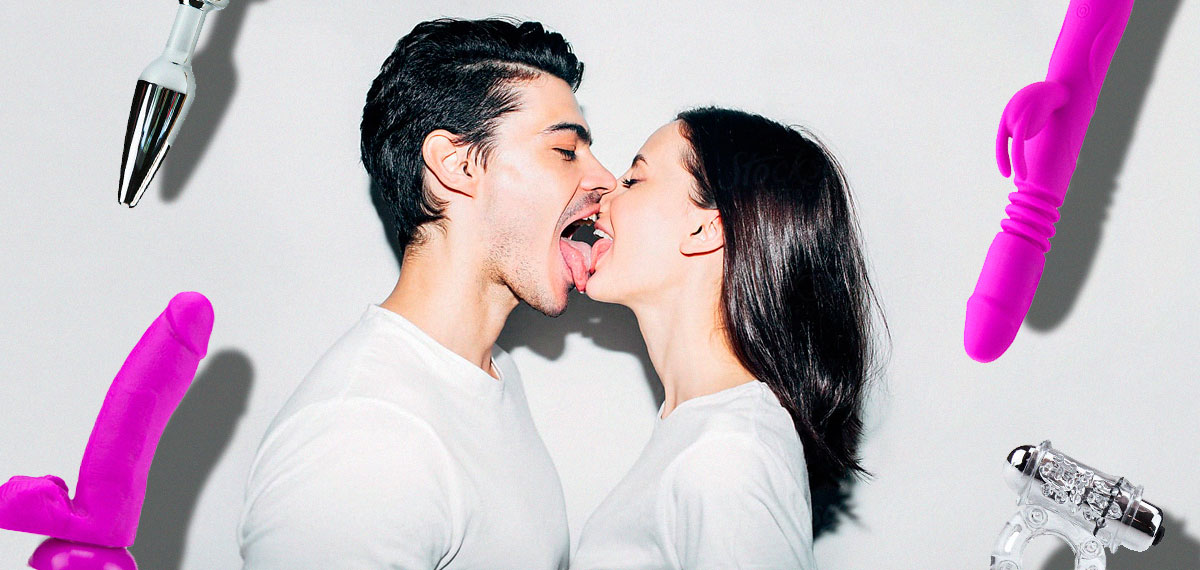 Blowjob Sex Positions That Get Her Off, Too
All men like a good blowjob - but what about women? Can the process of giving be as much fun as receiving? You bet! Discover four win-win oral sex positions that - when enhanced with the right toys - will transform a standard blowjob into a two-way session of epic orgasmic delight.
The 69
Why is the 69 position so famous? Because it offers multiple advantages that can lead to mutual mega-orgasms. While the man enjoys an ultra-arousing view and some classic suction action, any number of female hot spots are open and ready for delightful caresses of his tongue. Want to make it even more exciting for her? Teasing her booty-door with a smooth metal plug is an amazing way to add yet another dimension to feminine ecstasy.
The Double Down
Want to double your orgasmic BJ potential aren't don't know how? Try this sure-fire "cum one, cum all" trick: Plant a sturdy, hands-free suction-cup dildo to a handy surface and she can ride it to her heart's and pussy's content while simultaneously caressing him with her lips and tongue. As you're going to town on your man, you'll be pleasuring yourself at the same time. Win-win!
The Lie Back
The classic angle of this position is especially pleasurable for men as it makes deep-throat fellatio much easier to perform and offers an exciting eye-candy spectacle to enjoy as well. To ensure her finale is as grand as his, the dual power of a rabbit vibrator is a great bet. Since this blowjob sex position essentially leaves her hands free, your woman can indulge herself with the sexy playful thumper and explode in toe-curling blended orgasms.
The Face Plow
In this amazing blowjob sex position, a woman can give her man all the attention he craves - and also ensure she gets her fair share of the earth-shaking Os in the bargain! With the thrilling buzz of a remote-control egg, she'll enjoy some fabulous G-spot stimulation, letting him handle the remote control to tease and please her as he switches through the different vibration modes. As an extra bonus, this vibrator leaves her hands free to massage his butt cheeks, diddle his back door, or even deploy some thrilling anal beads to give his pleasure some extra zing.
Blow Job Tips And Techniques
Kiss Him All Over
Start your session with sweet kisses and cover his body from head to toe. Begin with small pecks, gradually making your kisses more passionate before finally moving on to the main course.
Focus on the tip
The tip of the penis is as sensitive as the clitoris, especially on the underside. Use your lips, tongue, and even fingertips to play with his cockhead and make him beg for more.
Slip inside
Moisten the tip of his penis and press it against your cheek or tongue for a truly stimulating sensation that simulates deep-throat fellatio - without having to worry about that pesky gag reflex.
Twist it
Hold his shaft steady with both hands and use your tongue to lubricate him liberally. Next, use your tongue to make slow, circular motions around the tip of his penis. You're sure to have his head spinning in no time!