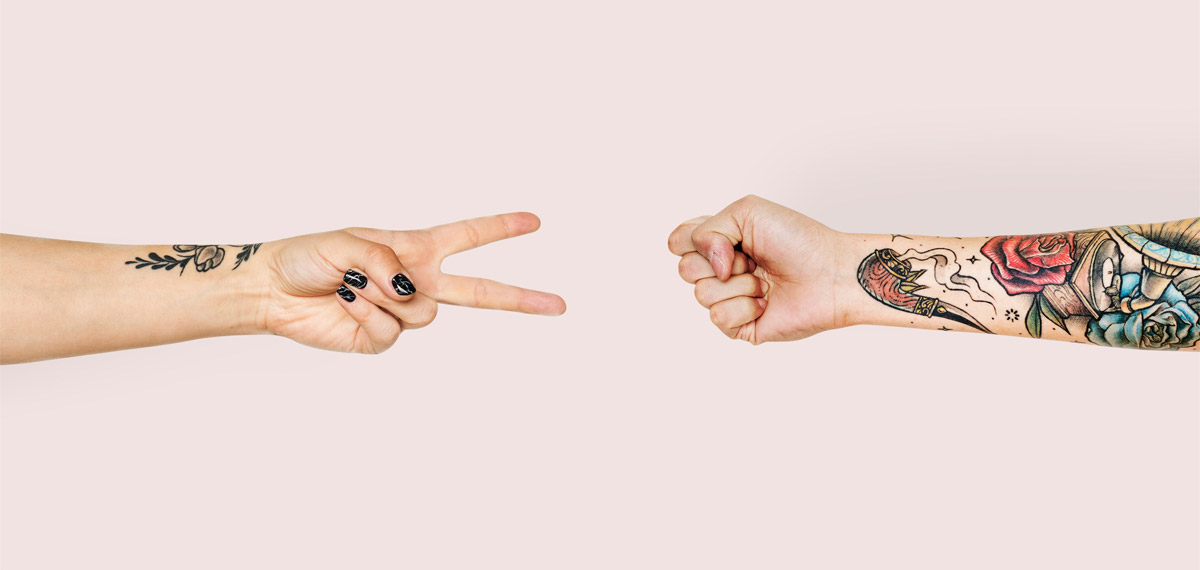 Give Him A Handjob O!:
Tips From A Man Who Knows
The alpha and omega of your first hookups, handjob frequently flies under our adult sexy radars, and it's a regretful waste. Handjobs are often seen as strictly a prelude to bigger and better things, but this classic pastime, when performed exceptionally well, can be a means to its own orgasmic end.
In this guide, I'll explain why men love handjobs, and how to exceed your lover's expectations with savvy tips and bombshell techniques that will give him the kind of explosive climaxes to rival the best blowjobs he's ever had.
What Makes Handjobs So Sexy?
There's a special relationship between a man and his penis. While he's got years of experience getting off by "being handy" on his own, when you take matters into your hands, the sensation feels new, strange, and exciting for him. And, as women's hands are typically much smoother than men's, it can enhance the novelty of the experience even more.
A handjob isn't just a warm-up, it's a ritual that allows you to participate in fulfilling his deepest sexual desires by understanding what truly gets him off. Both the psychological implications and the physical sensations when someone else takes part in a deed that's previously been private are exceedingly erotic.
Some people believe that you can "outgrow" handjobs. Those people are idiots. As long as a man continues to masturbate, a handjob will always be a legitimate orgasmic outlet.
Smart Tips I Swear By
Follow The Sensei
No one knows how to handle a man's dong better than the man himself, but if you're not comfortable asking for handjob pointers, arrange to be a voyeur at a private erotic peep show and have him "show you how it's done." Watching your man bring himself to orgasm is not only an intimate and provocative experience for the two of you to share, it can also teach you everything you need to know to perform a fantastic handjob tailored to your man. Get him a soft and sensual pocket pussy, so he can get more kick from his solo play while you will have a chance to witness all the motions first hand.
I Recommend
Considering that he might feel awkward pounding the meat by himself, sit facing him and go to town, as well. This voyeuristic session is going to be orgasmic for both.
Make It Slide
The penis is extremely sensitive all over, and it needs to be pampered and prepared for pleasure. Put the nix on fun-killing friction with an extra generous helping of saliva, hand cream, or lube (preferably one that's long-lasting). Here's my "rule of thumb" for handjobs: when the "runway" glistens, you're cleared for take-off. When the runway is dry, you cannot fly.
I Recommend
Tingling, numbing, warming or other formulas can perk up your gentle touch, turning it into a banquet of delightful sensations. For a full fourchette, hop on our lubricant catalog.
Go Slow
Us boys, we're usually in a hurry. When we get ourselves off, it's usually "Wham, bam, thank you, hand!" When you're in charge, it's much sexier to let us savor the pleasure. To build erotic tension, get your man in an orgasmic mindset even before you even touch his penis. By prolonging your playful lingering, he'll get so hot for your touch, he'll soon be begging you to finish the job. Here's a pro tip - get a cock ring or even a whole set to prolong his arousal and keep him lingering.
Blow It
To take a handjob to the next level, spice it up with a demi-blowjob. The object of this exercise is not to swallow him whole. Instead, tease and please him with your tongue by getting his cock wet and treating him to the view, but let your hands do most of the talking. Your mouth and tongue can add some high notes, while your fingers finesse his meat flute in a symphony of carnal delight. Hooked on the idea of a perfect BJ? Check out our lolliPOPING guide on blowjobs. BTW, a lovely little oral vibrator would enhance the touch of your lips to give him an ultra orgasmic blow.
Play Balls And Beyond
Penis stimulation is the basis, but to make that full-body O bomb explode, pay attention to the neighboring hot spots. Start carefully getting his testicles to the game. Pull them lightly, massage each one individually, rotate them in your palms like zen balls. The sack is extremely sensitive to stimulation, and while, generally, manual manipulation won't result in orgasm, when paired with other techniques, the added oomph of ball play is sure to drive him "nuts," and I mean that in a good way.
I Recommend
On to the next stage of the orgasmic fiesta: reach over the testicles and find a soft muscle knot behind the sack - it's his perineum, a magic button that will literally make him harder if you press it. Use a pinpointed probe to aim your stimulation and play with pressure.
Reach Back
If you want to score a home run, you've got to get his bum in the game, ladies! Now, some men are wary of things that come at them "from behind," so before you venture in that direction, discuss it. Chances are, he'll resist at first but end up lovin' it! The prostate is a knot of nerve endings located up and inside the rectum that can produce absolutely smashing sensations, and with proper stimulation, will have him blowing his wad in minutes.
I Recommend
Many men, myself included, can reach multiple orgasms via P-spot massage. Prostate massager is vital here, to give you just the right angle and ergonomic curve to reach his back-door. Learn more about that magical spot he hides in the back in our detailed prostate massage guide for beginners.
Simple Techniques That'll Make Your Guy Glow
"A-OK"
This gateway technique will ensure everything's gonna be alright from the very beginning. Start by making an "OK" sign with your index finger and thumb and encircle his cock with the "O". Experiment with speed and tension, tightening and loosening your hold as you slide your hand up and down his shaft. When he moans with delight, you'll know just what he likes. As an extra spur, a vibrating cock ring can be used to put a vibrant twist on his pleasure "in a pinch" in place of tired fingers. Such fabulous loops we have in store - you have to see our vibrating cock rings listing.
I Recommend
Try a vibrating cock ring to bring your skill from just "A-Okay" to "mind-blowing". You can slide the ring up and down his shaft just like you would do with your fingers.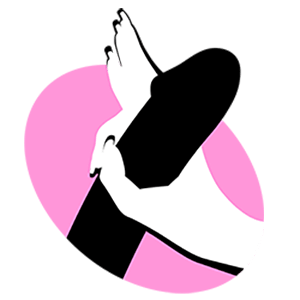 Hold On
No matter how accomplished your hand skills may be, the tightness he's truly longing for is the one inside of you. You can recreate that snug fit by forming a tunnel around his penis with your palms. Twist your hands around, go up and down, tighten and release the pressure to toy with his perceptions. To upgrade your technique, wrap his cock in a tight penis sleeve to add dynamic tension and an extra dimension of silky glide. Pick out the fitting suit for his dong from our penis sleeves catalog.
I Recommend
Use the inner texture of a masturbating sleeve to send him through the roof. Bonus alert - the one I'm offering has an open end, so you can treat him to an occasional penis tip lick.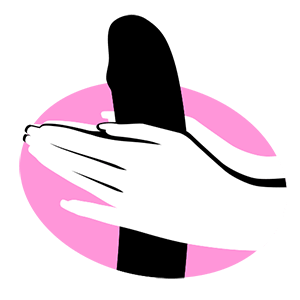 Fly The Fren
The underside of the shaft, the frenulum, is a.k.a. the "male clitoris", and with good reason. Interlace your fingers around the penis and position your thumbs over his magic orgasm button. Press your fingers together as you slide your thumbs up and down the frenulum, and be prepared for him to fire his payload, full speed ahead.
I Recommend
Outfit your thumbs with the robust powers of finger vibes, and join forces on his frenulum - it'll give him an epic climax. Check out the little superhero suits for your fingers here.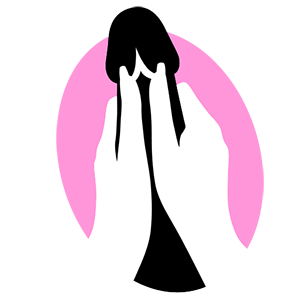 Tip Top
Tipping his penis isn't just another way to tease him, it's a sure path to orgasm. Fold your palm as if you're holding a handful of M&M's. Now, turn it over and start polishing that head to shine. Roll the tip between your fingers, caress each side, and then start polishing again. Just keep the stimulation continuous, and soon enough, you'll both enjoy the seed of your loving labors.
I Recommend
Switch your palm to a delightful tease of the Warrior Head - a unique masturbator made to tease just the tip with exhilarating textures and earth-shaking vibration.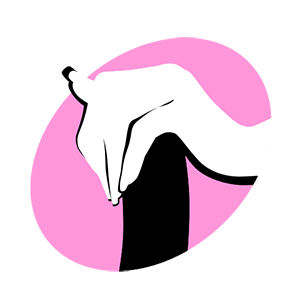 Nail It
The first thing guys tell you before going down: "Mind your teeth!" In a handjob scenario, it's your nails that you must be mindful of, but if you and your partner are into kink, a little nail play goes a long way. Lightly scratching his frenulum or tracing your nails along the length of his shaft can make him shiver with delight. Give it a try. You'll soon see what he likes.
I Recommend
If you don't pack claw-like nails or want turn the kinkiness up a notch, I suggest metal wheel. It bites and caresses, but in the best way imaginable.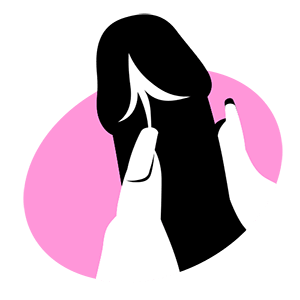 The Rusty Trombone
If you're a rimming kind of girl, this classic technique is one you must not miss. Give his bung some sexy tongue action as you reach around and stroke his penis with any of the moves described above. It may take a little while to get the coordination down, but once you find your rhythm, you'll be rewarded with some beautiful orgasmic music as he blows his lap horn.
I Recommend
If you can't hit the rhythm, use a sex toy: either place a hands-free masturbator in front or sneak an ASSgasmic rimming plug in the back. Play from the back with hands-free masturbators here.