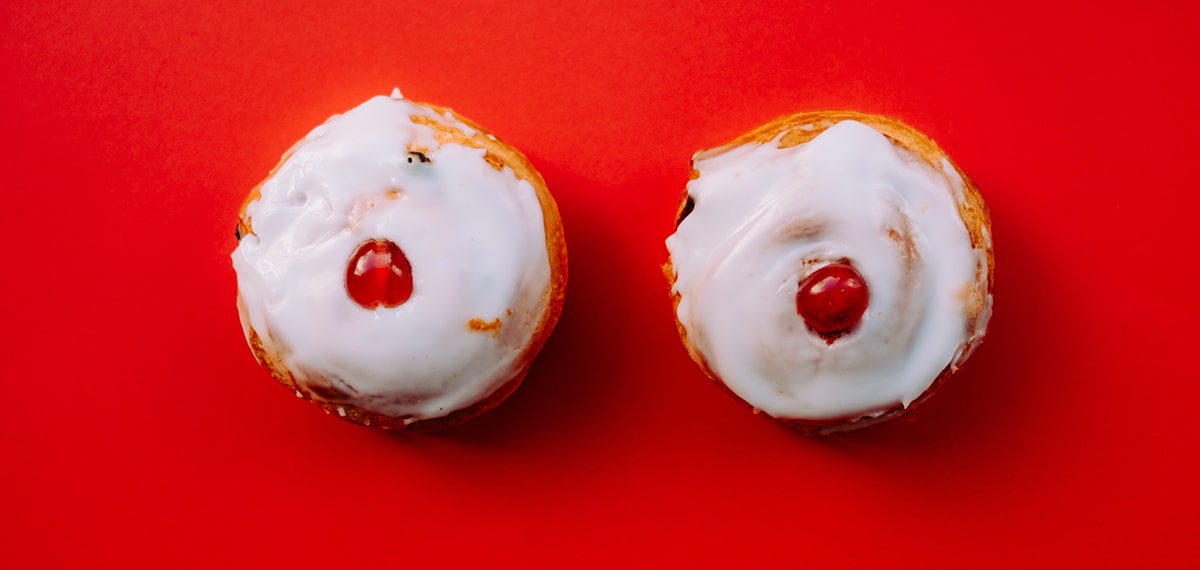 Guide To Boob Sex: Positions, And Sex Toys
Sweet, bouncy boob sex puts one of a woman's most seductive body parts in the spotlight. Take a totally TITular trip together and explore new ways to send each other over the moon with our perky tips, smart sex toys, and comfy boob sex positions.
Hot Boob Sex Positions
The Golden Globes
Men are visually stimulated creatures, and this position does not disappoint. A "breastjob", like a blowjob, but with tits rather than lips - is a sure way to bring him rapturous release.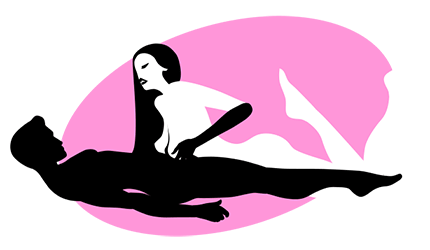 The Ta-Ta-Tease
This one's a genius solution for smaller breasts. Push your love orbs together as tightly as possible to create a velvety and inviting love tunnel perfect for pleasuring his shaft.
The 69 DD
A classic position, the essence of which is sharing, the 69 Double D provides him with the delights of boob sex while assuring female pleasure as well. Win-win!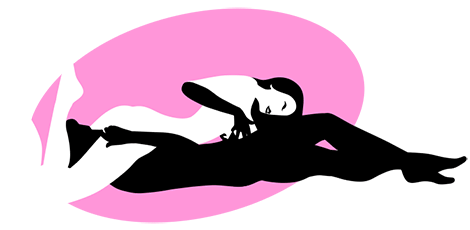 With bigger breasts, it's better if you lay down with him top. With smaller tatas, hovering over him will give more juggle room.
Enhance It
Blow(job) It Up
With your pouty mouth mere inches away from his shaft, an excellent oral "outcome" is easily attainable. To upgrade the BJ experience, slide an ergonomic oral vibe on your cheek to spur his shaft with vibrations and sensual ribs.
Nothing heats up breast play more than seductive lingerie. Add playfulness and show off your rack in any position with an enticing push-up bra.
Lace It Up
Boost His Stimulation
There are a host of ways to make that teasing and squeezing sensations even more delightful for him. Check out these BREASTacular orgasm boosters to mix and match.
Ring It On
Boost his pleasure with sweet vibrations of a cock ring. Its tight squeeze, enhanced by the seductive, playful buzz of a small bullet is an ideal uplift for his "boobilicious" slide.
Aim The P
Grab an ergonomic curvy P-spot vibe to give him a stellar P-spot massage. Easily inserted and controlled, it adds an explosive level of backdoor pleasure to his tit-humping fun.
Just The Tip
A tip-only masturbator is the perfect "breastjob" toy. Use it to pleasure the "un-boobied" tip of his penis and create TITIllating sensations that will trip his orgasm switch.
Mind Her Pleasure
Sex should be "come one, come all," and savvy sex toys ensure that her boob sex orgasm can be just as heady and mind-bending as his.
Ride To The O
A realistic dildo boasts a sturdy suction cup and lifelike veined shaft. Ride it during boob sex as you race your partner to a truly explosive mutual climax.
Hit The Clit
Pass a snug-fitting tongue-like teaser to your partner and let him fill your JUGular fun with powerful clitoral orgasms.
Put Your Finger On It
Amp your fingers up with the hardy buzz of a finger vibe. Whether you tease your nipples or caress the tip of his cock, the sensation will be off the charts.
Green Fact
Is how much her breasts become bigger during sex when she is ready for an orgasm.
Try Good, Better, Breast!
Since boobs are the star attraction here, it would be unfair to leave them unstimulated during your breast play. Dazzling nipple toys up the nipplegasm potential for her while creating a sultry view for him.
Tease The Nip
Clip tantalizing nipple tweezers on as you start your ta-ta-time. The mild pinch they impart will heighten breast sensitivity while entrancing both of you with the spectacle of fancy flower design.
Buzz The Nip
Tempting nipple clamps deliver fabulous sensitivity for her with the vibe and the heating feature, along with teasing him with vibration as he plows the voluptuous valley between her breasts.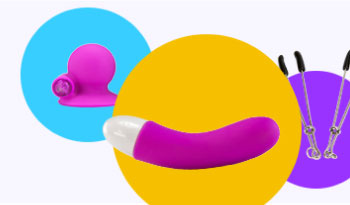 Tips To BOOBst The Experience
Lube Up
For boob sex, saliva is not enough. The titty tunnel needs proper lubrication to make things slide, glide, and come.
Put On A Show For Him
Bear in mind that boob sex is a highly visual treat. Men are aroused by what they see. Use your ta-tas and facial expressions to let him know how into it you are, and play it to the hilt!
No Tits Are Too Small
Small breasts are fantastic for breast play, too. Just push your fun-bags together as tightly as you can. No matter your cup size, he can drink in the pleasure.
Don't Forget About Yourself
Gals, get your fair share of the fun by using your uppers arms rather than your palms to press your titties together. This sets your hands free to pleasure yourself during breast play, or tease him even more!