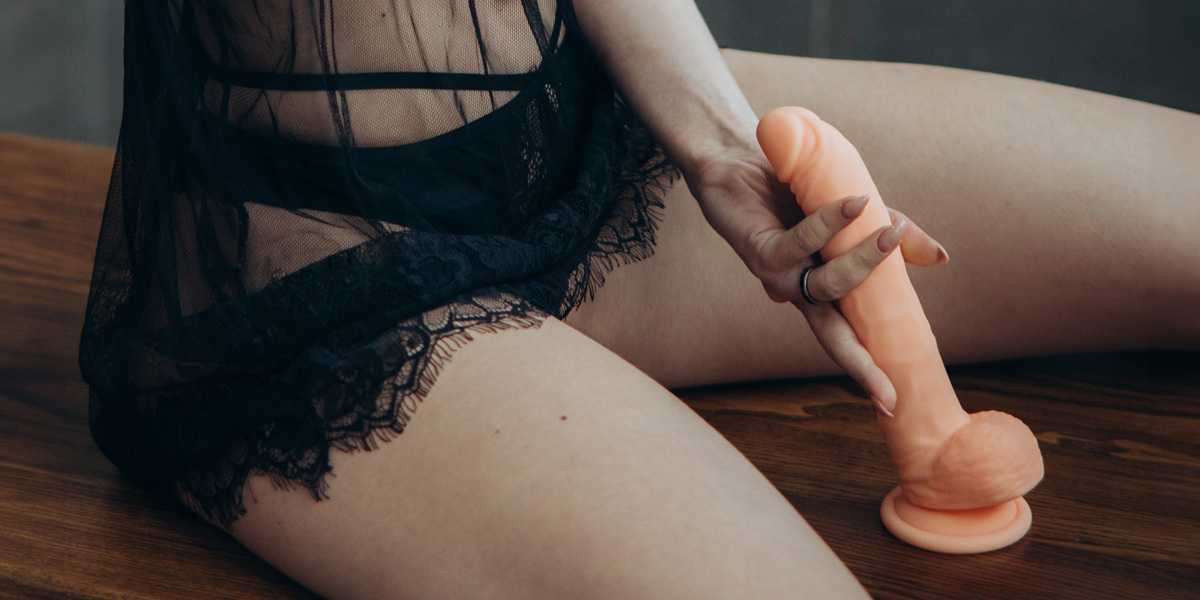 Dildos vs Vibrators: Big, Veiny Benefits of Vibrating Dildos
Let's dive into the world of vibrating dildos! Vibrating dildos, versatile and satisfying, can play a pivotal role in enhancing sexual wellness for women. This is your guide to selecting the ideal vibrating dildo that prioritizes both your desires and well-being.
Vibrator vs. Dildo: We Gotta Choose?
Before we embark on this exciting journey, let's address the question that might be buzzing in your mind - what's the difference between a vibrating dildo and a dildo? Well, it all comes down to functionality. While a dildo delivers a beautiful realistic sensation and a vibrator makes every nerve ending come alive, the vibrating dildo does both. It combines the best of both worlds by offering vibration features alongside a yummy, lifelike look.
Finding Your Perfect Match
Now that we're on what makes these pleasure-packed devices superior to any other, let's get down to business - finding your perfect match! Here are some key factors to consider when choosing the best vibrating dildo:
1. Understand Your Desires
Before embarking on your journey to select the perfect vibrating dildo, it's essential to understand your unique preferences, boundaries, and comfort levels. Think about what types of play you would want to use that toy for - that will dictate the size, the functions, etc.
2. Size Matters (But It's Not Everything)
When it comes to size, remember that everyone has their own preferences. Whether you prefer something small and discreet or crave an adventurous size is entirely up to you. Consider what feels comfortable and pleasurable for your body.
3. Material Magic
The material of your chosen toy is crucial for both safety and pleasure. Opt for body-safe materials like medical-grade silicone or non-porous metals such as stainless steel or glass. These materials are not only easy to clean but also hypoallergenic and compatible with various lubricants.
4. The Most Powerful Vibrator?
The intensity of vibrations can make or break your experience. Look for a vibrating dildo that offers adjustable speeds and patterns, so you can customize your pleasure journey. Some even come with remote controls or smartphone apps for added convenience and excitement.
5. Waterproof Wonder
For those steamy shower sessions or aquatic adventures, consider a waterproof vibrating dildo. This feature allows you to explore pleasure in the comfort of water without worrying about damaging your toy.
6. Budget-Friendly Options
Quality doesn't always have to break the bank! There are plenty of affordable options available that deliver exceptional pleasure without compromising on safety or durability. Do some research, read reviews, and find the perfect balance between price and quality.
So What Are You Waiting For?
Choosing the best vibrating dildo is all about embracing your desires, exploring new sensations, and prioritizing your sexual wellness. Remember to trust your instincts, experiment with different features, and, most importantly - have fun. Whether you're seeking solo satisfaction or adding extra spice to partner play, a well-chosen vibrating dildo can be an empowering tool for pleasure exploration in any relationship situation. So go ahead, indulge yourself in this exciting world of possibilities - you deserve it!