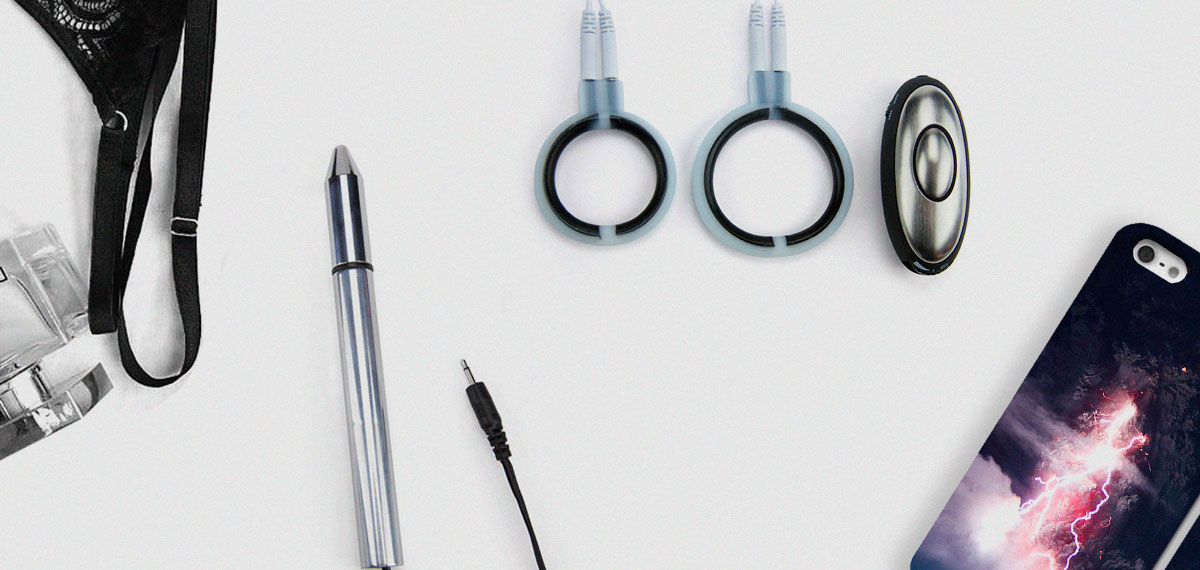 How To Play With The Best E-stim Sex Toys
Feathers and floggers tickle, dildos push your buttons, vibrators add a thrilling buzz to the sex play, but E-stim is a total game-changer. E-stim "electrifies" your erotic experiences, making the pleasure - and sometimes even the pain - shockingly good! Whether you're a sex toy connoisseur or E-stim is still in your sexual bucket list, our guide to electro-stimulation covers all the basics so that you can enjoy the unique sensations of electro-play.
1

How To Enjoy
E-Stim The Right Way?
Hydrate and moisturize. The sensations that electro-play delivers vary from person to person. Your skin state is one of the most focal factors that will determine how much pleasure you'll get. So hydrate it, hydrate the ish out of it! Water plays a significant role in conducting electricity through your body. Make sure you have plenty to drink and use water-based lube to ensure the best contact between your skin and the electrodes.
Stay aware of conductivity. The intensity of sensations also highly depends on the material your E-stim sex toy is made of. Devices made of materials with low conduction, like fabric or silicone, are perfect for baby steps in E-play. Some people compare the sensation with the fluttering of little butterflies against the skin - the loveliest noob stuff. E-stim sex toys made of conductive materials like steel, for example, provide profound muscle contractions teasing your nerve endings on the deepest levels.
Choose stimulation type. The realm of E-stim sex toys is huge, but the two main groups are dedicated to either outer or inner simulation. Each group has its perks and provides different sensation levels. E-stim toys for external stimulation are 100% non-invasive, while internal options include thrusting, and overall provide a spur that's way more intense.
When using an electro-toy internally, always test it beforehand in the crux of your elbow to make sure the mode of stimulation feels alright.
Use it for Kegels. Electro-stim is one of the most effective methods for keeping those Kegel muscles toned. Stronger climaxes, better intimate health - Kegels will do that for you, especially the electric ones. E-stim eggs or plugs are fantastic for pelvic floor exercising, both for the ladies and the gents. The electrical impulses make your muscles contract involuntarily, therefore they get toned while you can melt into the couch.
Prepare your play. Before you lube up and electrify it, prepare all the toys and details while your hands are dry. Lay it all out, connect the wires of the toy to the controller - it wouldn't be really convenient when your hands are all slippery.
2

Are There
E-stim Toys For Gals and Guys?
There are no boundaries for electro-stimulation toys. There are some obvious exclusions like the cock rings, but the majority of E-stim sex toys are equally enjoyable by men as well as by women and can make superb add-ons to couples' play.
3

What Are The Best Electro-Stim Materials?
Fabric
Delivering the smoothest sensations, E-stim toys made of fabric and leather are not designed for penetration. These materials are best in sensual, tactile teasing. Beginner-friendly, providing a proper level of exciting stimulation, these toys are a perfect investment for any noob.
ePlay penis bands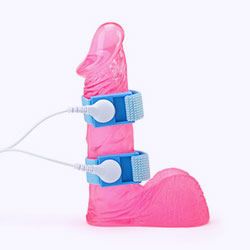 Silicone
More rigid than the fabric but not as demanding as steel, silicone E-stim toys are a great middle-ground between the two. The tingling sensations provided by silicone E-stim devices are more pronounced than those of fabric toys, but even the highest settings can barely qualify as intense. This makes them perfect for preliminary experimenting with E-stim penetration when you're not quite ready for something as bangin' as a metal probe.
Elektra plus vibrating egg
Elektra plus vibrating egg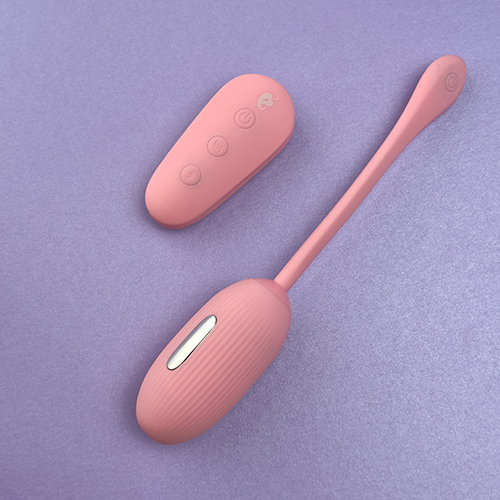 Steel
Supreme for deep and intense pleasure, steel toys conduct the most powerful electrical currents. They're also much more weighty than other toys, delivering intense pressure to the body's most sensitive spots. It is hard to overestimate the potential of steel E-stim toys when it comes to BDSM scenarios, where the tantalizing pleasure/pain switch is often the key element. But we know that with great power comes great responsibility - so the steel-made electro-toys are more suitable for connoisseurs rather than beginners.
ePlay anal hook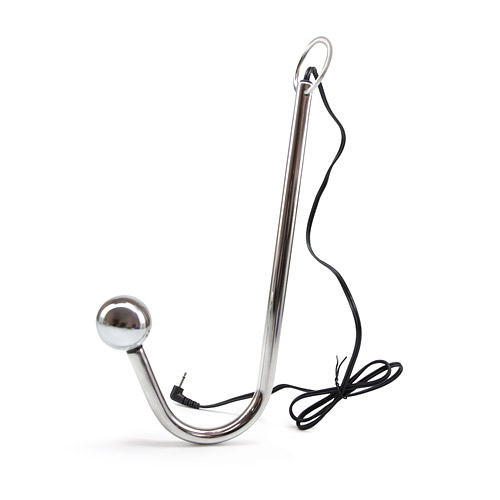 4

How To Pick A Good Controller For E-stim Play?
From the scintillating start to the fabulous finish, every process of E-stim play begins and ends with a controller. A host of amazing attachments can be connected to this device (via wires), which powers the electrical impulses and regulates their intensity and patterns. The controller is universal for the majority of the E-stim sex toys.
ePlay electro-stim controller
ePlay electro-stim controller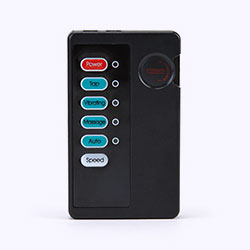 5

What E-Toys Are Best For Outer Stimulation?
Pads
The simplest and the most user-friendly electro-stim toys, pads are essentially sticky electrodes that were originally purposed for medical use and then adapted to pleasure play. Primarily, the pads are designed to reduce pain, stimulate the nerve endings, and contract muscles to relax them. The sexual pleasure of the E-stim pads builds up slowly, so give it time and bask in its tenderness. Pads are also easily adjustable and can be applied to any body part, so there's your stepping stone to exploring the pleasures of electrosex.
Nipple Toys
Women are the target audience for the e-stim nipple toys because electro breast play is considered safer for them thanks to the additional muscle layer between the skin and the heart. However, men with no heart conditions and/or big chest muscles can enjoy the heck out of the electrified nipple play. While traditional clamps work by restricting blood flow, E-stim clamps tease the nipples with currents, making them extremely erect and sensitive. And, since E-stim clamps send electric impulses straight to the nipple, the sensations they deliver are much more intense than those of vibrating nipple clamps, for example.
Love Rings
Worn by men, but meant to please both partners, electro-stim penis rings are a serious step up from traditional vibrating bands. A smaller ring is placed over the penis shaft, while a larger one goes around the scrotum. When powered on, e-stim love rings emit tingling currents that cause muscles to contract and ensure long-lasting hard-ons.
Gloves
The ultimate beginner-friendly electro-stim toy, electro gloves are designed for massage and sensual touching enhanced by delicate electric impulses. The wearer doesn't feel the current, but the receiver experiences a soothing tingling sensation wherever the gloves come in contact with their skin.
6

What E-Toys Are Best For Inner Stimulation?
Probes
Well-suited for women and men alike, the electro wand gives users an experience of tingling or sensuous, erotic pulsing, as blood is drawn to sensitive target areas, heightening arousal and sensitivity. Men can successfully use E-stim probes as Kegel exercisers. Thanks to the beaded shape, it's double stimulation!
Eggs
E-stim eggs are a real treat for women. They're a great option for toning Kegels while enhancing the intensity of the contractions with electrical currents. Eggs are also small and discreet, which makes them an excellent choice for people who'd love to use their toys over longer periods of time, experiencing that famous erotic roller-coaster ride electro stimulation is known for.
Backdoor Toys
Producing a tinglingly teasing feeling, anal electro-toys are top of their game, beating all other booty toys on the sensation field. Anal E-stim toys typically feature a tapered end for safety, and may also have a bulb or a special curve to target the P-spot. The electric current initiates contractions of the anal muscles, which, in turn, intensifies arousal and imparts an exhilarating feeling of tightness and fullness.
Strap-ons
The #1 toy for power-play and gender-bending scenarios, electro-stim strap-ons add another layer of awesome to any sex adventure. Employed just as a traditional dildo, the E-stim strap-on amps up your fun with electric currents in varying degrees of power - which can come in handy if a session turns kinky and someone needs a little "punishment." Electro strap-ons also provide multiple patterns of E-stimulation, ensuring a whole new range of sensations that balance on that deliciously erotic line between pleasure and pain.
Urethral Sounds
Definitely a toy for aficionados, the E-stim urethral sound is designed to be inserted into the urethra and stay there for the span of time the session might take. Electric impulses sent by the slim wand cause thrilling contractions in the penis shaft, prolonging the state of arousal and postponing the orgasm. Electro urethral sounds not only help men maintain erections longer but also allow for mastering the art of "edging" - a technique that keeps men on the verge of coming for as long as possible before erupting real big.