What is BDSM?
So, What Is BDSM?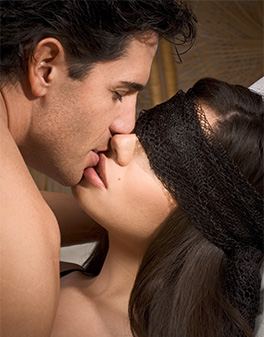 BDSM (aka Sexual Magic, Power Exchange, S&M, Sexual Surrender, Kinky Sex, Fetish): is a ubiquitous acronym for Bondage and Discipline, Domination and Submission, and Sado-Masochism (S&M).
Commonly, BDSM is categorized as a fetish, which means an obsession with specific objects or activities. There are many inanimate objects linked with BDSM — whips, handcuffs, leather, latex and many more. However, those will cause an erotic response even when taken out of the BDSM realm.
That is why BDSM stands outside the majority. Complex, beautiful and vibrant, the concept of BDSM lays in many things, not only items or steps. Want to know what BDSM is? You have to experience it because it's not simply a practice — it's a lifestyle.
As a beginner, to fully understand what BDSM is all about, it's important to know that it's not considered super fetishy or "kinky." It's just another mean of erotic expression. Want to explore the full potential of your sexuality, but feel alienated and sort of coming on a "darker" side? Give BDSM a chance. You'll be surprised at how friendly and welcoming the BDSM community is toward BDSM beginners.