Insanely Hot Rough Sex Moves You Need To Try
Want to let those pent-up fantasies out and embrace your wild side? In this guide, you will explore how to have rough sex, mixing the hottest rough sex moves with revved-up sex toys. We guarantee you the raunchy SEXplosion that's anything but vanilla!
What is rough sex?
Quick, hard penetration. Thrusts so forceful they shake you to the core. Hot, dirty talk punctuated by tantalizing, burning blows of the hand. These moves implying intense stimulation and rough behavior from both partners toward each other are the hallmarks of rough sex.
While rough sex and BDSM may both incorporate elements of spanking and restraint, they are different sexual practices. BDSM arousal is based on power exchange, in which one partner is dominant and the other submissive. In rough sex, no one has an assertive top or bottom role. However, for both BDSM and rough sex trust and consent are mandatory.
find rough sex very exciting.
Source: dating site OkCupid
Why do people like rough sex?
Rough sex fueled by the unbridled desires of both partners is one of the most popular sexual fantasies. What can be sexier than knowing that your partner wants you so bad that he or she just cannot hold back the passion, and rough sex gives us that. If you're ready to discover which rough sex moves will help you combine brute force and unrestricted passion in the most orgasmic way, read on.
Making Rough Sex Unforgettable
Break The Barrier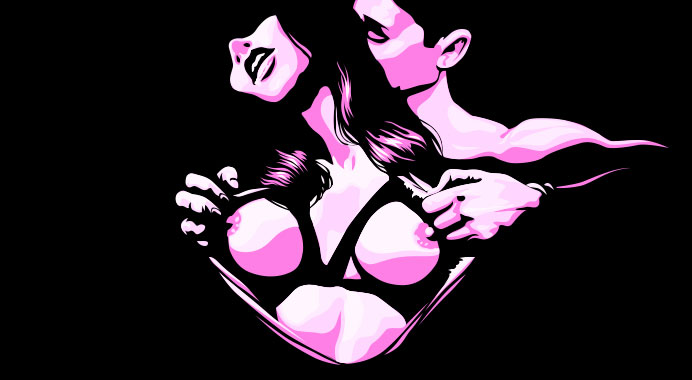 The act of ripping your partner's clothing off demonstrates desire so wild and passion so strong, they're impossible to control. Since there's a good chance garments will be damaged in the process, we suggest wearing something that you won't miss. Inexpensive lingerie is perfect to achieve a sexy look without sacrificing high-end underthings.
EdenFantasys recommends
Never rip your partner's clothes off without first discussing your plans to make sure they're not wearing something that can't be replaced.
Open access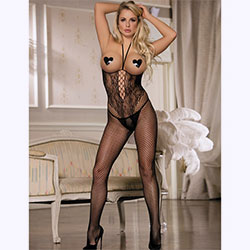 Mesh men's g-string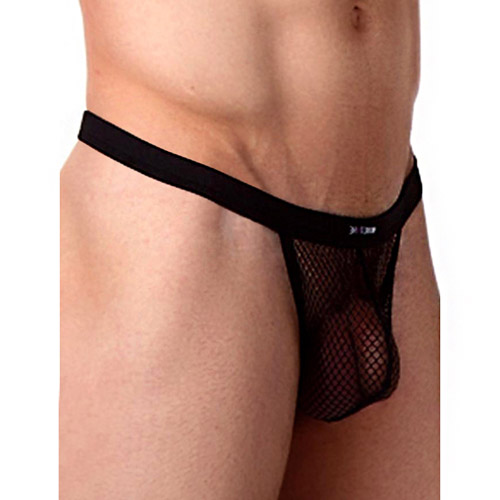 Hold'em Still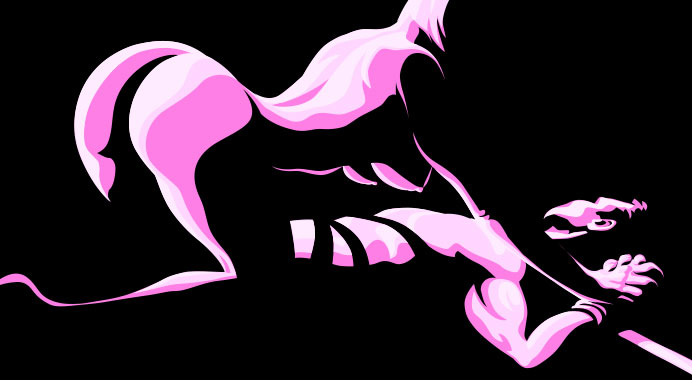 Hand restriction is one of the win-win solutions on how to be rough during sex for adding some sexy energy to your game. For a gentle introduction to the rough play, try missionary style with the partner on top holding the bottom partner's hands firmly above their head. A safe and exciting upgrade of this scenario is to use soft, adjustable restraints. Easy to put and remove, they're ideal for spontaneous rough play.
EdenFantasys recommends
Restrain the wrists together in front of the body, leaving enough room to slip a finger inside the cuff to avoid cutting off circulation.
Pink fantasy soft cuffs
Rough Touch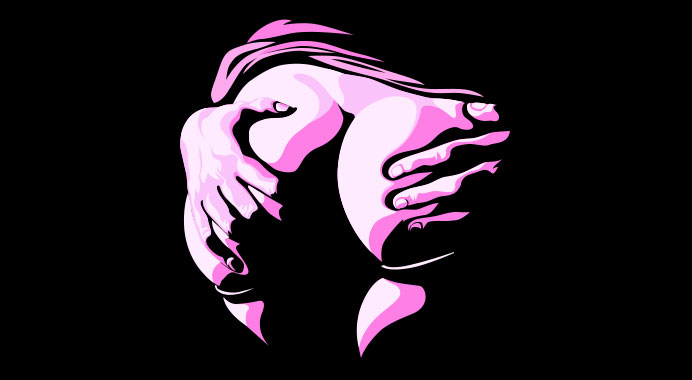 Spanking is the go-to rough sex maneuver. Using hands or a paddle to slap the bottom increases blood flow to the area adjacent to genitals, which in turn leads to a higher level of stimulation and arousal. By playing rough with your partner's butt, you are starting a bilateral sexual dialog, so be ready to be on the receiving end, should your partner decide to turn the tables and spank you right back. To take your play to the next level, try spanking with a paddle made of thick leather - it sweetly stings and burns the bum, while delivering exciting whip-like sounds as you smack.
EdenFantasys recommends
Even though spanking is a relatively safe pastime, the "spankee" can position their hands over his/her genitals to simultaneously protect and stimulate the area.
Eden leather paddle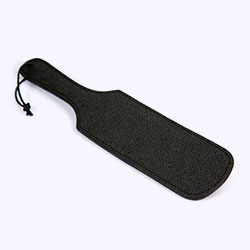 Extra Sweet Thrusts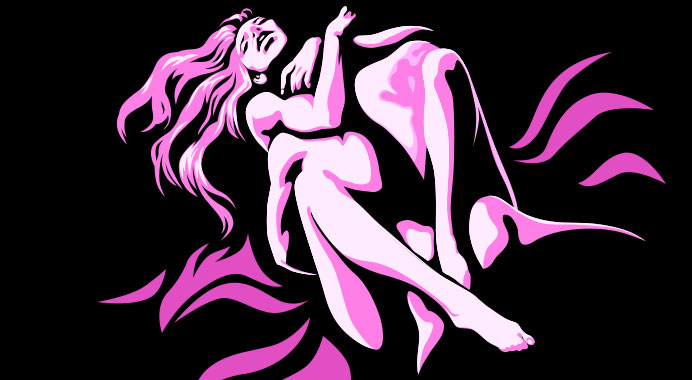 Deep thrusting can be extremely pleasurable for both parties, this is why people like rough sex. For a woman, deep penetration delivers a fabulous G-spot spur, as well as active clit grinding. A man can immerse his entire shaft for max pleasure if he penetrates, or can get his P-spot effectively massaged if he is being penetrated. In either scenario, adding powerful vibrations of a cock ring will amp up orgasmic effectiveness to deliver a 10 out of 10 every time. To vary the intensity of every hard thrust pick a cock ring and enjoy your rough session without pausing.
EdenFantasys recommends
For hard thrusting with toys, softer options made of silicone and TPR are the safest choice.
The Bacch-ANAL-ia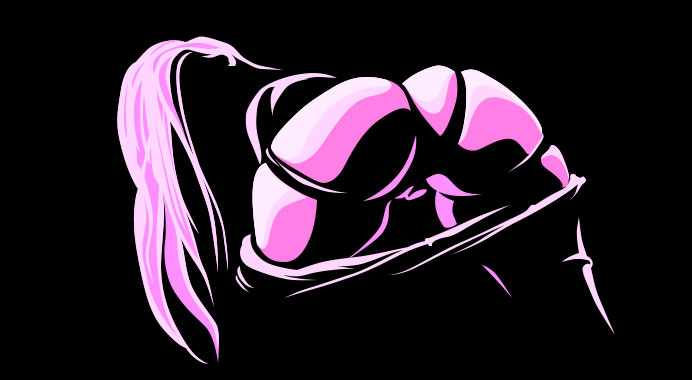 In the context of rough sex, butt play opens the back door to a new world of pleasure. Anal adventuring, when jazzed-up with spitting and ass slapping, is one of the most arousing ways to become more open about your sexuality and express your naughty, playful nature. At least, this is what rough sex is needed for! To prepare the booty for big anal quickly and safely, train the sphincter with gradually-sized conical butt plugs for easy insertion.
EdenFantasys recommends
The anus has no natural lubrication! Be sure to use a specially formulated anal lube that has a thicker consistency to ensure a safe, pleasurable experience.
Booty explorer silicone set
Booty explorer silicone set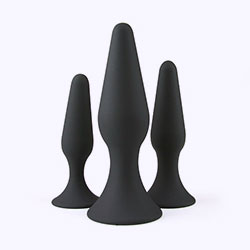 The Full Load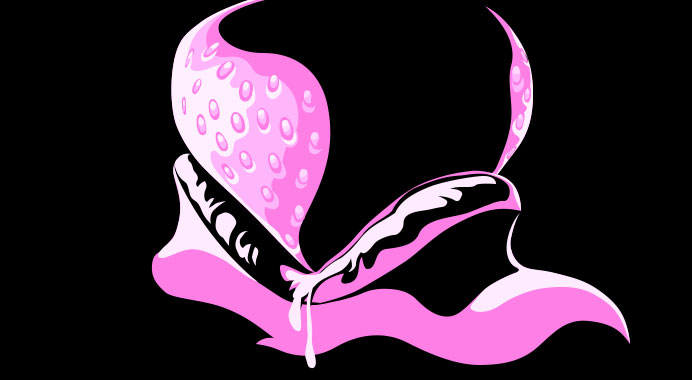 A long, wide and thick shaft delivers overwhelming physical pleasure, as well as an immense psychological sense of satisfaction, creating pressure on nerve endings connected to both the clitoris and the prostate. While the average penis has a girth of 4.59 inches, as any size queen or king knows, you can enjoy that "fully stuffed" feeling with the use of oversized toys. To achieve that deeply satisfying sensation of being filled to capacity - while simultaneously stretching yourself to take on even more - a dildo with a massive girth and length is a sure bet.
EdenFantasys recommends
The body takes time to adjust to large-size toys, so when you're just starting out, use positions that let you spread your legs and relax. Begin with slow thrusts and shallow penetration, gradually increasing the tempo and depth, and again, don't forget the lube!
Emperor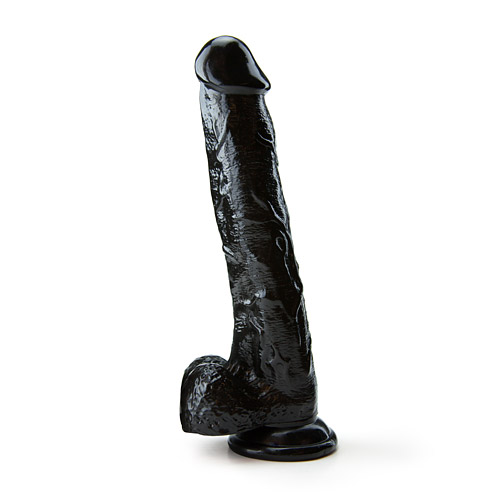 The Adrenaline Euphoria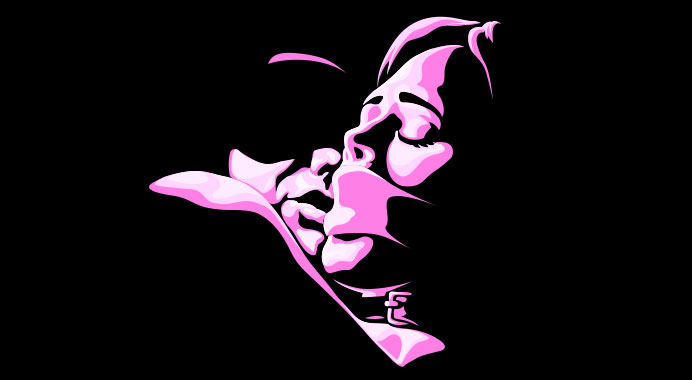 Rough sex, when combined with powerful vibrations, "shocks" the nervous system, causing a surge of adrenaline and endorphins. As the nerve-fired tension builds, every fiber of your being comes alive, until, finally, you find yourself convulsing in mind-blowing, multiple orgasms that leave you in a state of incredible bliss and total satisfaction.
EdenFantasys recommends
After a climax, erogenous zones can be hypersensitive. Even a little touching can be painful. Listen to your body. Continue stimulation only when you're ready. After a short recovery time, you'll be able to move on to more orgasmic delights.
Rechargeable Hitachi style wand
Rechargeable Hitachi style wand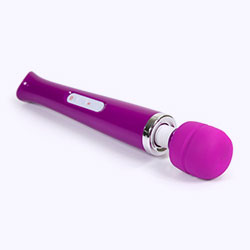 Safety Tips
Communicate. Communicate. Rough sex is a cocktail of pleasure and pain, so be completely sure that you and your partner are both on the same page when it comes to mutual expectations. Seeking the most pleasurable way on how to be rough during sex, thoroughly discuss one another's limits and desires before you engage in any rough sex acts.
Use A Safe Word. Use A Safe Word. Choose a word that will be a signal to stop and always respect it. And, as safe words are useless when the mouth is otherwise engaged, it's a good idea to come up with a safe gesture as well.
Be Prepared. Be Prepared. Improvising in the moment with unsuitable objects that may cause physical or emotional trauma is a no-no. Get your gear together before you begin. Don't forget about lube - it will keep intercourse pleasurable and reduce the risk of friction-related skin injuries that can result from deep, hard, prolonged thrusting.