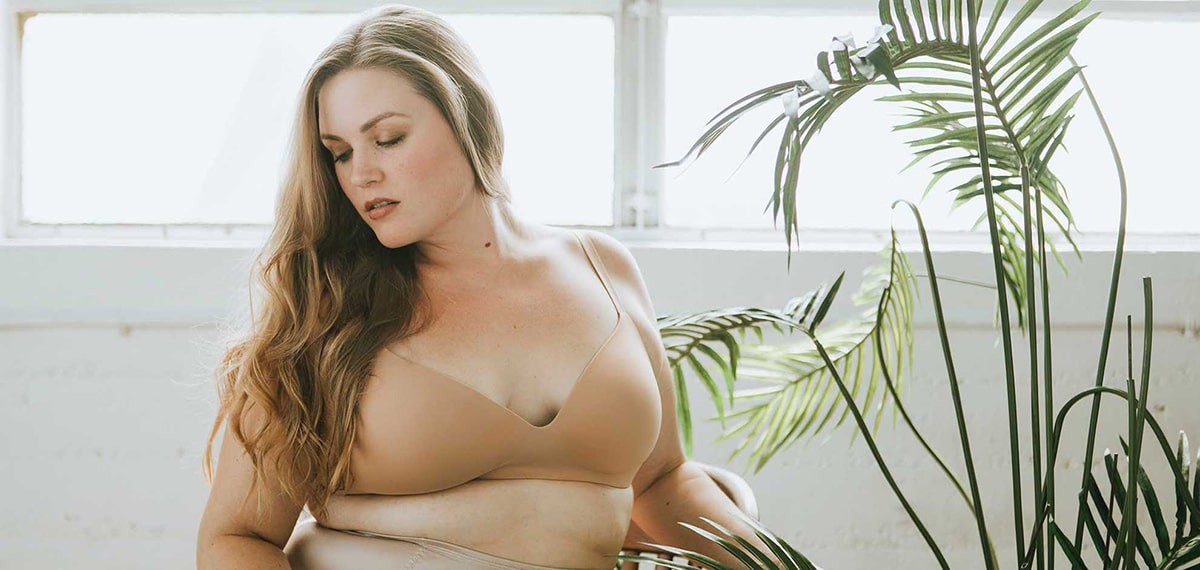 Plus-Size Sex Guide: Tips From A Big Girl
As a plus-size woman who adores sex and has a lot of it, I know that "big" sex promises big pleasure. Weight can surely affect how you make love. If you're a queen-size girl like me, you know what I mean. My high sex drive and natural curiosity pushed me to experiment a lot, and now it's my turn to share my knowledge with you queens.
In this guide, I will teach you the most comfortable and orgasm-inducing plus-size sex positions. I'll also share some smart tips that helped me enjoy sex effortlessly and with a big PLUMP bang.
I've never really had any self-image issues, though I know that my curves are impacting my life - predominantly my sex life. My size has never impacted the number of orgasms I have, but girl, let's be frank - it's not easy. Try feeling the butterflies in your stomach when you're having trouble breathing.
That is why my number one rule for great plus-size sex is to make it as comfortable as you can. If you cannot relax, you cannot get that coveted afterglow. They say that plus size sex has many restrictions. There is actually just one - refrain from doing anything uncomfortable. I think this is true of anyone of any size. If it makes you short of breath, tires your muscles, or distracts you - it's gotta go. That's why I love smart sex positions and some helpful sex furniture that makes even the trickiest angles a breeze.
Great plus-size sex shouldn't be a compromise between pleasure and comfort.
Greatest Plus Size Sex Positions For XXL Orgasms
Doggy On The Sofa
One of the toughest issues of queen-size sex is shallow penetration since the curves tend to take up some of your partner's penis length. A classic Doggy Style position upgraded by a sofa solves it. Stand on your knees, bend over a couch, and let it carry part of your weight. You can use your hands to spread out your peachy buttocks, leaving yourself more exposed to deeper thrusting. There's a solid chance of a thorough G-spot massage or even an A-spot reach.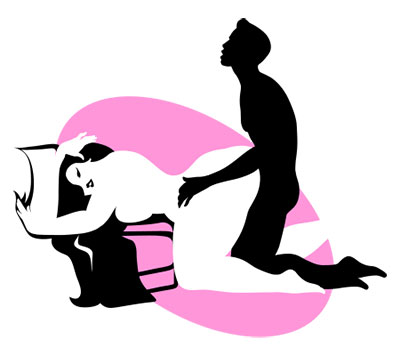 Size your partner up with a penis extender. It will add some inches to his shaft for down-reaching penetration, while a sensual texture will give an extra kick to your G-spot.
Zero Gravity Orgasms
Sex positions like Standing or Lap Dance are effing hot, but it can be hard to hold the temp for long in such an uptight angle. By using a sex swing, you can get the job done. The sling will take some of your weight and allow your partner to thrust without fuss and strain. Your partner's hands will be left free to caress your beautiful curves while you enjoy a delightful feeling of weightlessness during lovemaking.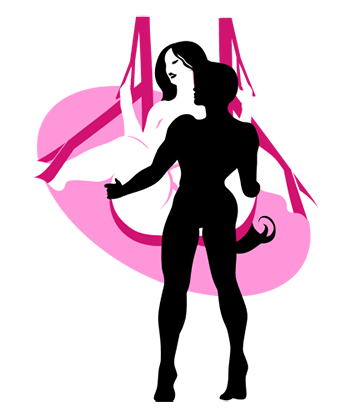 Enhance classic positions and experiment with new ones with a door swing. Being super easy to leverage, it holds a proper amount of weight and supports your legs so that you can stay relaxed and fully focused on blissful swinging.
Queen Size Spread Eagle
Spread Eagle sex position will become your favorite if you love deep, sensual thrusts combined with intense clit spur. This position allows you to relish the process with zero effort while your partner can boost your pleasure, massaging your clit and breasts with their hands. Putting some pillows under your pelvis will make the angle even more orgasmic. Just a few minutes in this plus-size sex position, and you will find it hard to hold your moans.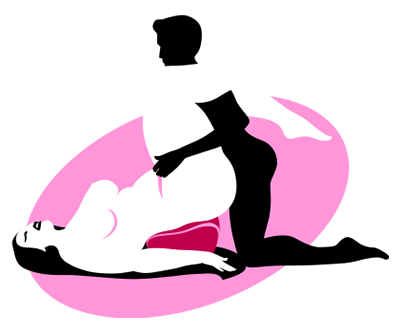 One more secret - a vibrating cock ring shoots this position through the roof. With your legs far apart and some heavy, sweaty pounding unfolding, the ring will keep your clit teased and his boner throbbing. Keep in mind that enlarged clit attachments work better - they have larger surfaces to hit your love button, doling out a delicious buzz for a stronger climax.
Even with comfy stands and clever use of furniture, you will get tired. Have a breather, caress each other and dive back again.
Tips On How To Make Plus Size Sex Better
Support You Can Always Bet On
Position support is a real game-changer in plus-size sex. Give it a go, and you won't regret it. Sex furniture, like pillows and position stools, supports you and makes any position a breeze. Position pillows will "save" you, whether you want to prop up your thighs for easier thrusting, reduce the strain on the back, or set the right angle for penetration. Position stools take the tension from your legs and hips, making your body weightless during even the most vigorous riding.
Lubricate It Well
Lubrication is the key to better sex for everyone, but in plus-size sex, my formula is "plus-size = plus-lubrication." When there is a tunnel of curves leading to your va-jay-jay and you're not wet enough, it can be hard to enter. If you lubricate it all well, the deed will be done as smoothly as possible. Apply water-based lube to your outer hot spots and his shaft, and enjoy a sleek glide from the start of the play to its orgasmic finish.
Don't Focus On Penetration
Who said that sex has to include penetration? Not me. Many luscious, non-penetrative techniques can lead you both to a grand finale. Read this guide to non-penetrative sex to find more thrilling options for your queen-size sex. For example, sometimes an oral sex session can be even more satisfying than thrusting - provided it's buzzed up, of course. Face-sitting turns into star gazing once you add an oral sex enhancer into the mix. It truly makes you feel like a queen.
Flaunt Yourself
Nothing lights up your passion like the right self-image. Looking sexy, owning your curves, understanding how desirable you are - oh, hot mama! When you have the chance to flaunt your voluptuous curves - do it! Wearing a seductive set of lingerie will tease your SO's imagination, add structure and frills to your silhouette, and make you feel like a true queen in your bedroom.