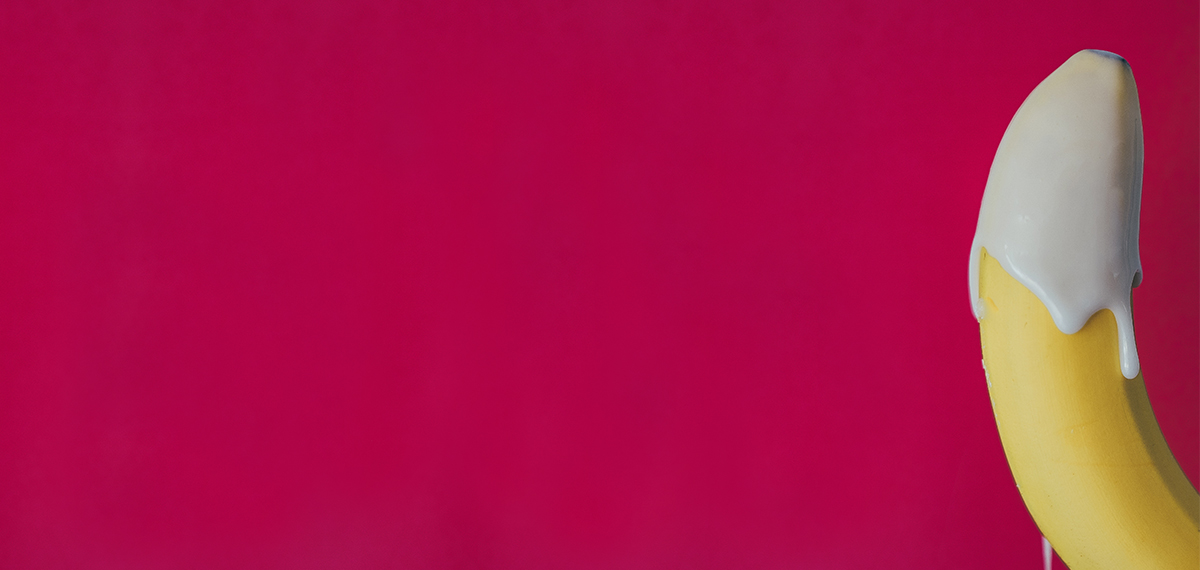 How To Choose Best Sex Toys To Practice Oral Sex Skills
Of course, it's fun to train together, but if you are looking to impress your partner with your licking and sucking skills before going down on them, we've got you. Mega realistic sex toys will help you master the art of oralicious delights - with all the folds and curves, they hardly differ from the real thing but can withstand any surprise bites and other no-nos of oral.
That is how long we recommend to practice oral sex on toys if you are a beginner.
5

What Else Oral Sex Practice Toys Are Good In?
One toy can serve in different ways - you can use it not only for oral exercises but also for your own self-indulgence! If you want a penis sleeve that can go from oral play to penis use, look for something that works well for both of those things. For example, look for lifelikeness and some cool features to top that realistic feel.
If you want a dildo that will work for mind-blowing practice and some toe-curling thrusting moves, you better choose one that is equipped with roaring vibration. The realistic shape will work for your oral training - and once you're done, you can turn on the vibration and do some other type of training. If you know what we mean.
6

How To Do The Actual Oral Sex Practicing?
Once you have that toy in your hands, it's time to do the practicing itself. If you're just trying to indulge in a fantasy, growing your skillset doesn't matter - just enjoy yourself! If you're trying to improve your skillset, however, we have some suggestions:
Practice On The "Pussy"
While the most nerve endings are focused on her C, G-spot, and vaginal entering, the entire pussy is sensitive to the caresses. This also means that your exact technique will really vary from partner to partner. Some women will prefer strong suction on the clit while others may prefer internal pleasure with some light sensation on the clit. So vary and try different styles, play with intensity and pressure unless you already know what your partner's preferences are.
Vibrating pussy in a plastic case
Vibrating pussy in a plastic case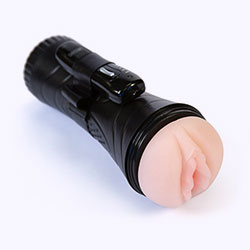 The biggest thing you can practice is your tongue endurance. Vaginal oral sex, especially with pressure from the tongue, can quickly become very tiring on the tongue. Most of us don't ask our tongues to do anything like this on a regular basis! For this reason, using your sex toy to practice cunnilingus should focus on training endurance.
Start with fifteen-minute sessions and continue to extend that time as you continue to train. Practice using firm pressure on the clitoris with occasional, firm dips into the vaginal canal. Consider using flavored lube to make this process more comfortable.
JO H2O flavored lubricant
JO H2O flavored lubricant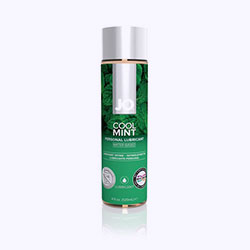 The tongue is a muscle, too. If you wanna become a skillful and tireless lover, exercise it!
Practice On The "Willy"
We're looking to train a few specific things here. First, you'll want to practice literally sucking on the dildo while it's in the mouth. This suction can be very pleasurable to a lot of penis owners - but it's also very taxing on the mouth muscles. Building up your oral endurance for suction can go a long way to getting better at blowjobs - even if you never plan to take anything to the back of the throat.
Player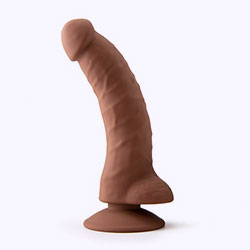 If getting over a gag reflex or deep throating is also on your gameplan, you can take this time to use the dildo to gradually push towards the back of the throat. This will likely be a process that takes quite-a-few practice sessions. Only expect to make gradual progress. Pushing yourself to the point of throwing up isn't pleasant - try to quit your practice session before that happens.
Give your body time to slowly get used to the sensation. This may not happen in one session.
Practice On The "Booty"
Similar to the vaginal practice, the most important part of the rimming practice is your tongue strength. As every rimming recipient will prefer different strokes and sensations, focus on endurance.
Practice licking the anal area of your sex toy over and over - with varying levels of pressure. Keep some water nearby or a water-based lube because the toy's material might be more irritating to your tongue than human skin would be.
JO H2O lubricant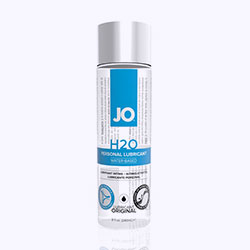 7

Oral Sex Practice With Sex Toys Is Fun
As you can see, picking out a sex toy to practice your oral sex skills isn't difficult; it just requires selecting the right sex toy for your needs. Focus on how the toy will taste, what oral skills you're hoping to practice, and finding a beautiful toy that appeals to you mentally and physically. Once you do that, you'll have a sex toy that's perfect for oral sex practice - and perfect for anything else your creative mind comes up with!