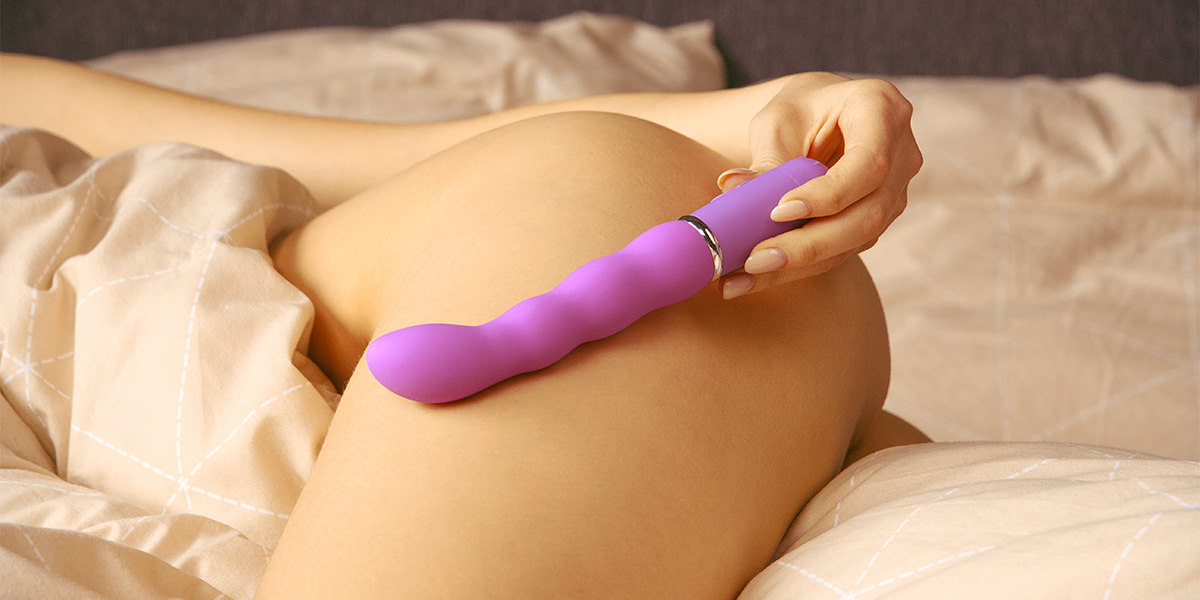 How To Choose The Best G-spot Vibrators For Goddess-Worthy Pleasure
Exploring one's sensuality and intimacy is a deeply fulfilling journey, and any G-spot owner is in for an amazing ride. When it comes to self-discovery and pleasure, G-spot vibrators are the top-tier moan-makers that can contribute to sensations so intense no lover could even dream of delivering them. Let's explore how to choose the best G-spot vibrator that suits your dirty mind and hungry body.
Understanding the G-Spot
Half a myth, half a legend, but totally real and 100% reachable, the G-spot is an erogenous area located on the front wall of the vagina, about 1-2 inches in. This little bundle of nerves is known to produce orgasms more intense than tsunamis. However, it's capricious - it must be pressed, massaged, and targeted a certain way. Many - other toys, fingers, penises - hath failed, but that's when the G-spot vibrators step in.
Things to Consider When Choosing a G-spot Vibrator
Listen to your gut, but also consider doing some scout work on your body - make sure you locate the spot, how deep and how wide it is. Then begin choosing your perfect orgasm weapon.
Size and Shape
G-spot vibrators are a feast for anyone, offering countless sizes. Some are adorable slim and little, probably best for first-time adventures. Others are chubby and some are dangerously long - these big boys target not just the G-spot but every nerve ending inside you.
The curve is, however, universal - it's the secret shape that hits the G-spot every time, thus making sure you get a luxuriously sensual experience.
Juicy Looks
Needless to say, you need to choose a fully safe material - but it's also a good idea to look at the material's properties. Some feature skin-like characteristics. and there are G-spot vibrato models that are 100% realistic. And still, incredibly superior to the originals they are molded from - obviously.
Vibration Patterns and Intensity
Another G-spot targeting secret weapon is vibrations. The countless modes and intensities help tailor your experience to your specific desires. Some people prefer gentle, teasing vibrations, while others enjoy core-shattering bizzing.
Amazing Features
Unlike rabbits, G-spot vibrators rarely have any bells and whistles being created laconic and purposeful. There are, however, some instances with incredible functions - finger-like stimulation, come-hither motion of the shaft, even e-impulses, aimed exactly at your sweet spot.
Rechargeable vs. Battery-Powered
Rechargeable G-spot vibrators are eco-friendly and cost-effective in the long run. Battery-powered options do not take recharging time and can be more powerful than their counterparts.
Waterproofness
If you enjoy bath or shower play, a waterproof G-spot vibrator can be an excellent choice. There are even options with a suction cup, meaning you can ride it or stick it to any wall and savor angled stimulation.
Quiet Operation
For discreet pleasure, look for a vibrator with a quiet motor. Quieter models can be more relaxing and less distracting during intimate moments - especially if you are playing with your lover.
Reviews
Read reviews and consider models that are described as multi-functional or fitting different body types. Also, pay attention to how reviewers describe vibration patterns, if they range them as overwhelming, and where on the toy they place them. Our reviews have a vibration map to help crack this.
Using Your G-spot Vibrator
Once you've selected the G-spot vibrator that best aligns with your wishes, explore its features and functions. Start with clean hands and ALWAYS use a water-based lubricant to have the smoothest experience. Experiment with different vibration patterns and intensity levels, starting on low and working your way up, arousing the G-spot. Maybe invite your partner to play - because G-spot digging can let them learn more about your body and finally learn how to give your squirting orgasms.
Conclusion
Choosing the best G-spot vibrator is a personal journey - and a fun one at that. When shopping, prioritize your comfort, safety, and satisfaction. Remember - your G-spot orgasm is just as beautiful and wonderful as your process of getting to it.