Oral Sex Positions For Her "Cunning" Pleasure
Whether you're on the giving or receiving end, for a fabulous foreplay or as a part of the main event, great oral skill is essential for truly fantastic sex. Here are our top five oral sex positions that maximize female pleasure.
The Sexy Shell
Ideal for a warm-up as well as for taking her over the top, this position puts the clit center stage. The Sexy Shell can also open an orgasmic trail to the G-spot, turning oral sex into a gateway for stunningly explosive blended orgasms. Combine both orgasmic purposes - while "shelling" her clit with your tongue, aim for her G-spot with the savvy curve of an ergonomic G-spot vibrator.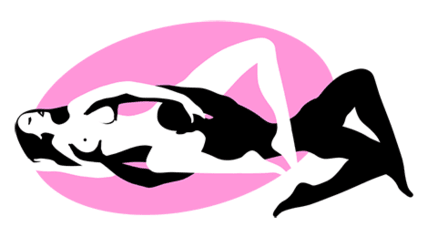 Doggy Goes Oral
Combine exciting C-spot stimulation with some bodacious backdoor play using sex toys or tongue. This oral sex version of the classic Doggy is exceptionally sensual and explicit, displaying her to the fullest for the most thorough spur. If you want her sensations to quickly outgrow into a body-shaking explosion, tease her clit and vulva with your tongue, and stimulate her booty with a butt plug. To bring her the blissful arousal of authentic anilingus-like sensations, opt for a vibrating butt plug with unique features.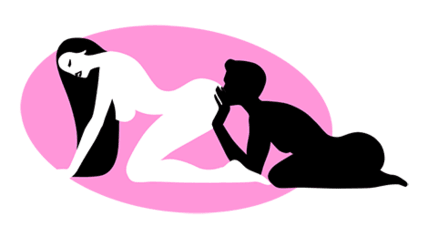 All Hail The Queen
Place your lover on the orgasmic throne, and be prepared to worship her as she takes command of her erotic powers and control over every sinful sensation. Boost the arousal with some exquisite breast play, using vibrating nipple teasers that will make her the Empress of O-Land. With their tantalizing nubs and strong, rumbling vibrations, nipple teasers send a thrilling charge directly to woman's breasts, exponentially spreading the heat of your oral session throughout the entire body.
The Deep V
If a woman struggles to get into an orgasmic state of mind during oral sex, the Deep V and the extreme exposure it provides is a great option for her. Fix the woman's legs in a V-shape, holding the thighs wide open for full access to her ruby pearl. Let your fingers do the "talking," and for a scream-inducing climax, don't forget to supercharge your touch with a buzz-alicious finger vibrator.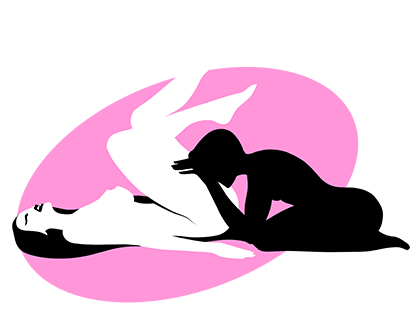 The Pleasure Goddess
This position, the essence of so many sexual fantasies, is ideal for both lovers to get a fair share of getting it on. While you are showing off your oral sex skills, your lover can go a bit 69-ish and treat you in return with her mouth or hands. To make her enjoy an incredible range of sensations, combine arousing vibrations of an oral toy with the sensual fluttering of your tongue.