Awesome Rabbit Vibrator Attachments And How They Differ
Indeed, there is no hopping over the rabbit vibrators. They are the all-time women's favorites, they are massively featured in pop culture and praised by media. However, while those revved-up thumpers are owning the market, other sexy creatures and shapes are capable of delivering a ravishing blended orgasm. The design stays classic - a girthy shaft to massage you on the inside and a perky attachment to tickle on the outside. But the exciting variety of forms and functions can make your journey through our hoppy Eden garden of pleasure exceptionally orgasmic. Go on to lure them all!
The classic vibrator attachment - the legendary rabbit - works on the whole clitoris. The ears stimulate the hood, the tip and the sides of the clit. Some rabbit vibrator styles feature a little nose that sensually spurs the labia minora for a fuller experience.
Eden wild bunny with rotating beads
Eden wild bunny with rotating beads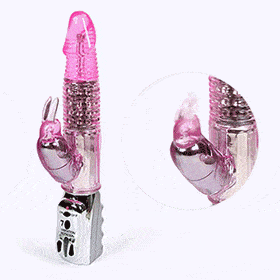 2

The Dolphin-like Attachment
They might not all look like a dolphin, but all dolphin-like vibrator attachments feature a single nodule, unlike the two rabbit attachments have. This single teaser delivers precise and intense stimulation to the tip and the hood of the clitoris for more intense sensations.
Double indulgence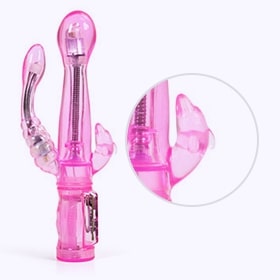 3

The Butterfly Attachment
Aside from the little antennas, similar to rabbit ears, butterfly vibrator attachments have large fluttering wings made from thin silicone. The vibration travels through the massive wings, making them tremble across the labia majora, pleasing the whole orgasmic area at the same time.
Eden thrusting butterfly vibrator
Eden thrusting butterfly vibrator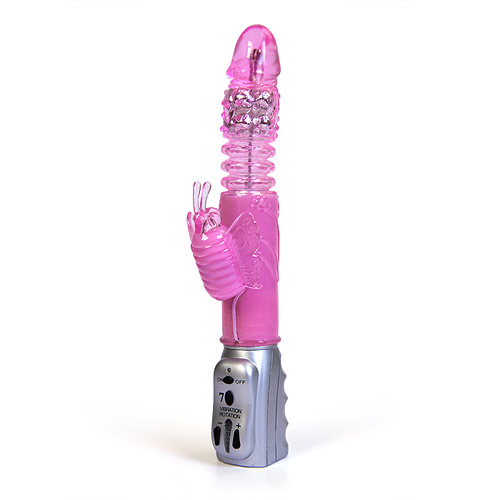 Was the year when the first rabbit vibrators came to be. They were made in Japan, and, under strict obscenity laws, the phallic shape was replaced with adorable bunny ears.