Sex Toy Certification Marks You Need To Know
Take a good hard look on those pretty boxes your toys have arrived in. Apart from fancy designs, there are many symbols that are actually certification marks, proving we're the real deal. We want you to make safe, sane and fully informed decision, so here you have a quick guide to all sex toy certification articles you might need to keep in mind.
1

Restriction Of Hazardous Substances Directive And The CE Mark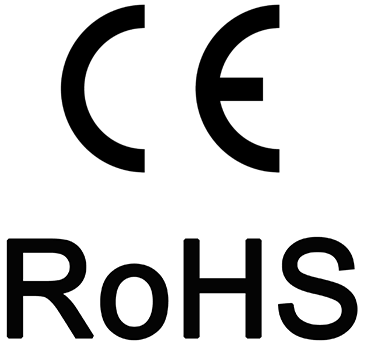 RoHS was adopted in 2003 by the EU as an initiative to solve the problem of a huge amount of toxic waste. The law bans the use of lead (Pb), mercury (Hg), cadmium (Cd), hexavalent chromium (CrVI, carcinogen), polybrominated biphenyls (PBB, toxic flame retardant) and polybrominated diphenyl ethers (PBDE, toxic flame retardant) in electrical and electronic products.
Manufacturers have to obtain RoHS certificate for every product. During the process, a certified lab will test all product parts made of "uniform material". The process is rigorous, extensive, and could take anywhere from a few weeks to months to complete.
EdenFantasys maintains such certificate for all products with the mark. It is worth noting though that RoHS is the EU regulation and is not required by law in the United States. However, it is a good practice and safe precaution to source RoHS compliant sex toys.
Despite the fact that RoHS did not require any special labeling, many manufacturers have adopted the CE Mark (the only permitted indicator) to indicate their compliance with the law.
For more information, please visit RoHS Compliance FAQ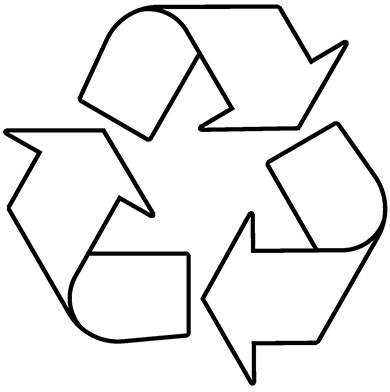 Everyone's heard about recycling, but did you know that it's a complicated and interesting process? Recycling is the process of collecting and processing materials that otherwise would be thrown away like trash, and turning them into new products. Materials to be recycled are either brought to a collection center or picked up from the curbside, then sorted, cleaned, and reprocessed into new materials bound for manufacturing.
While most glass, batteries, bulbs, and electronics can be recycled, metals and plastics can be a bit tricky. For metals, steel, aluminum, and tin can safely be thrown into your recycling bin, but to recycle plastic you might need to check with your municipality.
There are, however, general guidelines. Turn the product over and find the recycling symbol (a triangle with the number inside it). That number is the "resin identification code," or RIC. Each number represents a different type of plastic, and some numbers are easier to recycle than others. Codes 1 and 2 are widely accepted, while codes 3,6 and 7 almost never are. To be sure what you can recycle in your area, please contact your local waste management authorities.
Eden cares about the environment and has initiated its own recycling program. Instead of throwing your old toy in the trash, which guarantees that it will end up in the landfill, send it to us and get a coupon for a new one. In turn, we'll make sure that your toy is broken down responsibly and recycled.
For information on Eden Toys Recycling Program Recycling voucher Re-Vibe
Recycling voucher Re-Vibe
Recycling voucher Re-Vibe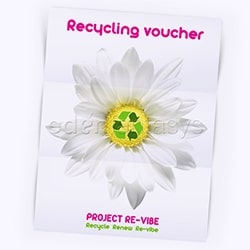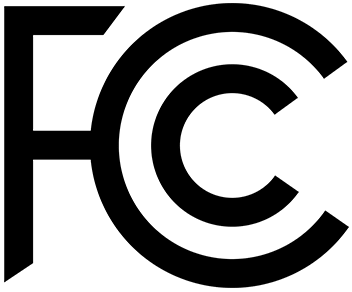 FCC Mark is a certification mark used on electronic products manufactured or sold in the United States. It certifies that the electromagnetic interference from the device is under limits approved by the Federal Communications Commission.
Electromagnetic Interference (EMI) is a disturbance that affects electric circuits due to electromagnetic radiation or induction from an external source. What exactly is that? A good example would be a "shimmy" effect that two TVs or computer monitors that are in close proximity to each other have.
FCC ensures the amount of radiation emitted from a device is not harmful to people or disruptive to other devices.
For more information, please visit FCC Declaration of Conformity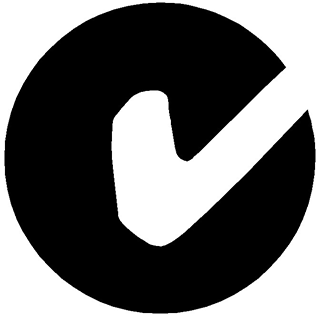 The "C-Tick" mark is Australia's equivalent to the FCC Declaration of Conformity. It certifies that the product meets electromagnetic interference standards set by the Australian Communications and Media Authority.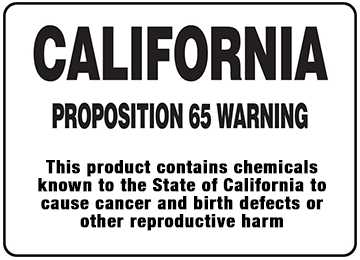 Originally passed in California in the mid-1980s, this law requires manufacturers to place warning labels on their products, advising buyers of the presence of chemicals that the state considers harmful (causing cancer or birth defects). This extensive list (see here) includes BBP (n-butyl benzyl phthalate or Phthalate), Lead (Pb), Mercury (Hg), Cadmium (Cd) and others. Chemicals are added to or removed from the list regularly, based on current scientific information.
In addition, the list contains some bizarre items, such as Alcohol and Cocaine (both cause birth defects), Aspirin (developmental defects in unborn children), and Chinese-style Salted Fish (cancer).
Since the law has taken effect, many consumer products have been reformulated to eliminate these toxic substances altogether. EdenFantasys started to include the Prop 65 warning on sex toy packaging for eligible products as well.
For more information, please visit Proposition 65
6

European Standard for Safety of Toys, EN71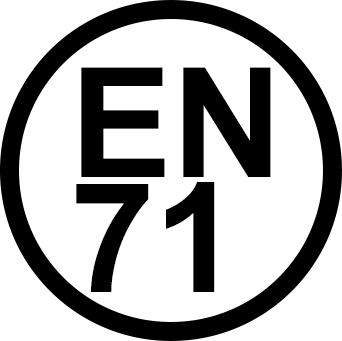 Introduced in 2011 under the umbrella of a broad CE Directive, EN71 is a set of Product Safety Standards that applies to all toys sold in the European Union. Made up of 13 parts, EN71 sets regulations for mechanical, chemical, electrical, and other toy components.
One particularly interesting standard is the Specification for Migration of Certain Elements, which protects against the use of the following chemicals on product surfaces that may come in contact with skin. Migration levels tests are required to be performed on coatings of paints, varnishes, polymeric and similar materials, paper, glass/ceramic/metallics, pliable materials, and materials intended to leave a trace (graphite in pencils and liquid ink in pens).
EN71 prohibits the use of Aluminum (Al), Arsenic (As), Lead (Pb), Cadmium (Cd), Mercury (Hg), and others, which could be dangerous if swallowed, licked or chewed.
International Organization for Standardization (standard ISO 8124) has also specified the maximum acceptable migration levels of such elements as arsenic (As), barium (Ba), cadmium (Cd), chromium (Cr), lead (Pb), mercury (Hg), and selenium (Se) from toy materials and from parts of toys.
Compliance is then indicated by the EN71 labeling on the product's packaging.
For more information on toy safety, please visit this page
For more information on International Organization for Standardization, please visit this page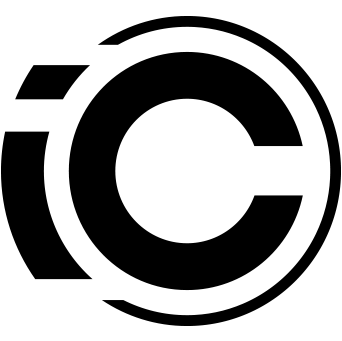 The IC Mark is a registered quality mark by INSPEC International to manufacturers of Personal Protective Equipment (PPE). The mark has been developed to help end-users identify safety products that have passed the most rigorous testing procedures.
Why look for the IC Mark?
The IC Mark demonstrates that a manufacturer has reached, and can maintain, a consistently high standard of production.
The IC Mark is a voluntary certification so the award sends out a clear signal that a company is committed to producing safe and quality products.
INSPEC's certification is globally recognized.
INSPEC International is an independent organization for the testing and certification of PPE. It is also accredited to certify quality systems to ISO9001 standard. The company works under European Directive and in association with Safety Equipment Institute (SEI), USA.