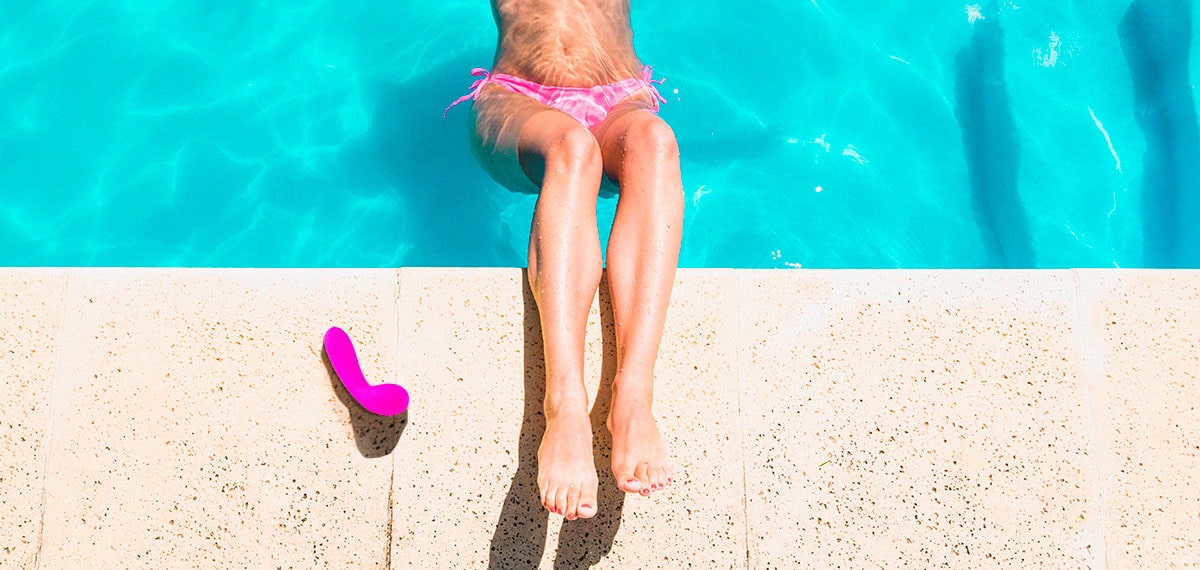 How To Choose Best Waterproof Vibrators
Water is naturally relaxing and great for fun and playful activities. Splash it with waterproof toys, and you are guaranteed to be submerged in a tsunami of powerful climaxes. Read this guide to explore the best splashproof vibrators, and make your wet adventure wild and orgasmic.
In The Shower: Small Splashproof Finger Vibe
We suggest using a waterproof finger vibrator in the shower to stimulate yourself and your partner. Doggie style sex position is best as it will rev his engines with an exciting view while shower walls provide remarkable support for thrusting.
Bathtub: Waterproof Vibrator For G-spot Stimulation
For a sensual bathtub date, we suggest using an ergonomic waterproof G-spot sex toy for pinpoint stimulation in kneeling position. Facing away, try lowering yourself onto him - it will give a lot of access to breasts and nipples.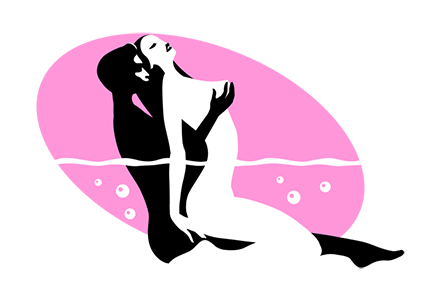 Hot Tub: A Buzzy Cock Ring
We suggest a vibrating love ring so you can upgrade your sex session with fantastic clit stimulation. Take a sitting position - facing your partner, straddle him and lower yourself onto his shaft. Keep your knees bent and feet flat as you move up and down or back and forth.
Sex In The Pool: Waterproof Couple's Vibe
A waterproof C-shaped vibrator is excellent for adding arousing stimulation to her clitoris in any sex positions. Use a well-inflated raft - it allows her to enjoy blissful vibrations while he can hold her to pull her closer for deep penetration.
Lake Or Ocean: Vibrating Bullet With Remote Control
Having people around could make foreplay even more exciting, as long as you're moderately discreet. Wear a waterproof vibrator in your bikini and give the controls to him. The tiny sex toy will tease and arouse you with surprising waves of vibration, and you can enjoy the most passionate experience after your aqua session.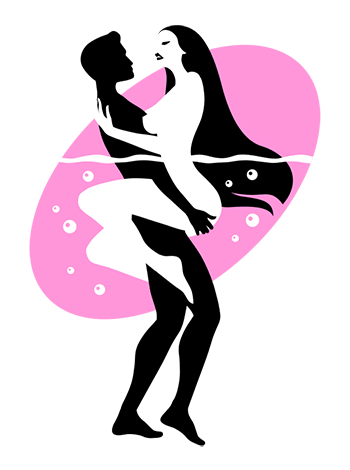 Things To Remember
Condoms
Condoms are less effective during wet escapades and could slip off easily, so don't do it unless you are in a long-term relationship and sure that you are both are free from any STDs.
Use Lubricants
Liquid strips you both of your natural lubrication. That's why it is important to use silicone lube for better long lasting sensations. We suggest using a silicone based lubricant as it performs better in H2O.
Start In The Water Finish On Dry Land
Aqua sex might be quite challenging and is not for everyone. If you are not very experienced, you can have fantastic foreplay amongst the waves with the main course on dry land.
Don't Do It If The Water Looks Suspicious
Keep in mind that aqua might contain some unpleasant stuff such as dirt and chemicals and might harm you and especially your female partner. Skip it if the water looks or smell suspicious.