Fab Types Of Explosive Female Orgasms
Women's orgasm is a beautiful thing as it is, but it is also a gift that keeps on giving if you keep unwrapping it. A woman can enjoy at least six types of orgasm, and each of them varies in intensity and sensations. Read our guide to explore each orgasm type and learn how to achieve all of them.
The Sole Indulgence: Clitoral Orgasm
Clit orgasm is the most common "orgasm style" and is the result of direct clitoral stimulation. Being extremely rich in nerve endings, the clitoris is the most sensitive area of the female body and is the only organ designed solemnly for pleasure.
It's also much larger than one might think - the tip that is open for stimulation is only the head of the clitoris, while its branches frame the vagina, hugging it, enabling it to experience otherworldly bliss.
Combining wide surface and a pinpoint tip, silicone tongue-shaped vibrators are a perfect way of delightful C-spot experiments.
Naughty kisser silicone tongue
Naughty kisser silicone tongue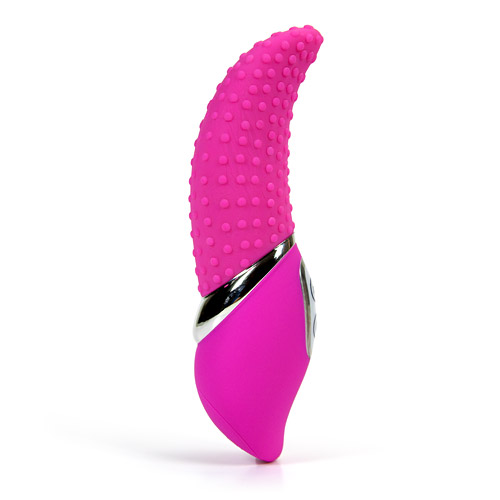 The Pressure Kiss: Vaginal Orgasm
The sensations from a vaginal orgasm remain in the pelvic region and the lower stomach area. They do, however, feel like intense waves of pleasure coming over you, again and again.
Targeting the fabled G-spot will usually get you to the place of vaginal orgasm, with deep, piercing contractions of the muscles for moan-inducing sensations. The vaginal orgasm is harder to reach, so stimulation might take 20 to 40 minutes.
Vibrating G-spot dildos with an ergonomic curved shape are a priceless tool for achieving powerful vaginal orgasms.
The Sweetest Depth Of Women's O: Cervical Orgasm
Cervical orgasm in women is the result of ample stimulation of the A-spot - the deepest erogenous zone that is right at the entrance to the cervix.
To enjoy the A-spot spur without any discomfort, a lady must be well lubricated and extremely aroused - it's the only way you can easily stretch inside without causing any harm. At that point, persistent pressure on the A-spot may evoke the most blooming of orgasmic explosions - size queens know what's the deal.
To reach the deepest golden spot on the woman's body, bet on an ergonomically curved dildo that is at least 6 inches long.
Emperor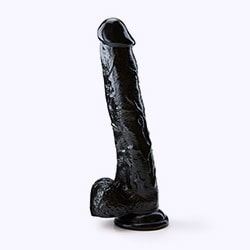 The Blissful Ladie's Mix: Blended Orgasm
The blended women's climax is a combination of vaginal - or G-spot - and C-spot stimulation. Frankly, it's just a wider stimulation of the clitoris with merging the vaginal walls into the mix. The combination of sensations is one of the brightest orgasms a woman can experience - so simultaneous stimulation is a way to go. Opt for dual stimulators to strike a double delight.
Intensify your pleasure with simultaneous G-spot and C-spot stimulation the dual vibrators provide.
The Endless Nirvana: Multiple Orgasm
Physiologically, nothing prevents a woman from enjoying multiple orgasms. If you can cross the finish line once, you can do it twice, or even more.
Some women find it easier to feel euphoric sensations again if they cool off their sensitive areas without actually exploding in orgasm, preserving the sexual energy until it can no longer be contained. Glass sex goodies are perfect for the extra sensual orgasmic session.
Indulge your female nature with ecstatic temperature play - choose a unique glass toy to savor the most exquisite sensations.
Gold laced G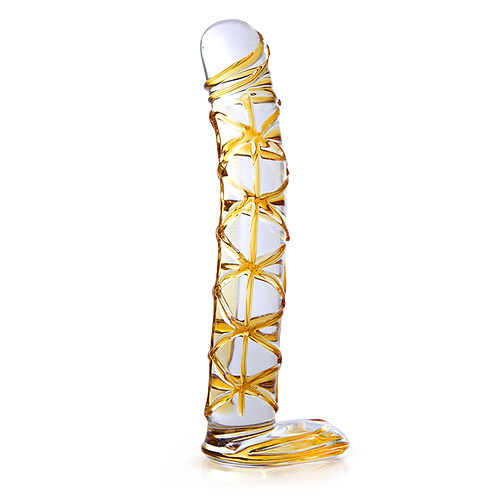 The Most SEX-otic experience: Nipple Orgasm
Nipple touching is a powerful trigger of female climaxes. Some women can reach the highest point just through booby play, which is also known as nipplegasm. Explore a variety of sex toys for different kinds of nip tease stimulation and enjoy your pleasure like never before.
Experience mind-blowing orgasms which vibrating nipple clamps offer and relish a pure delight.
The BUM-tastic Pleasure: Backdoor Orgasm
For many women anal orgasm is amazing, energizing, and can be more intense than most other women's Os. The reason is that there are loads of nerve endings in the booty area, and indulging them using butt sex accessories can be an extremely pleasurable experience. It's definitely worth trying!
Offering life-like sensations and featuring various vibration patterns, waterproof anal probes give endless possibilities for orgasmic backdoor play.