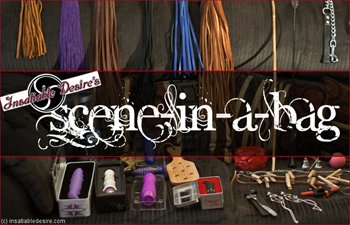 Shop with
Scene In A Bag
Take a peek into Melen's and Rayne's "Scene-in-a-Bag"
What's a "Scene-in-a-Bag"? It's a bag full of various toys and restraints kept within Melen's reach so a scene takes mere seconds to put together, giving him more time to torment Rayne before they have to prepare for the next day.

Melen works a lot. At the end of the day, he's too tired to truss Rayne up in pretty Shibari, or tie her to the bed. So to make things easier on him, Rayne puts together a "Scene-in-a-Bag", changing the toys out once a week or so to shake things up. Here you'll find some of the toys that have made their way in, or will eventually.
Douche and enema [1]
Massagers [1]
Rabbit vibrators [1]
Store collection

Newest additions

Most popular toys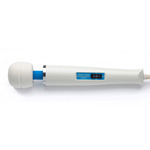 Magic Wand Original
$55.07 $64.79 Probably this gets used more on Melen's back than it does on Rayne's pussy. And you better believe it works great for both.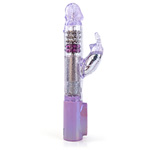 Thrusting jack rabbit
$60.19 $85.99 Rayne's favorite dual stimulator, so far. Thrusts nicely, vibrates strongly, and is easy to control.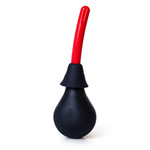 Ultra douche
$17.24 $22.99 An excellent tool for shallow cleansing. We own this one and Rayne loves it!