Are there any other dancers out there? I'm a Latin ballroom dancer and I have noticed so parallels between BDSM and ballroom dance. If you have ever seen the shows, "Dancing with the Stars," "So You Think You Can Dance," or "Strictly Come Dancing," they all showcase partner dances.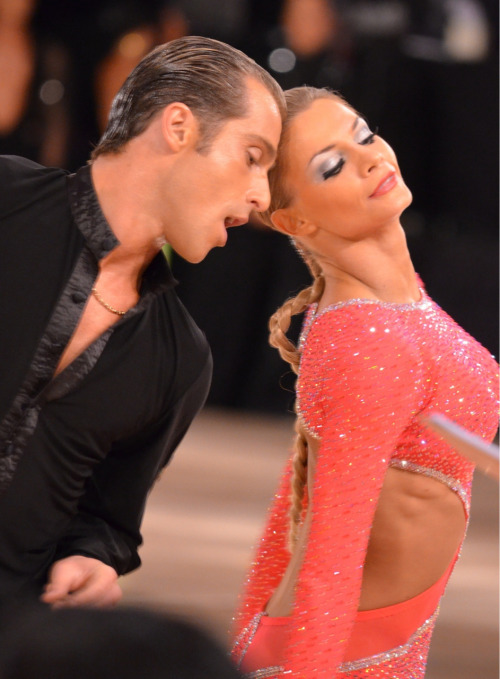 Photo Credit
In the partner dance world, there is extensive communication and negotiation involved before a partnership is formed. Schedules are compared, time commitment is questioned and we ask each other how much we are willing to spend each month on lessons. All of the details are worked out before we even become partners and we constantly check in to see if opinions have changed.
Similarly, in BDSM, hard and soft limits are discussed before any scene. You need to discuss relationship expectations and other preferences.
In ballroom dance, there is a leader and a follower. In BDSM there are Tops/bottoms, Doms/subs, etc. With dance, the leader is equally as important as the follower; and without one, there cannot be the other. The same is true with BDSM. A submissive, or bottom, is not weak. In fact, the act of submitting is often seen as a sign of strength and trust in your partner. Plus, the submissive, has the ability and the right to stop revoke her submission at any time. Similarly, in dance, while a leader dictates what moves a follower will do next, the follower ultimately decides whether or not she will do them and with what embellishments and styling.
Has anyone else seen similar relationship negotiation in non-BDSM situations?