Have you seen some of our recent releases that hit the shelves this week? We have a lot of great, luxurious products this week!

We are now carrying some new
Zini
toys! How darn amazing is that? These new toys have unique designs, and everyone can find at least one of these shapes that appeals to them. Each one of these new vibrators features a fantastic LED display to control the vibrations. So what Zini vibrators were released this week? The
Zini Zook
,
Zini Ran
, the
Zini Hua
, and the
Zini Seed
. I know I picked up a Zini Hua, and you should try out one of these new vibrators too!

This must be a great week for innovative vibrators! This week, we also started stocking the
FunFactory G4
new vibrators! These five new vibrators are brightly colored and are waterproof and rechargeable. They feature a Booster button for instantly stronger vibrations with three different vibration programs. Check out the
Tiger
,
Patchy Paul
,
Elegance
,
Calla
and the
Paul and Paulina
.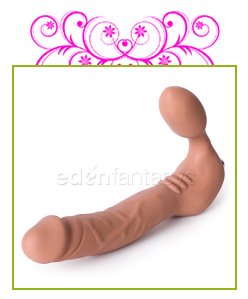 I know a lot of you guys are definitely very excited for this one! Yes, that's right, we are now selling the
RealDoe
! How amazing is that? I know the forum thread got a lot of support from people who were waiting for the release of this realistic, strap-on strap-less dildo. This double-ended dildo is a dildo where one end is inserted to leave the opposite end sticking away from the body for harness-free pegging fun! (However, Tantus does say that this amazing product can be used with their harnesses in case you want some extra support during use.) I can't wait to see what the reviews say about this amazing toy!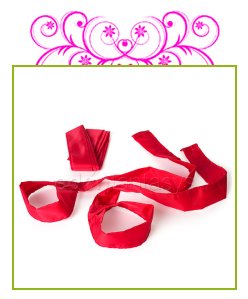 The
Do Not Disturb Kit
is a new kit on the market from Sportsheets. This product features silky, seductive ties for the wrists and ankles as well as a Do Not Disturb sign and a tips guidebook. The ties are a hot, sexy red, and with what's included, this set is the perfect set when you want something new and fun to try out on a vacation.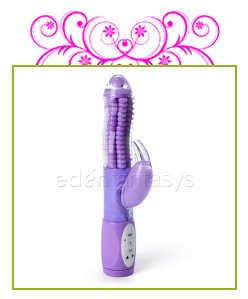 The
Rhythm "O" Triple Kiss vibrator
is a new rabbit vibrator from California Exotics. The clitoral stimulator features two little prongs to add extra vibration and motion to your pleasure, and instead of rotating, the shaft of this rabbit vibrator actually operates in a wave-like motion for extra sensation.
butterfleyez
gives this pretty purple rabbit a 4-star review and says "If you enjoy rabbits, this one is a must. The Rhythm "O" Triple Kiss offers more in its unique construction of both the shaft and the three pronged clitoral stimulator than most and you will be surprisingly delighted."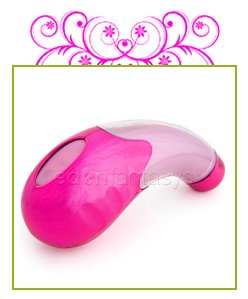 The
Le Curve
is a new vibrator from CalExotics that features a distinct curve and comes in two pretty colors. This vibrator easily fits into the palm of your hand for easy clitoral stimulation, and it features a large variety of different speed settings to suit your personal preferences.
Sexual Newbie
gives this vibrator a good review and says "The Le Curve is a nice, compact multi-purpose vibrator that can be used on men and women with seven different vibration patterns to satisfy any craving." Such a unique-looking vibrator that works for many purposes; it sounds like a winner!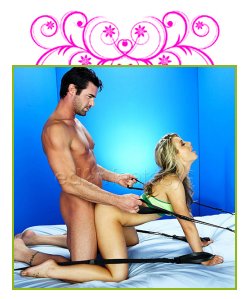 A newer product called the
Penetration Station
just came out this week as well! This set attaches to the mattress and allows for an anchor point to get a deeper thrust each time. The cuffs are made from neoprene and nylon, and this set features four different cuffs that attach to any size mattress. I'm definitely looking forward to seeing the reviews on this one!
We have other great products that came out this week as well! You should definitely check out these recently released products that are available for purchase. There's the
Juicy Lube 5-Pack kit
and the
Leather Blindfold
.
So which one of these products are you looking forward to?