Would you like to check out some of the new items to have hit the shelves this week? Here's the thread that will let you know them all!
The
Love Drop
bullet is a small bullet vibrator that comes in both pink and black. With a high-rated Vroom and a low-rated Bee along with good reviews, it looks like the Love Drop bullet is worth checking out!
-
Plastic, body-safe material
-
Waterproof and multi-speed
-
Ergonomic
If you want to try some wireless fun, the
7 Function Remote Wireless Vibrator
may be exactly what you need. Made from plastic, this bullet and remote set comes in two different colors and features a unique design on the bullet.
-
Remote-controlled and wireless
-
Multiple color choices
-
Multiple speeds and light indicators
-
Waterproof and body-safe material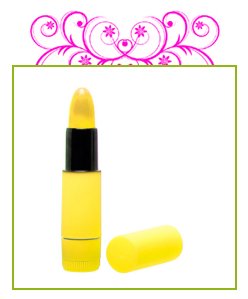 If you want a discreet vibrator, we're now carrying the
Neon Luv Touch Lipstick Vibe
this vibrator, disguised as a lipstick tube, comes in multiple, vibrant colors, and operates one a single battery inserted through the base. Whether you like bright pink, blue, yellow, orange, or other colors, there's a cute little Neon Luv Touch Lipstick Vibe color for you!
-
Waterproof and travel-sized
-
Multi-speed
-
Plastic, body-safe material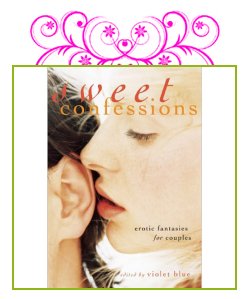 Looking for a new book to dive into? "
Sweet Confessions
" is now available for purchase! A book of erotic fantasies for couples, "Sweet Confessions" makes it easy to find inspiration for your own love-life in the erotic stories that it contains.
-
Edited by Violet Blue
-
Over 200 pages of erotic stories
-
Features stories from Rachel Kramer Bussel, Alison Tyler, Jeremy Edwards, Heidi Champa, Sophie Mouette, and many others
We also started carrying some other products this week! We also are now offering the
Silk Whisper blindfold
in black and purple, the
Mesh Bra with Garter Skirt Set
, the
Wet Body Glide
in Pomegranate, the
Leopard Eye Mask and Whip
, and the
7 Function Power Play Bullet
!
Our manufacturers have announced some of their own recent releases as well! While these products aren't available for purchase quite yet, you can certainly add them to your wishlist to know when they become available for sale. California Exotics announced the
EZ Bounding Bunny
while Wet announced their new
Wet Synergy Warming Hybrid
lubricant!
So which one of these can-be-purchased items interests you the most?