Now only do I bring you the new releases this week, but I also bring you some updates on our relocation so you can share in our excitement!
We've been extremely busy lately. Our warehouse just finished relocating all the way down to Atlanta, Georgia. You really should have seen all of our supplies loaded into those trucks for shipping! It was quite the adventure. It's great to be settled in now, though.
This last week has been amazing with the activity as well! We wanted to roll out that promotion to get the community excited, and everyone obviously was. There was a lot of new reviews, comments, and forum posts this past week, and it's great! With our Atlanta promotion, we gave out free shipping over $25, a free gift in all orders, double points on everything you did, with a Grand Prize of a Wedge/Ramp combo and two runner-up prizes!
Of course, even with everything that's been going on this week, we have a couple new releases for you.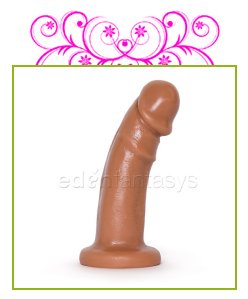 Our colors of the
Vixen Creations Maverick
have been expanded. We're now carrying the
Caramel Maverick
here on EdenFantasys. This dildo is made from VixSkin, and as someone who just got my first VixSkin dildo in the mail yesterday, this material is just amazing. It's almost like I just want to sit and pet this dildo; it feels amazing.
AlexaFish
gives her opinion about the Maverick and says "Maverick is made of VixSkin silicone which claims to mimic the soft, yet firm nature of a real, live penis. Upon initial touch, I would say not so much, but give him a squeeze in your hand and you get it. A little lube on him and he does indeed feel like a real boy."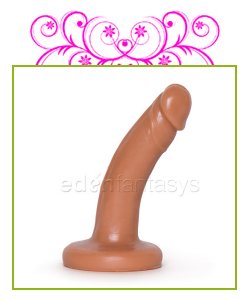 How about more VixSkin? Well, what about the
VixenCreations Spur
? This long, curved dildo is also now available in
caramel
. Just like the Maverick, this realistic dildo is also made in the ultra-realistic VixSkin material. This long dildo is a great pegging dildo according to
Mr. and Mrs. Peg
: "Enter the VixSkin Spur. It's everything a fantasy-minded beginner could want in a realistic dildo!"
Sammi
also gives this dildo a thumb's up and says: "For those who love Vixskin dildos but aren't fond of their typically large size and girth, the Vixen Spur is the ideal choice. Its soft, flexible body and slightly tapered head make it easy and comfortable to insert both vaginally or anally."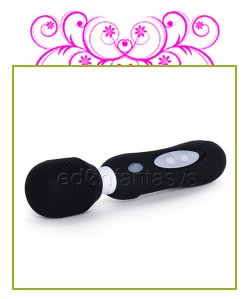 Do you like the
Mystic Wand Rechargeable
but want it in a color aside from pink? We're here to save the day! The
Mystic Wand Rechargeable
is now offered in a very sleek and sexy black as well. This rechargeable wand massager is rated with 5 Vrooms, so it definitely provides some strong vibrations in its multi-speed silicone and plastic body.
SydVicious
gives us her opinion on this wand massager and says: "It's much more powerful than I expected. It's not as strong as a Hitachi Magic wand, but it no lightweight either. Most toys, I have to use the highest setting, but on this toy the medium speed is strong enough to cause a back arching, toe curling orgasm in just minutes."
We've been preparing our new warehouse in Atlanta, but we still have these new products hitting the shelves, so let me know,
which one of these new toys are you the most excited for?