Welcome to the weekly thread about some of the New Releases to hit our (virtual) shelves within the past week! EdenFantasys does have the
Our Recent Additions
category, but this will make it easier to purchase (and wishlist) some of the new toys.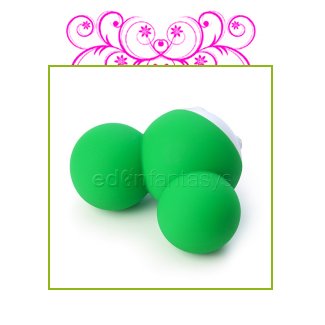 Well, first off, I'm sure you've heard something about the
FunFactory Yooo
. It's one of the latest releases from FunFactory, and the unique shape provides two balls and two motors. For being such a small clitoral toy, two motors is really going to put out some power. Plus, (if you're like me and hate batteries), the rechargeable aspect makes this more environmentally friendly, and the waterproof ability makes this your perfect new, bathtub friend. I know I'm excited for the
FunFactory Yooo.
Now if only I can bribe someone to let me review it...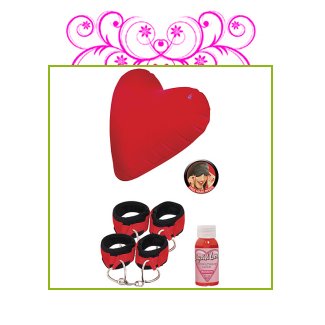 The
Lover's Bondage Kit
is a new Pipedream Products kit out just in time for Valentine's Day. I own this one (c'mon, what
don't
I own?), the cuffs are really soft, and the paddle has some soft fur on it too.
The Lover's Bondage Kit
includes warming lotion, a heart-shaped inflatable sex pillow, two soft wrists cuffs and ankle cuffs, a bag of fabric rose petals, and a fur-covered heart-shaped paddle. The hearts make the set look adorable, and according to
LaUr3n
, "It has a bit of kink and romance in one."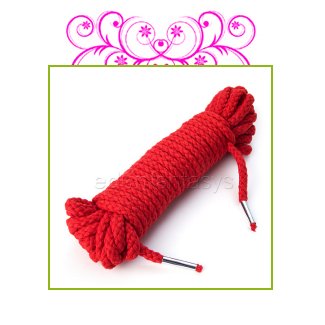 The
Fetish Fantasy Series Japanese Silk Rope
is a sensual rope that has been released in red, pink, black, and purple. If you want to experiment with bondage, the 35 feet length is easily long enough to work for most ropework. The ends are tied up as well which makes it perfect for use straight out of the box. Like all Fetish Fantasy products, you'll get a neat little satin blindfold with the
Japanese Silk Rope
as well.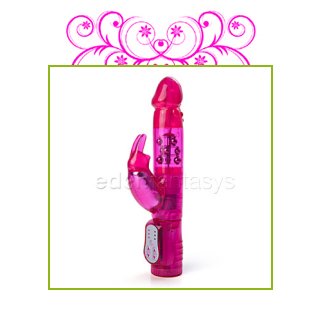 The
Waterproof Jack Rabbit
is one of the old favorites from the EdenFantasys community that was just released in a vibrant pink with EdenFantasys branding. This jelly Jack Rabbit provides strong clitoral vibrations and a rotating shaft. Reviewers have loved this cute little rabbit as well. I sense another
Sex In the City
incident with
Wide Awake Daydream's
comment: "After I experimented with this toy and figured out what makes it so unique, I haven't wanted to put it down!"
Challenging Chic
even goes as far as to say "Let's just say it's a good thing that this toy is waterproof!" Looks like the
Waterproof Jack Rabbit
is a winner.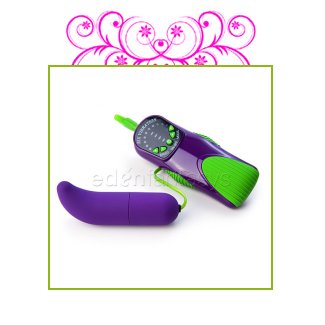 The
Xtreme Pack G-Spot Bullet
is a well-loved bullet that has recently been repackaged with EdenFantasys branding. The purple and green colors are really cute (It makes me want to buy it), and the 4 Vrooms level makes it seem even more worth the purchase.
Backseat Boohoo's review
really helps convince me by saying: "With so many rave reviews from so many trusted reviewers, I knew I would at least LIKE this bullet. I didn't know I'd fall madly in love with it."
Dame Demi
claims: "If you have the privacy and LOVE power and direct and pinpointed stimulation, you'll be hard pressed to find a more satisfying bullet than the Xtreme Pack G-Spot." To the wishlist for my
Xtreme Pack G-Spot Bullet
.
Our EdenLink companies have been doing a great job uploading their new releases on
EdenLink
as well. Here are some of the new EdenLink-shared releases:

Sportsheets
put up quite a few of their new Sex in the Shower accessories. I loved the old accessories, but now you will be able to choose from a
Shaving Mirror with Suction Cup
,
Waterproof Silicone Massager
,
Loofah Doggie Style Strap
,
Knee Pads
, and a
Waterproof Mini Massager
. I know the new Shaving Mirror has me pretty excited.

Tantus
has recently added their new line of Little Secrets to EdenLink too. The Little Secrets line is a line of large, vibrating bullets that come with body-safe silicone sleeves. See if any of the new five toys catch your interest:
Whisper
,
Touch
,
Tease
,
Spoon
, and
Kiss
.

Pipedream
has listed some new releases too. They don't seem to be in any new sets, but there's still a lot of neat products. When I saw it, the
Wanachi Mini Mini Mini
went straight on my wishlist (It's so cute!). Other releases include the [|Le Reve Dolphin],
WOW Number 4
,
Basix Dong
, and
Basix Dong with Suction Cup
.

Our last company for this week is
Cal Exotics
. Al Bloom does an amazing job
answering your questions on the forums
, and he also appears to be great at uploading all of the new releases. For California Exotics, you can look forward to seeing the
Nooner
,
Pleasure Kiss
,
Satin Scoop
,
Mei
, and
Silicone G Ami
.
So which of our newly purchasable sex toys are you excited about? (Those are