We've all got used to screaming and moaning women in porn movies (even when there's nothing special done to them, they still act like it, right?)
But I'm really curious, how many of us actually make noise in bed?!
As for me, moaning, talking dirty, and being quite loud makes sex hotter for both of us and speeds up my orgasm. Sadly, we can't be absolutely free in our passion every single time because the neighbors may start hating us one day.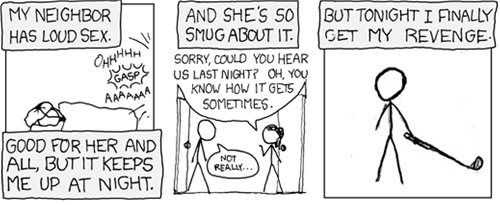 Whatever…... how about you, guys? For those who are loud, any funny stories related to your most vocal sex sessions?