Corsica is hot this time of year...
I like Corsica Hot Sex better than the previous Marc Dorcel production I encountered, and I find the European body aesthetic (and attention to lingerie) more pleasing than the super-sized plastic boobies of silicone valley. If you like your action hardcore with lots of vocalization, add a star to my rating. If you like, romantic, softcore coupling, subtract a star.
Published:
Pros:
+ Naughty story line
+ Most of couples have chemistry
+ Eight scenes
+ Variety of locations
Cons:
- TOO MUCH MOANING
- Some positions feel rushed
- No English subtitles
Corsica Hot Sex
is a 2005 Marc Dorcel production, directed by
Giancarlo Bini
, and released in the USA by Wicked Pictures. The double-sided DVD wrapper can be turned around so that all the ladies are covered up, though I don't think it will fool anyone since the title includes the words "Hot Sex."
Just like
At Your Service
, the DVD menu mimics a flash website (you can read more about it in my
other Dorcel review
). On this DVD the navigation is on the right-hand side. Using a mouse to navigate works better, though quick clicks sometimes cause the animated-menu/disc to freeze, and occasionally the "next" button sends you back to the main menu instead of to the next chapter.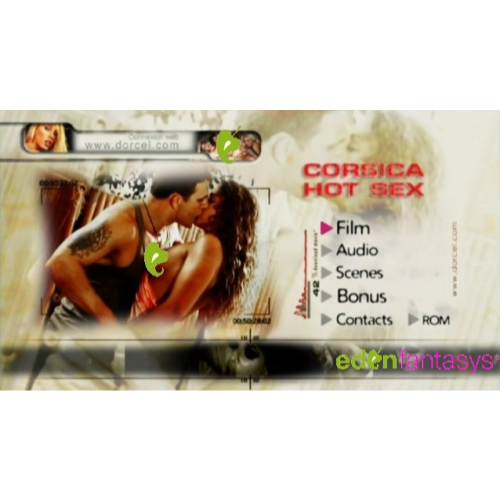 The
running time
of the movie is
87 minutes
. There is a 22-minute
Making of
, two humorous commercials promoting safe sex, two stripteases (4-minutes each, from the same starlet), and eight movie trailers, a few of which are available on EF:
At Your Service
,
Jessica: Pornochic 8
, and
Oksana: Pornochic 10
.
The DVD has
seven audio tracks
: Polish, Czech, Italian, German, Spanish, English & French; and
four subtitle languages
: Romanian, Portuguese, Greek & Croatian. The audio and subtitles are for the narration only. There is audible French & English dialogue throughout the movie which is not subtitled. The movie and bonus are presented in a
16:9 aspect ratio
.
Corsica Hot Sex
begins in a old, abandoned hotel bought by the narrator (
Bambola
), and her older boyfriend, Alan (
Remigio Zampa
).
~*Scene 1*~
Once they decide to dedicate themselves to a life of sin, the two get down and dirty in the hotel room. There is brief oral, but it quickly transitions to PIV, then anal.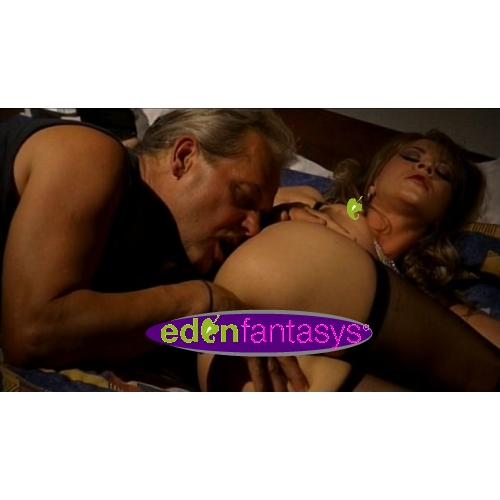 They are so happy in their debauchery that they decide to invite some family members of appropriate age to their new hotel for a week's holiday on the house. The family accepts, with no clue about their hosts depraved intentions. Among the many guests to arrive are two newlyweds, Clementine (
Kathy Anderson
) and her desperate-for-anal husband, Cédric (
Titof
).
~*Scene 2*~
The hoteliers secret weapon is sexy Manon (
Oksana D'Harcourt
). After she walks through the bar for some ice, cousins Tony (
Sebastian Barrio
) and Yves (
Phil Holliday
) abandon their drinks and join her poolside. There is some quick oral for Tony, then Yves gets his turn. There is PIV and anal, though no double penetration.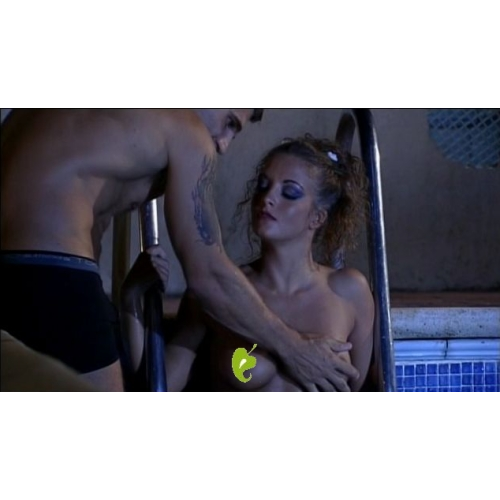 ~*Scene 3*~
Louise (
Jennifer Stone
) helps Clementine pick out an outfit, then gives her some finer oral points on being naughty. Cédric comes looking for his wife, and the encounter goes from lesbian to ménage à trois. There is PIV with PTM, and Louise lets Cédric enjoy her backdoor and convinces Clementine to finally do the same.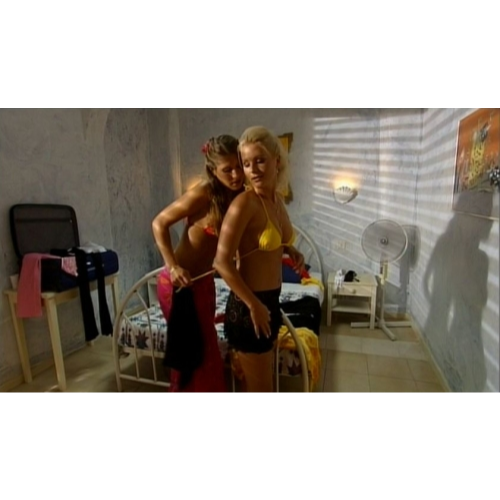 ~*Scene 4*~
Alan tinkers with the car before Monisa (
Ellen Saint
) & Luke (
Kevin Long
) go sightseeing, and it breaks down mid-trip. The flexible blond is upset, but Luke calms her with a carnal encounter by a waterfall where they engage in oral, PIV and anal.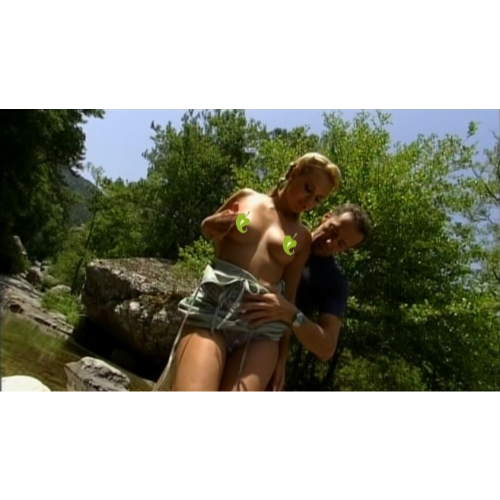 ~*Scene 5*~
The hostess with the most-ess writes love letters to two guests and signs their names to the bottom. Expecting a romantic rendezvous, Anna (
Laura Lion
) waits at the peir until three creepy guys emerge, sending her running. Her ample bosom nearly bursts from her top as she races to get away, unaware that these are associates of Yves. Yves surreptitiously waves them off, then takes Anna's clothes off. He spends a good amount of time massaging her large, fake breasts before she gives him a blow job, then PIV & anal in multiple positions.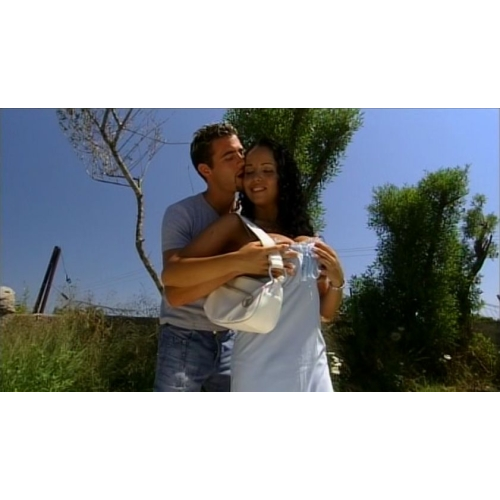 ~*Scene 6*~
Manon teaches the sports-obsessed Tony a new way to play on the pool table. He starts by orally working her, and she returns the favor. Anal quickly follows, then some cowgirl and other variations of PIV, anal again, and then she finishes him with a handjob.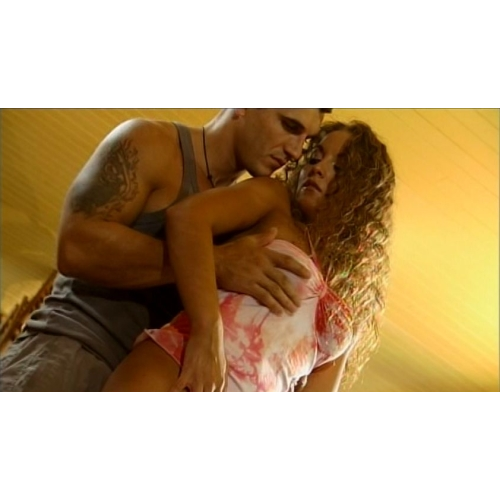 ~*Scene 7*~
Clementine convinces Alan to take her sightseeing, so the Narrator decides to keep Cédric company. She starts with a lengthy handjob and blow job before moving on to several enthusiastic PIV positions. The Narrator is finishing him off orally when Clementine returns.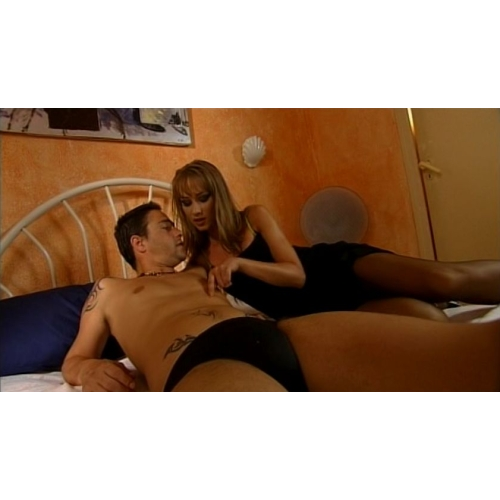 ~*Scene 8*~
The lighting on this scene is a little dark, but we can still see plenty of Petra's (
Alyson Ray's
) bountiful ass and thighs as three helmeted men explore her orifices. She offers up everything including double-fisted oral and a full double-penetration.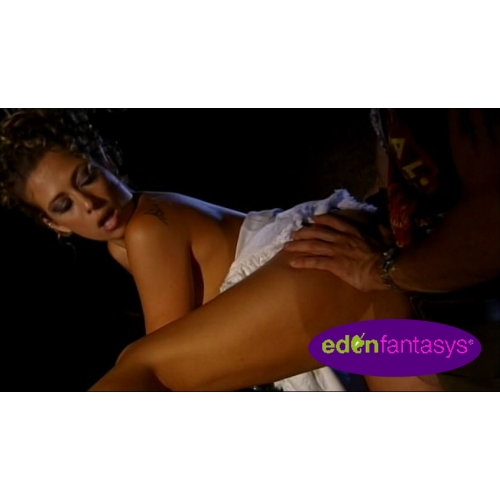 What do the guests think of their Corsican vacation? You'll need to watch it to find out.
Experience
Marc Dorcel
is an adult movie institution in France, so I am convinced that at some point I'm going to find something in his catalog that pleases me.
Corsica Hot Sex
comes a little closer than the last title, but it still isn't the prizewinner I'm waiting for.
Here's the stuff I don't like:
* Dorcel Productions recycles music — that wasn't good to begin with — from other movies.
*
Yes, Virginia
, there is such a thing as too much ass-play.
* Non-stop moaning.
* The appeal of Oksana D'Harcourt is a mystery to me. She appears totally disinterested in what she's doing and her oral technique brings to mind an enraged
Mini-Pinscher
with a piece of sausage. And her makeup is overdone.
The
Making of
is no where near the amount of fun as the one on
At Your Service
. There is a lengthy conversation between the Director and Oksana in Italian (not subtitled) at the beginning, but it's mostly the actresses getting their makeup done, putting on their dresses and rehearsing. We get to witness some direction in English from
Giancarlo Bini
, but it's not entertaining. A crazy wrap-party brings it to a close with the male talent mugging for the camera, some infrared stripping from Allyson Ray and some crazy girl-on-girl antics in a car.
Here's the stuff I like:
* The sex is creative, and foreplay and kissing are always a part of it.
* Gorgeous lingerie,
vive la France!
* The scenes are well lit.
* Better delivery of English narration for this title.
* The location filming is well-done (THIS is how you do an outdoor scene,
eat your heart out Playgirl
).
The two bonus safe-sex commercials are the same from the
At Your Service
DVD, but they are still funny. The two stripteases are short, but very enjoyable.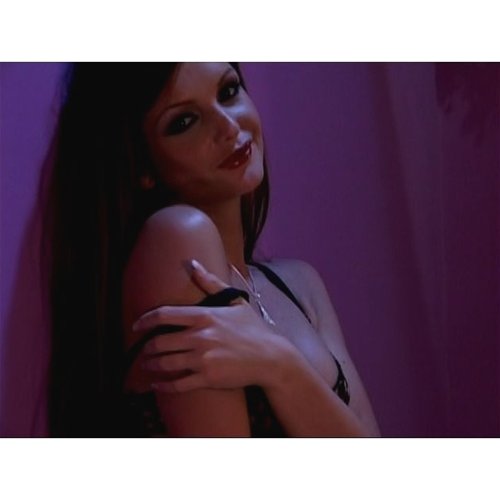 Final thoughts:
*
If you like ass-play and ménage à trois
, you want to
buy this
.
*
If you like hardcore Euro-porn
,
add this
to your collection.
*
If you're budget conscientious
, this is
priced well for the content
.
*
If you like big breasts on ALL your starlets
,
buy something else
.
*
If you hate lots of moaning
,
avoid it no matter what
.
This product was provided at a discounted price in exchange for an unbiased review. This review is in compliance with the FTC guidelines.

Thank you for viewing
Corsica Hot Sex
review page!