Bubbly
Overall, this is a great intermediate/advanced plug. It hosts a generous diameter, a tapered tip, and a bubble for those extra sensations. This plug has a few flaws, but it does not stop me from using it to its' full potential. It is not my favorite by far, but it has made a great addition to my glass and anal toy collections.
Published:
Pros:
Padded pouch, Sample of lube, Thick diameter, Body safe material, Tapered tip for easy insertion
Cons:
Base is too thick and big for long term wear, Pops out easily, Not for beginners
Material/Texture:
The Cobalt Bubble Plug is made out of a gorgeous deep blue colored material called Pyrex glass. Glass is one of the safest materials out there. As with any material, glass has its' positives and negatives.
What are the pros? Glass is non porous, glides easily with very little lube, will last a lifetime, is smell and taste free, can be sanitized by boiling or bleaching, it provides the firm pressure some need for G-spot or P-spot stimulation, and it is one of the best materials to use for temperature play. Any type of lubricant can be used with glass as well. If dropped and it breaks, it will break into large chunks instead of a thousand tiny shards.
What are the cons? The rigidness of the material can easily bruise and damage delicate tissues. Some people find the firmness to be too much. Any texture on a glass shaft will feel much more pronounced than if it was on a silicone toy.
The entire plug is smooth and texture free. This makes it super easy when it comes to insertion.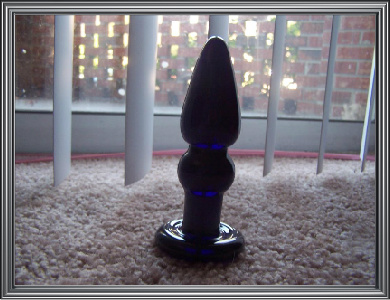 Design/Size:
This plug starts out with a tapered tip. It then gradually increases to one of the widest points of the plug. It then, almost immediately, tapers in for a quick breather between it and the bubble. This break makes the first part of the shaft great for slow thrusts to get the body ready for the bubble.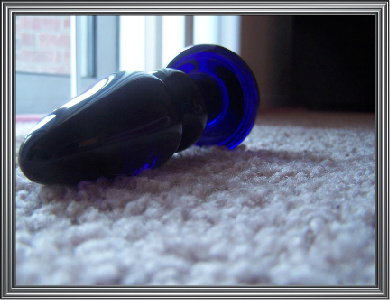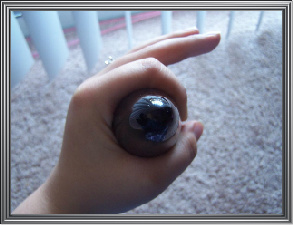 The toughest part of this toy is definitely getting past the bubble. It has the same diameter as the tapered tip, but there is one big difference. While the beginning of the plug tapers to a 1 5/8" diameter, the bubble abruptly stretches you to a 1 5/8" diameter. It is an immediate fullness.
After the bubble is the 1" diameter neck. This is where I ran into some difficulty. The neck is not thin enough for my bum to keep it in. During sex, it always popped out. I think I personally would have loved it if the neck was about 1/2" thick.
The base is not a problem until you try to wear it for long term wear. I find the base too large and thick to fit comfortably between my cheeks. During sex, it is nice to know that the base is big enough to prevent it from getting sucked up into the dark place.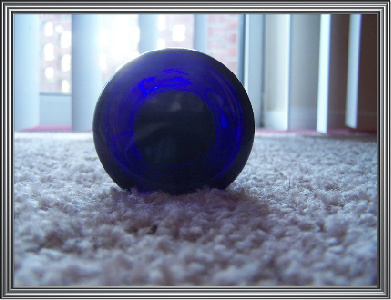 The heaviness feels great when walking around the house. If only the base was smaller to allow me to wear it for longer periods of time. I can only wear it for about 10 minutes before it gets too uncomfortable, but what a great 10 minutes! The thickness plus the rigid material could possibly rub the prostate the right way. For the same reasons, I cannot recommend this to beginners. It is just too big and firm in my opinion. I think the size is more targeted for the intermediate and advanced in anal play.
Measurements of Cobalt Bubble Plug:
Total length-5"
Insertable length-4 1/2"
Circumference-5"
Diameter-1 5/8"
Weight-0.4lbs
Base-1/2" thick
Pictures below are comparing the plug next to a pack of batteries and my battery charger.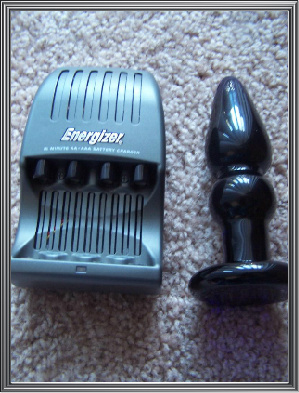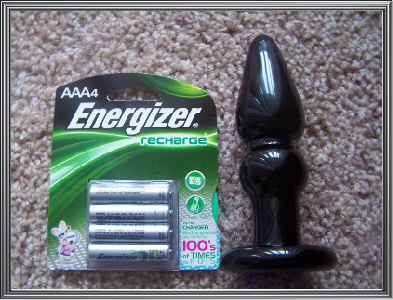 Packaging:
As with all Don Wands toys, the packaging is great. Granted it does arrive in a huge plastic package, similar to Phallix toys. The packaging does provide cleaning instructions, temperature play instructions, and what lubricants are okay to use with the glass plug. It is very informative, which is great especially if you are new to glass. My plug arrived with a pink padded pouch. I love these pouches. It has a drawstring and a fastener to help keep the bag closed. Included in the packaging is a free sample of Wet silicone lubricant. The toy fits very well in the pouch. The bag is plenty spacious enough for the plug.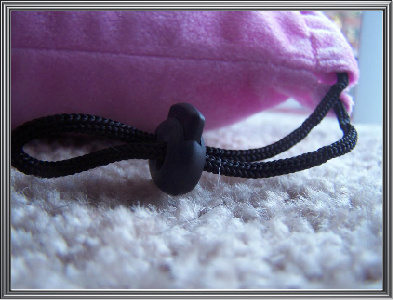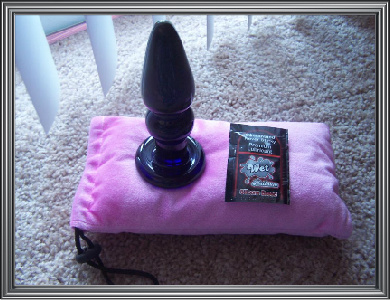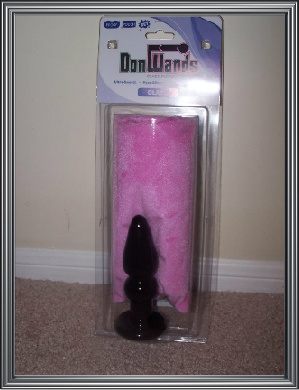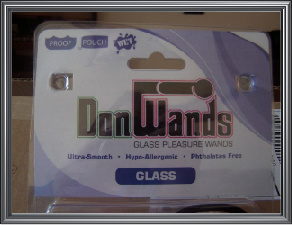 Experience
Care:
For a simple clean, warm water and antibacterial soap is all you need. If you want to sanitize the plug, boil it for 3-5 minutes or wipe down with a 10% bleach solution. You can use water, silicone, or oil based lubricants with this toy. If sharing with a partner, I still suggest putting a condom over the toy.
Before using, look and feel for any chips or cracks. If any is found, do not proceed to use.
Temperature play is easy with glass toys. Simply soak in a bowl that has been filled with water of the desired temperature.
After cleaning, store it in the awesome padded pouch that comes with the toy.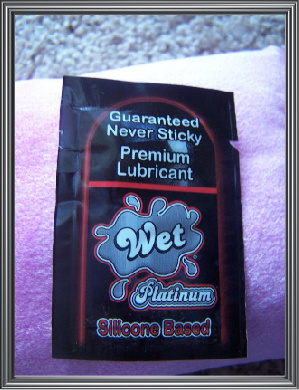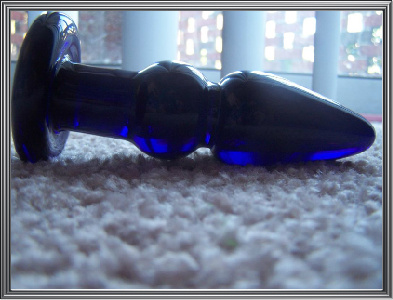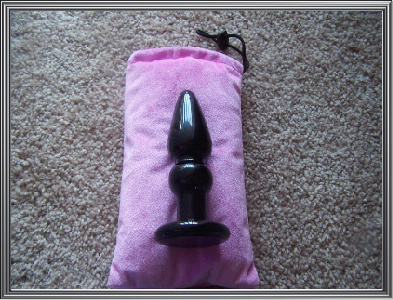 My Experience:
In the end, I love the design of this plug. It is like two toys in one. I get the pleasure of the tapered tip, which helps get my body warmed up and ready for the rest. The bubble gives me the immediate stretch that I love to achieve. I find the first half more pleasurable for thrusting. The bubble is just too intense for me to thrust. The neck does help me keep that stretched sensation, but it does not help keep it in during sex. I have never been able to keep it in while having sex. I also find the base really thick and wide to fit comfortably with my body. I can only wear this plug for ten minutes at a time. As for long term wear, this plug fails. However, it still feels good when it is in for that short amount of time. For that I have to give this plug
4 stars
.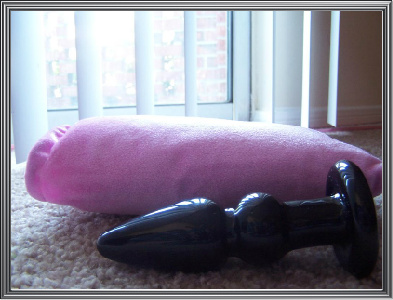 This product was provided at a discounted price in exchange for an unbiased review. This review is in compliance with the FTC guidelines.

Thank you for viewing
Cobalt bubble plug
– sex toy review page!