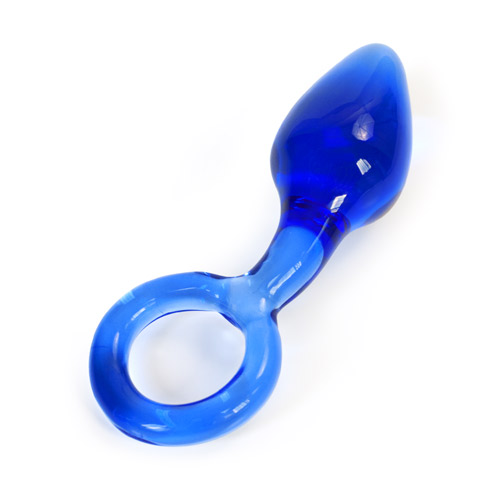 Neptune
Glass butt plug
by EdenFantasys
God of Plugs
The Neptune is lighter and more affordable than metal anal toys. And it is also high-quality and worth the price if it isn't too big for you. I just wish there were a Mini-Neptune to help me work my way up to inserting it more comfortably (though it does feel great once inserted). But if you're an advanced user and interested in hard materials then I think you'll love it.
Published:
Pros
Tapered head, convenient handle, smooth and durable glass.
Cons
Too large for most users, cheap pouch.
I am a big fan of SSA. I own five or six of their other glass toys, and this was the first anal toy I bought from them.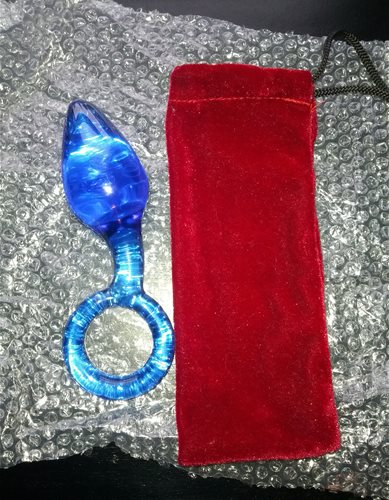 Like all SSA glass toys, it arrived in a thin red pouch made of velvety material, and wrapped in a layer of bubble wrap. As other people have said in their reviews, it would be better if the pouch itself were padded. However, this isn't the main issue I have the pouches; once you own a bunch of glass toys with this same packaging, it becomes difficult to tell them apart. This is where labeled packages (like boxes that other toys come in) would come in handy.
According to EF, the measurements are as follows-
Length: 6"
Insertable length: 4"
Circumference: 5"
Diameter: 1 1/2"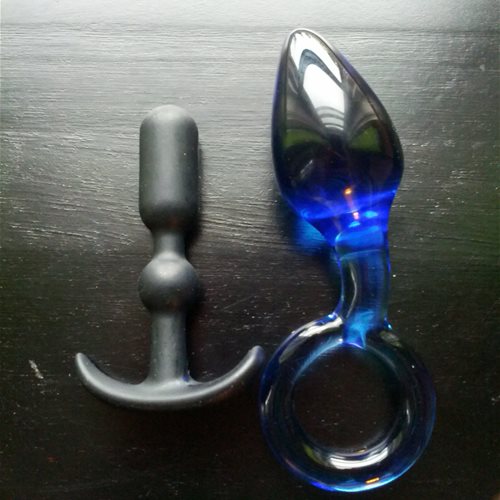 As you can see, it's pretty big. Here it is next to a small beginner's anal toy I have.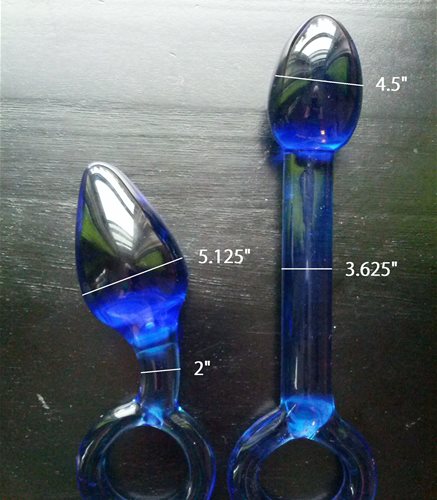 I also compared it in size to my Sweet Lola, which is my most similar toy to it; both are made of blue glass, have a circular handle, a narrower neck and a curved, bulbous head. They are different because their handles are perpendicular to each other. Used anally, the handle of the Sweet Lola faces forward, and the handle of the Neptune faces sideways. So the Neptune is better in terms of the handle.
The handles on both (which are almost the same, but the Sweet Lola's is more ovular and the Neptune's is circular) are big enough to comfortably slip two finger through, and they provide a large end for safe anal use as well as a method for easy retrieval.
The widest part of the Neptune can hurt a bit to insert and take out if you are an intermediate user like me (or it would hurt a lot of you were a beginner). It helps if I use a glass toy with a smaller head first. So the Sweet Lola is more comfortable for insertion.
The Neptune's shorter neck is better for extended use (obviously), as the Sweet Lola's long shaft can be uncomfortable if you sit or stand at the wrong angle. But I find the Neptune enjoyable to wear while I'm doing other things. I like the smoothness and the weight of the toy, and enjoy the feeling of it moving slightly inside me.
I'm female so I don't have a P-spot. I assume that men would enjoy the prostate stimulation of this toy, but I would actually find it much more comfortable if the bulb weren't so curved (even though I know that this is how many plugs are shaped). I haven't had to worry about it falling out though, and glass is much lighter than metal. It's also a great cheaper alternative if you're interested in hard anal toys but don't know if you want to buy metal ones. But I'd only suggest it for more advanced users.
I tried the toy vaginally, as some reviewers said it works great for g-spot stimulation. However, I found its neck to be too short to make it hit my g-spot the way that my longer toys do. But maybe my g-spot is just deeper than other women's.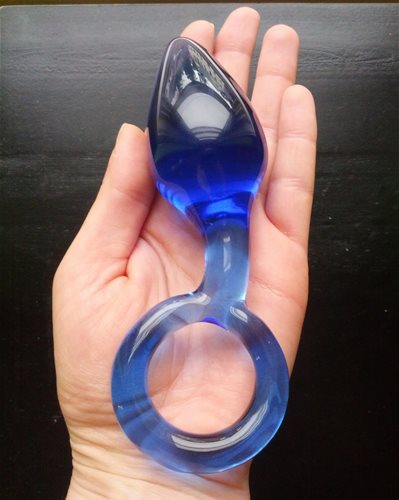 SSA toys are high-quality. The Neptune comes in a pretty blue like my Sweet Lola, and there were no air bubbles in it or scratches on it. They seem to be very durable, even to scratching; I have accidentally scraped them on the faucet a couple times while washing them and couldn't find a scratch on them.
In terms of care, it is easy to wash with soap and water, or with toy tipes or spray. It can also be boiled to sterilize it.
I think the Neptune would be great for travel if you wrapped it in some clothes to protect it. And it is semi-discreet, but I think most people would know what it is or ask about it if you left it out.
And I wouldn't suggest it as a gift (though it is beautiful) unless you know that the person is an advanced anal user, because the size can be pretty daunting.
Overall, I think it's a very good quality toy at a reasonable price. Like my other SSA toys, it will probably last me a lifetime. I like the smoothness of it, its simple handle and how it's easy to clean, it's made of a safe material and it doesn't retain smells as much as silicone or plastic (thought it does a little bit). I still have to work my way up to inserting it comfortably; I'm an intermediate anal user and it is probably intended more for advanced users. But I'm very happy with my purchase and looking forward to when that day comes!
This product was provided at a discounted price in exchange for an unbiased review. This review is in compliance with the FTC guidelines.
Thank you for viewing
Neptune
– glass butt plug review page!