Easy On The Eyes
I've really enjoyed playing with this blindfold. It's much better quality than the cheaper quality satin and elastic blindfolds that are easy to see through and don't fully cover your eyes. This blindfold provides full coverage and eliminates all visibility.
Published:
Pros:
+ Well made
+ No "tenting"
+ Leather
+ Buckle closure
Cons:
None
Manufactured by Sinvention, the Padded Easy Eyes Blindfold is a wonderful addition to the toy box of any beginner or advanced BDSM user. Made primarily of leather, when held up to the nose it does have a bit of that 'new car' smell. It's fittings are silver metal and are very sturdy. The blindfold closes around your head via a metal buckle.

It's not a conventional blindfold. What you have here is a leather strap and two slightly padded circular eye pieces that slide along the leather strap to adjust in order to fit perfectly over your eyes, keeping out all light and keeping your vision impaired.

The entire Padded Easy Eyes Blindfold, unbuckled, laid flat, from one end to the other, is about 28 inches. There are 12 holes, each one a little over 1/2 inch apart, in the last 8 1/2 inches of the strap for size adjustments.

What you aren't going to get with this blindfold is 'tenting.' On a regular blindfold, that's where the nose lifts up the material and allows slight visibility. Since this blindfold covers each eye directly, that's not an issue. The slight padding on each circular eye cover makes each one about 1/2 inch thick. Each rounded pad is about 2 1/2 inches wide and 2 1/2 inches in height.

If you need to clean the Padded Easy Eyes Blindfold, wipe it down with a wet washcloth. If you have to put a little bit of soap on the cloth, go ahead, but just don't submerse the leather. It's resistant, not waterproof. Do your best not to get fluids on it, but we all know that sometimes it can't be helped. The Husband shoots me in the eye with a stray shot of cum every once and a while. It just happens.
Experience
When The Husband and I play, we usually play pretty hard. If he wants to grab a hold of something, he does. He doesn't care if it's hair, bra, blindfold, collar, lingerie, or fish-hooking the cheek. I've lost many an outfit and pretty plaything during a scene. So when I say that something has to be durable to stand up to one of our sessions, it does.
One thing I'm not crazy about with the elastic strap blindfolds is that when he grabs, they stretch and pop and I can see... sometimes they break. We usually have to pause to bring out something else. It can be a real 'moment killer' and a pain in the ass. With the Padded Easy Eyes Blindfold, he was able to grab hair and strap too, and everything went together. My strap slid a little, but leather will stretch the more that it's tugged and pulled at.
The Husband made the comment that he really liked the way it looked while it was on me. He also liked that he could pull at the side of the strap to move my face and it didn't effect my actual eye coverings.
I should have had The Husband take a picture of me wearing the blindfold right before or after we got finished playing, but we didn't think about it. So, unfortunately you're getting a picture of me trying not to laugh about the fact that I'm taking a picture of myself - while blindfolded.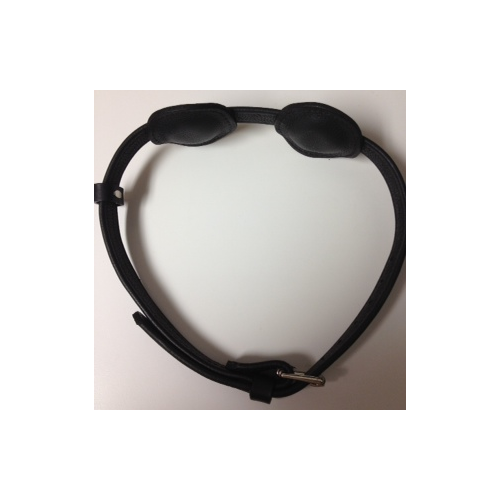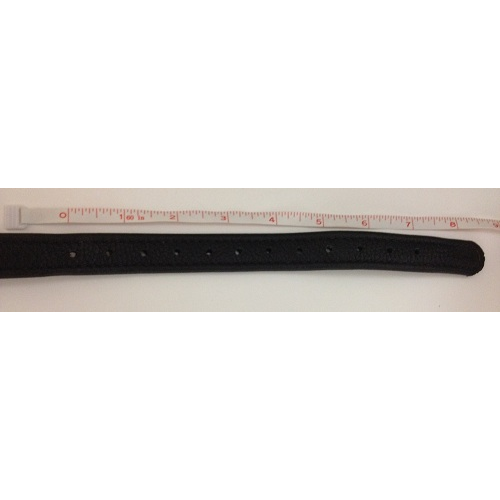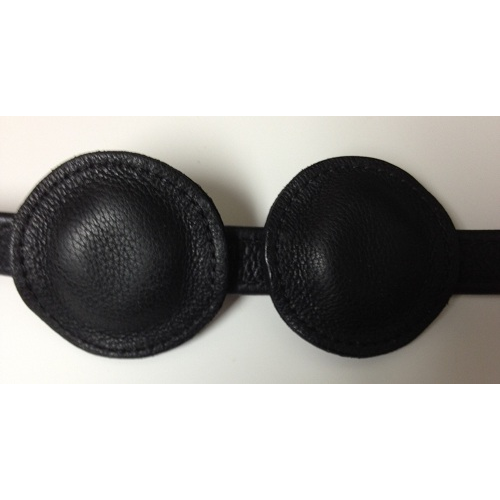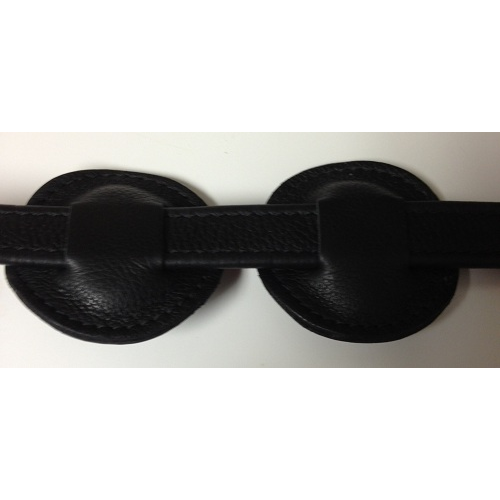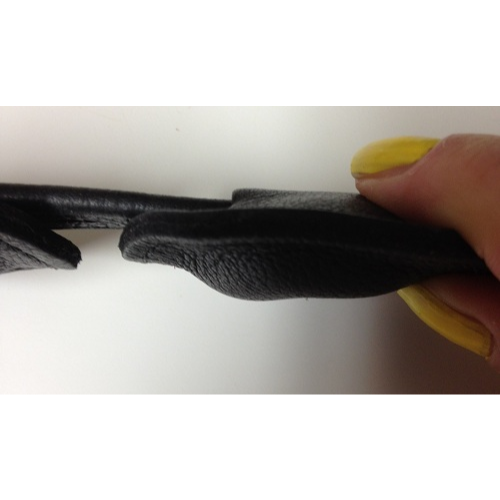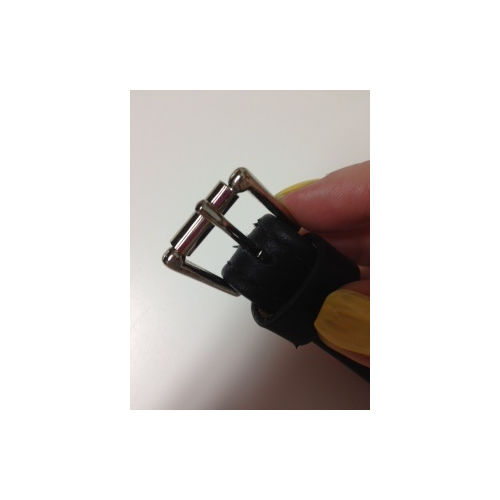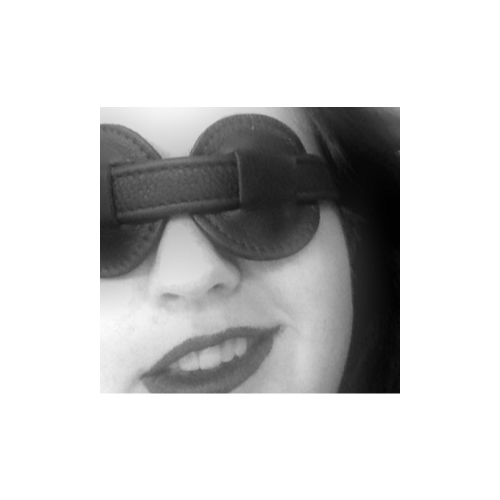 Follow-up commentary
3 months after original review
This has been one of the most interesting blindfolds that I own. I really enjoy wearing it and others do to. I get one of two reactions when I pull it out:
1. OMG... that's cool.
2. OMG... what is that?

Either way, people usually want to try it on. It photographs well (Err... when you're not trying to take your own picture with it on.) I would definitely recommend this blindfold for anyone who is looking for something a little bit different in the way of BDSM and sensory play. It's well made and has held up to the rough stuff that I've put it through. If you're interested, go for it. I'm so glad I did.


This content is the opinion of the submitting contributor and is not endorsed by EdenFantasys.com

Thank you for viewing
Padded easy eyes leather blindfold
– headgear review page!