Seductive & Sensual Clamps
These perfect feathered nipple clamps provide a soft, slightly painful, and sensual experience. They require a soft touch, but produce a slightly mild bite. They are the perfect sexy addition to anyone who wants to test the waters of pain and pleasure.
Published:
Pros:
Sexy, Tight, Comfortable, Beautiful, Cheap, Quality
Cons:
You have to be careful with them, as they are delicate
So I should preface with a my experience with nipple toys. I own one other pair of nipple clamps. They are Japanese Clover Clamps, and I ordered them at the beginning of last summer. They are for more experienced to medium pain lovers, because they clamp really tight and there are no levels of "clampage". I have used them almost four times a week for the past eleven weeks. I love these clamps because they are so intense, and you can pull on and tease with them. I seriously love these clamps, and would recommend them to anyone!
So when I received these Feathered Clamps I was so so excited to try a new set of nipple clamps. The packaging was minimal which I loved, there are no instructions. But there really is no need for instructions. The clamps are in a small plastic bag, and in a cardboard container.
I quickly opened the box and ripped open the plastic to find my beautiful, soft, and high quality feathered nipple clamps. The softness of these onyx clamps is so sensuous I couldn't wait to put them on.
Each clamp is covered with a black rubber that really helps the clamps stay on the nipple comfortably, with no chance of them coming off easily. And each clamp has a small screw that can be adjusted so that you can either have a tighter clamp that is a little bit painful. Or you can tighten the screw and make the clamps have less of a bite. So these clamps are perfect for anyone who wants nipple clamps but can't take the really tight clamps.
These Sex and Mischief Clamps are really high quality, both the clamp and nipple section are made extremely well. They are really high quality, even though they are only around ten bucks. Very very much worth the money, and even more.
Although these clamps are really really beautiful, you cannot get these dirty. The metal and rubber you can get something on like lube, or sweat, or any other unmentionable. But you cannot get the feathers dirty or wet. So you must keep these clamps clean. You must also take good care of the feathered section. You must not bend the feathers, or pull on the feathers, they will break! So take good care of them. You must be gentle with these clamps.
By saying that, this means that these clamps cannot be pulled on in use, so they are more for aesthetic use rather than actually nipple clamps that can be pulled, teased, and played with.
But even though you must be gentle with these clamps, they are really pretty and really worth the reasonable price.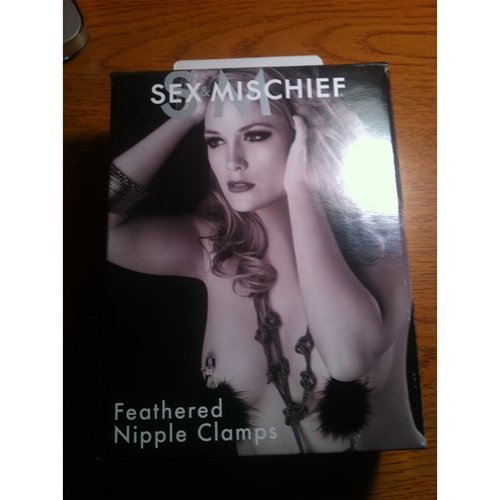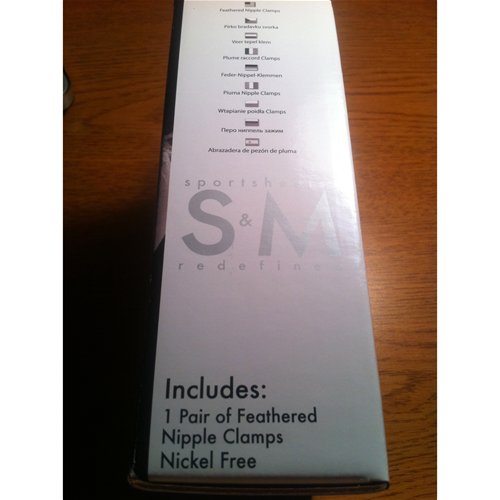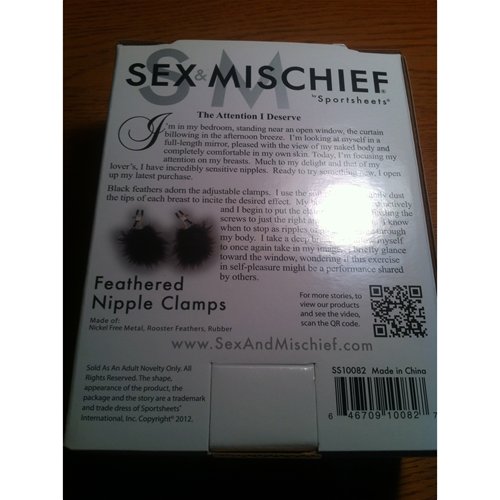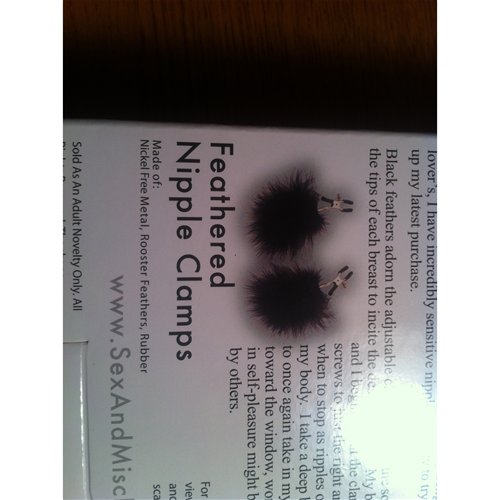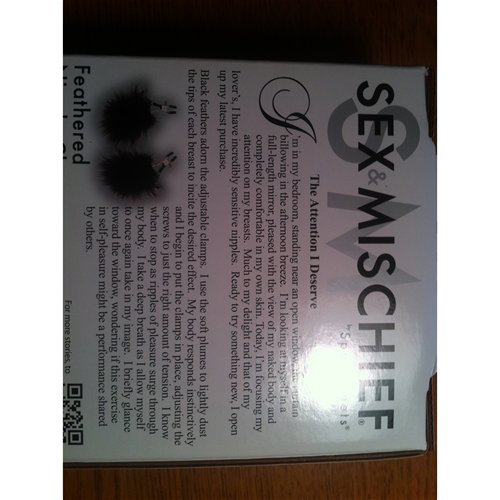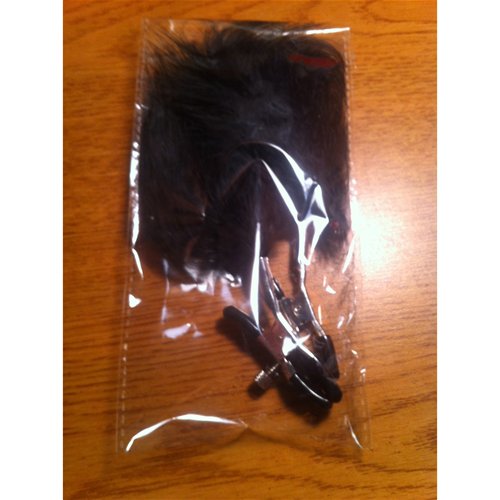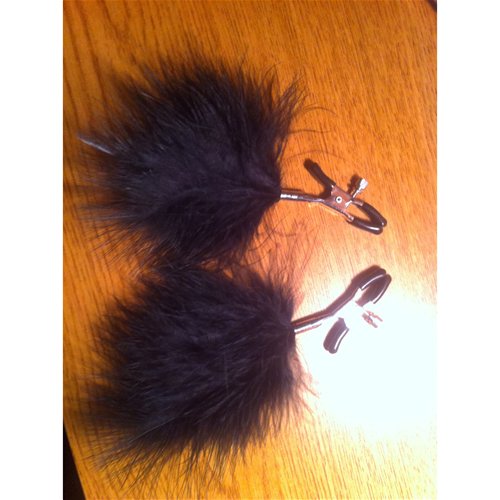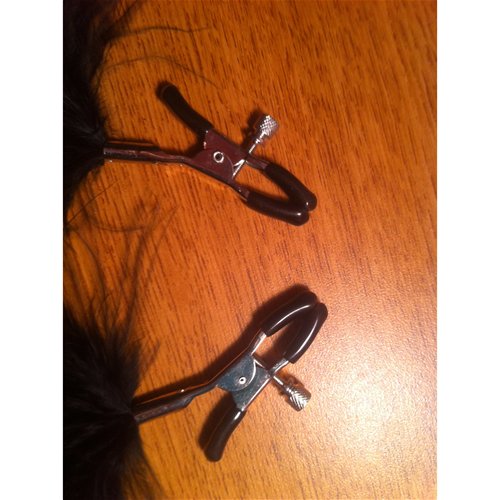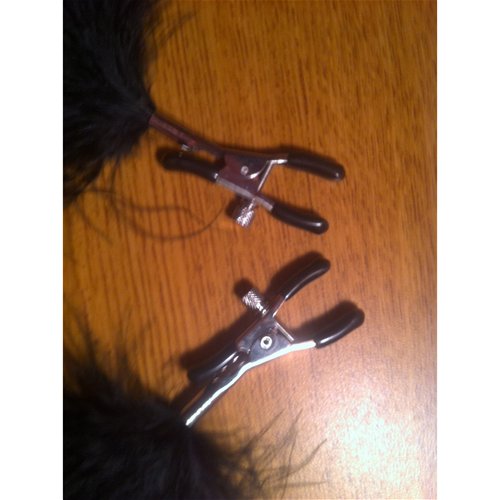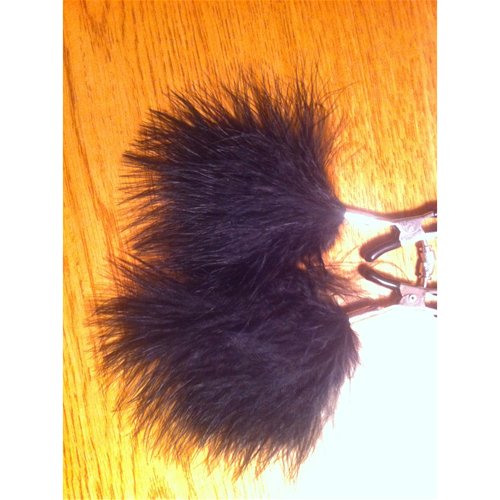 This product was provided free of charge to the reviewer. This review is in compliance with the FTC guidelines.

Thank you for viewing
Sex and Mischief nipple clamps
– sex toy review page!