Dino-Soaring Delights
The Raptor has quickly rocketed to the top of my collection, large and firm with a big set of balls, I may have found dildo perfection!
Published:
Pros:
Large yet comfortable shape, thick head, even has stimulating balls!
Cons:
Absolutely none!
Being a huge fan and collector of unusual designs of dildo such as those based on monsters and mystical creatures, I was intrigued when I noticed that one of my favourite sex toy brands, Tantus, had produced not one but two new dildos that feature a dinosaur theme, The Raptor and the T-Rex. Now to look at both toys at first they appear to both be pretty sizable dildos. A look at the dimensions of the two toys though, reveals that the T-Rex is in a league of its own, measuring 2 1/4 Inches in diameter! Its smaller brother, the Raptor is listed (according to Tantus) as measuring 1.6 Inches in diameter, still pretty girthy but much more manageable I thought. That was my mind made up; I decided that the Raptor was made to be in my collection!
To say I was excited when someone kindly treated me to the Raptor would be a definite understatement. From the very beginning I had high expectations for the Raptor to live up to.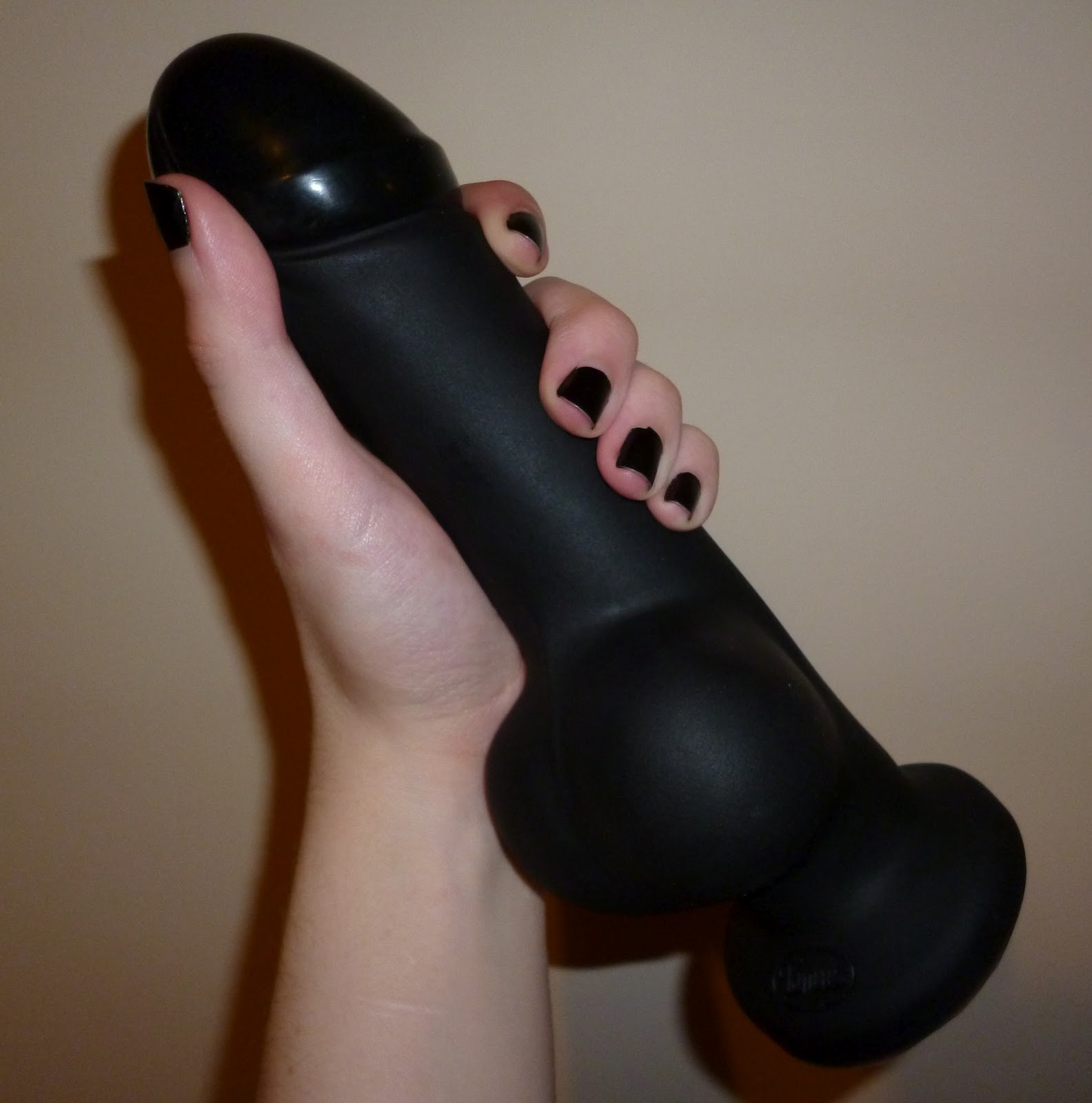 Packaging:
The packaging of the raptor itself it typical of Tantus in its design, though it is a much larger box than I am used to with Tantus dildos, roughly twice as large! With the generous size of the dildo itself it's a necessity rather than excess. While most Tantus toys arrive standing upright in their packaging, the Raptors sits at a diagonal angle within its clear plastic packaging, with its large balls quite prominently displayed. On the back and sides of the packaging you will find plenty of information about the silicone used in Tantus toys.
Measurements:
Total Length: 8 ½ Inches
Insertable Length: 5 Inches
Circumference of Lower Shaft: 5 Inches
Circumference of Head: 6 ¼ Inches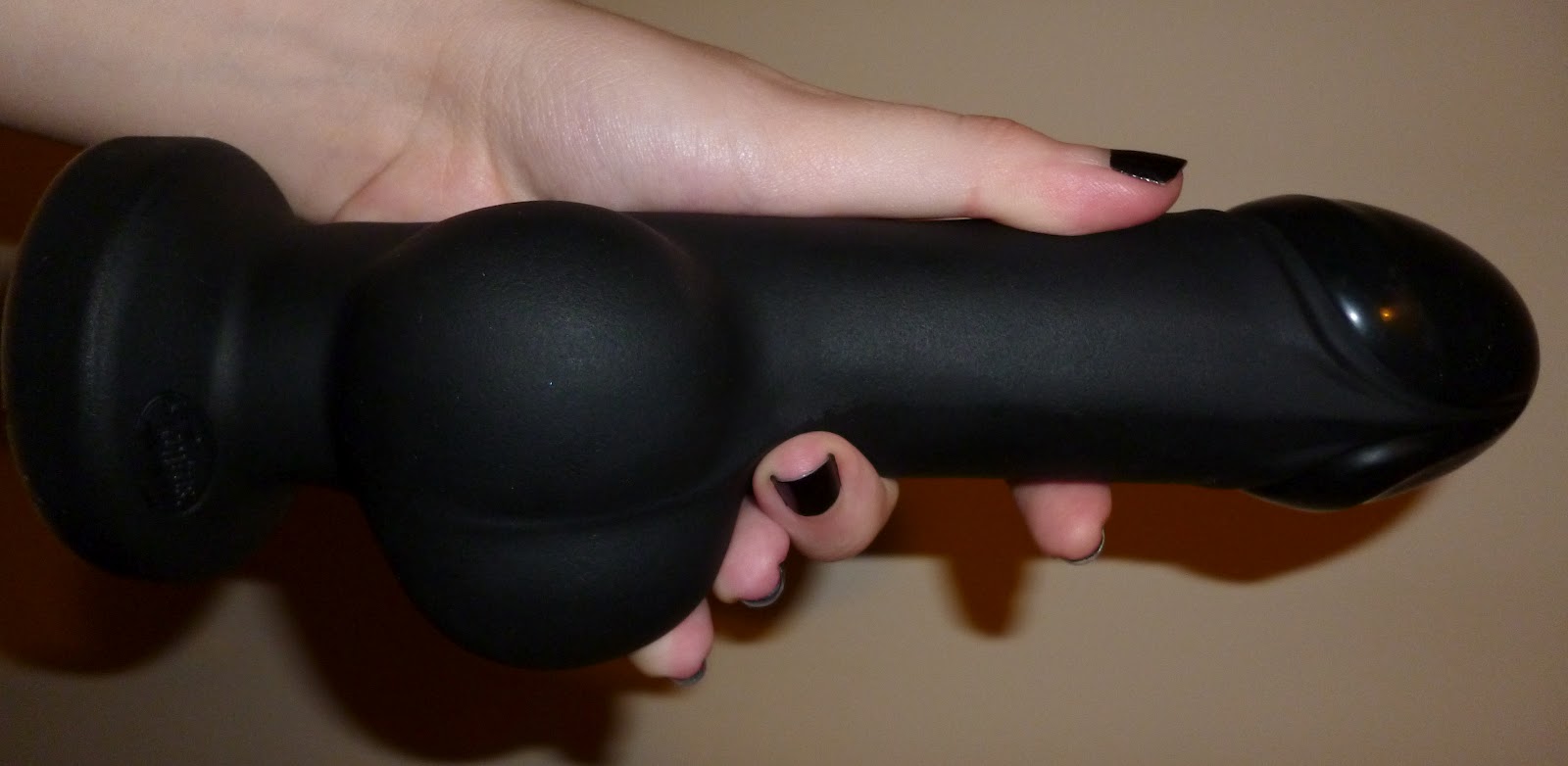 First Impression:
After removing the Raptor from its packaging, I had to take a moment to admire its strong build. I chose the black option. (The Raptor is also made in purple or orange) In person the difference between the toys matt black shaft and shiny black head is much more noticeable, as is the thickening between the shaft and the larger head. The sides of the head are quite pronounced and the full, rounded balls stick out proudly. The base of the toy is slightly angled to help balance out the natural lean of the toy and engraved on the base is the name Tantus. One thing that surprised me about the Raptor is its firm build. Though I expected its thick girth to mean that it is firmer than some Tantus toys I already own, it is still that bit firmer than I even thought. Playing with the Raptor in my hands I can't help but think that the solid build certainly suits the strong appearance of the toy, and being a Dinosaur themed dildo I wouldn't expect any less. You can probably guess that with its size and hard body it also has a nice amount of weight to it.
In Use:
Seeing the Raptor in person and realising just how large his beautifully shiny head is, I was initially nervous and even unsure of whether or not I could manage this monstrously big dinosaur dick. On my first attempt with the Raptor I had all of two minutes of warm up time with a slim dildo before giving into the temptation and deciding to see if I could handle the Raptor, I didn't have high hopes that I would be able for him but to my surprise my first attempt was actually a success. Squatting down on my two knees and hovering over the lubed up Raptor, I slowly lowered myself onto his impressively girthy head with surprising ease but great pleasure. So, although the head of the toy is its largest point and it's so firm that there is little give to it, I (usually a lover of petite toys) somehow found myself taming the beast of a dildo that is the Raptor. My First insertion of the Raptor was one of those sex toy moments I will remember for years, with every last inch of my body quivering with both delight and shock over the power of the beast.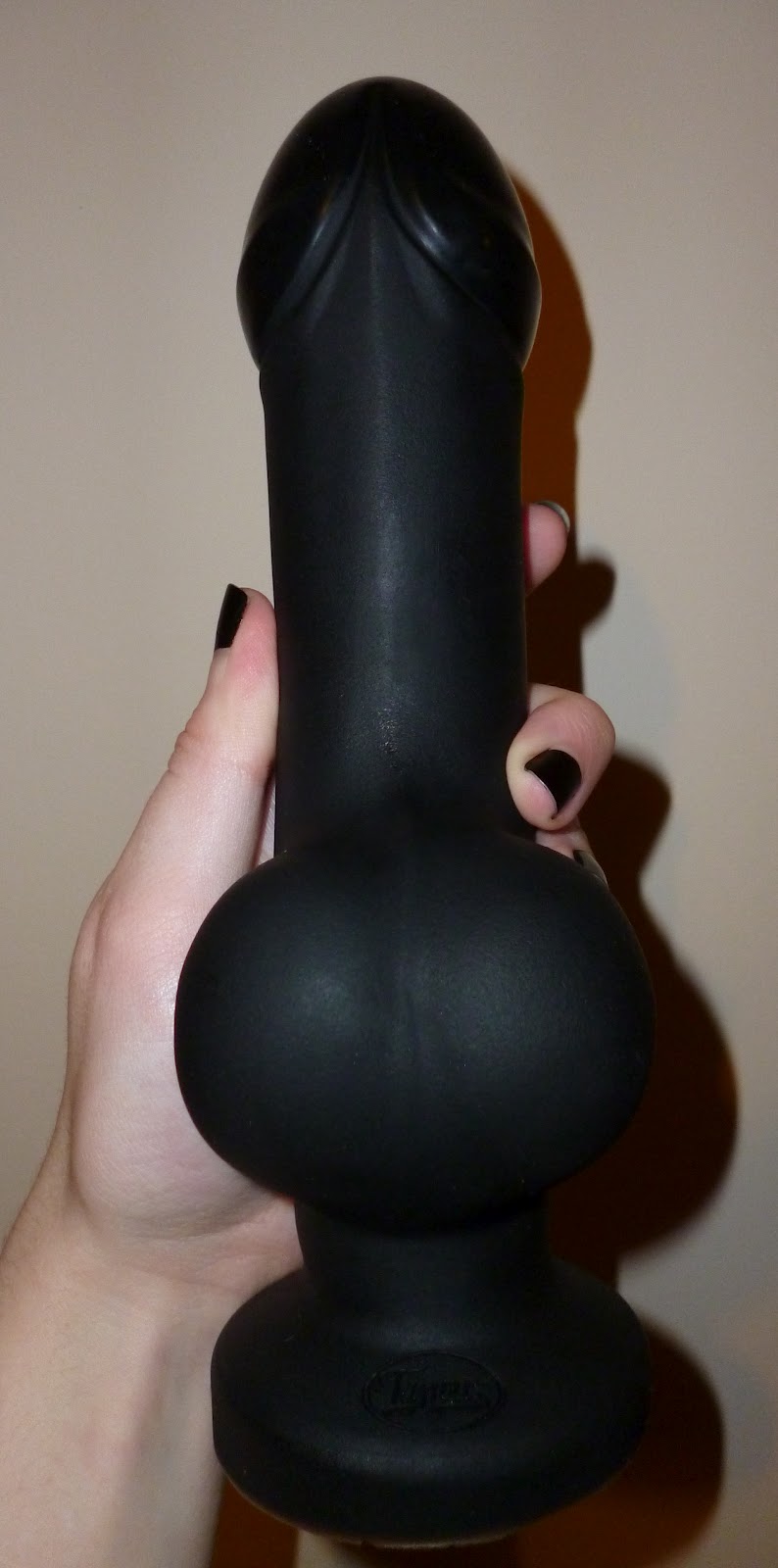 Experience
Easy to insert yet incredibly fulfilling once inserted, I think this has to be my dream toy for challenging my size limits while still being very manageable. The shiny finish of the head definitely helps with the first couple inches of insertion and after that the shaft tapers down slightly but switches to the matt finish which creates just a hint of extra friction making every thrust that little bit more stimulating. With only five inches of insertable length before the balls of the dildo stop you from inserting more, I found the length just right for a toy of its girth. With the base of the toy sitting against the ground, you can press your body down onto the toy to a point where the pronounced balls rest against the clitoris. One thing I love about the balls of the toy is how they can quite audibly slap against you cheeks at every thrust. I'm not usually a fan of testicles on dildos but even I find them to be quite aesthetically pleasing and in fitting with the overall design of the Raptor (Or as I now call mine, The Beast!)
The Raptor is even designed for use as a strap-on dildo, with a thick flat base and enough space between the base and the balls that the receiver can enjoy slapping against them ( Strap-on on sex with this doggy style can provide a great deal of clitoral spanking with no with no added effort.
Care:
Made of high-quality Silicone, the Tantus Raptor is both Latex and Phthalates free, silicone is completely non-porous meaning that it can be fully disinfected by boiling it for 3 minutes or by throwing it into the top rack of your dishwasher or it can be simply washed after use with warm soapy water or specialized toy cleaner, it is generally believed that silicone based lubricants should not be used with silicone toys. I would recommend using a generous amount of water-based lubricant with the Raptor.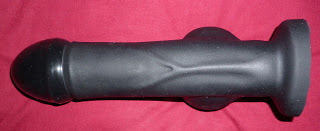 This content is the opinion of the submitting contributor and is not endorsed by EdenFantasys.com

Thank you for viewing
Raptor
– realistic dildo review page!