Confused Use
This is marketed as a vaginal exerciser and a g-spot dildo. Many are unsure of the use for the exerciser use of this toy and information was not included in the packaging and is not where to be found on the internet. As explained in the experience section, I swear if there would have been a camera I would be on sex toy bloopers!!
Published:
Pros:
Versatile
Hits G-Spot
Cons:
Lint Magnet
Lack of instructions
Soft and flexible
no textures
Fiji by California Exotics
Part of the Dr. Laura Berman line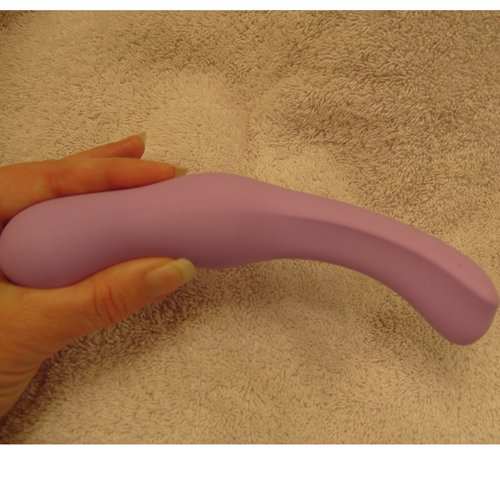 Fiji is a vaginal exerciser and stretcher by her packaging. She actually works very well as a g-spot dildo. I would say that since this is very soft, flexible, and squishy that it wouldn't work anally for males or females.
It also lacks a true base so I could easily see this toy going missing and the user ending up in the ER.
It is somewhat difficult to try to do Kegal exercises with this toy. It slips around and it is hard to keep in your vagina. While it is in your vagina I believe that you are to try to squeeze your muscles around it while keeping it inside of you. There are no instructions included with this toy.
Material/Texture
The Fiji is completely smooth and soft, it is somewhat soft and squishy. It is not very firm and you can bend it. It is in a purple color that all of Dr. Berman's toys are. Fiji is made of Silicone. It has an Eden safety scale rating of 10. It is nonporous, hypoallergenic, phthalates and latex free. His toy is a lint magnet. With silicone toys only use a water based lubricant so that the finish isn't ruined.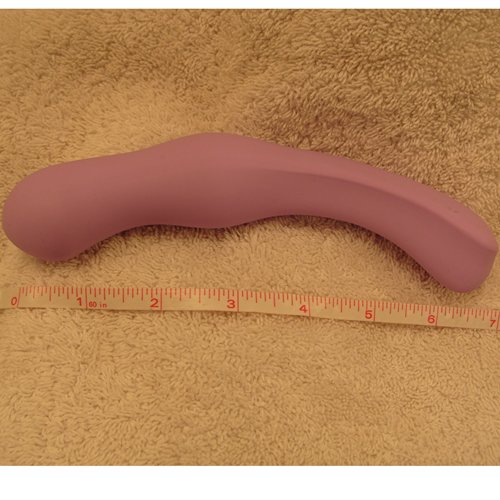 Size/Shape/Design
Fiji has an over all length of 7 inches, it is insertable up to 5 ½ inches on each end. It is nicely curved for g-spot stimulation. It's greatest diameter is 1 ¼ inches. It's double ended so you have 2 toys in one. One end has a rounded bulbous end and the other end has a type of a knuckle appearance. The rounded bulbous end has a diameter of 1 ¼ inch, the whole shaft is rounded. The knuckled end has a blunt type end. The end is 1 ¼ inch across and 5/8th inch from top to bottom. The shaft area is not rounded. It seems to have more of a ledge present.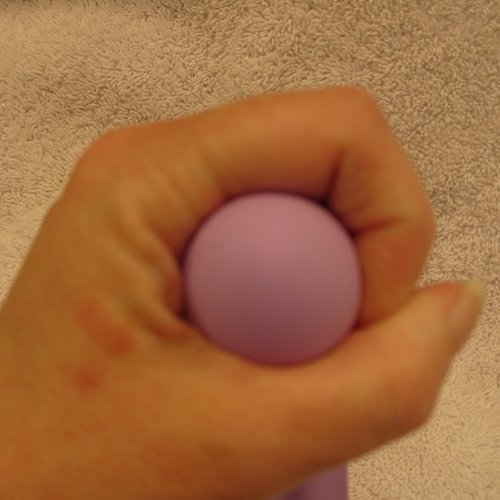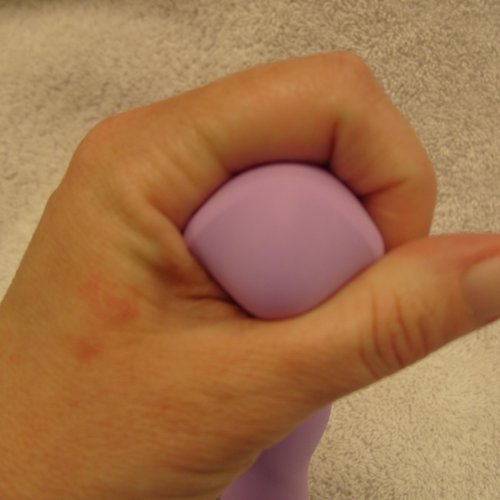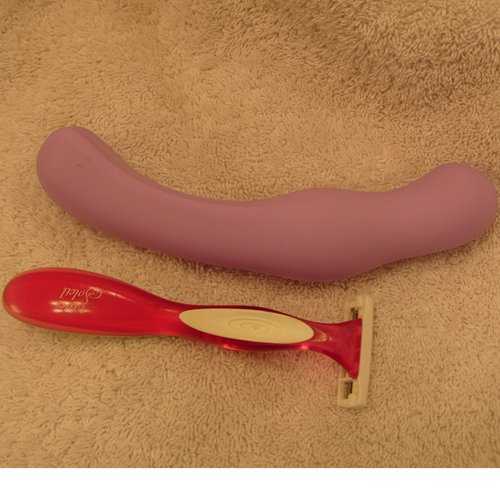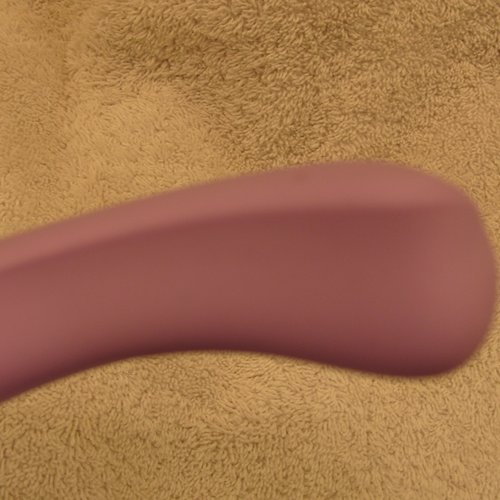 Care/Maintenance
The Fiji is silicone and non porous so you can clean it with your antibacterial soaps and water, toy sprays, Eden wipes. You can place it in your dishwasher or boil it. Because it is such a lint magnet and it needs to be stored away from other silicones I would suggest storing it in a plastic baggy. When you store silicones together they can ruin the finish on the toys. Since it has no motor or parts you can use this in the tub or anywhere.
Packaging
Fiji comes in a clear plastic box. The box actually has pictures and information about Dr. Laura Berman on 3 of the 4 sides. The toy itself doesn't come with any instructions. I tried searching the internet for information on this toy and I was really unsuccessful with finding usage info. I also checked dr. Berman' s web site but there was no
information there either.
I would say that TSA might have a good idea about what this is but, I am now to the point that I don't care!!
Experience
Ok, so you know when you get a new toy and you pick it up close to your face and you look at it, you inspect it. Then you think, what the heck? You go back to the package, nope no info there. Hey it's a dildo, put it where it goes, but it's supposed to be an exerciser. So I start doing Kegal's, pops out. What the heck, ok so hold it in place and squeeze. This is not really doing much. So you get up on your knee's, you try to squeeze pop it falls out. Oh, now there's dog hair on it. Dammit!! If you would have seen the comments and the acrobatics with this experience you would have been rolling. So I put it away, I will use it in the morning when I am not so "wet". So the next day I inserted it without any lube, same thing. I did get exercise shooting this thing out of my vagina and then crawling to retrieve it. Thank god my husband wasn't home or I would be getting so much shit for that. But honestly it does hit the g-spot and it feels good. I don't see this measuring up to my intensity or my balls that I like to use. It will be an occasional toy. It didn't knock any of my favorites off of their perch.
Follow-up commentary
4 months after original review
I am not really fond of this type of Kegel toy, I do prefer my balls that I can wear out. I am really good at shooting this one but I do not use it much.
This content is the opinion of the submitting contributor and is not endorsed by EdenFantasys.com

Thank you for viewing
Dr. Laura Berman Fiji
– g-spot dildo review page!