Didn't live up to my expectations.
All in all, they're a pretty toy to add to my collection. I'm certainly glad I tried them, but I'll most likely be trying either a different style or a different brand. They didn't live up to my expectations and I was pretty disappointed because I really wanted to like them.
Published:
Pros:
Pretty to look at, Weight
Cons:
Couldn't feel them, Should maybe have a string attached
I was super excited to receive these. They're my first kegel exerciser and I've heard only good things about Ben Wa balls. Maybe my expectations were too high, I don't know. However, they did absolutely nothing for me.
First of all, I sort of panicked when I first inserted them. I thought they were going to get stuck when they got really far up there. I did some research and discovered that I could easily push them out, which I did. I re-inserted them and left them in for hours and felt nothing. I had no problem keeping them in. I didn't have to work at it at all. I really couldn't even feel them. I'm pretty tight, so it surprised me that I didn't feel anything. I've read that they can potentially arouse the wearer as well as strengthen the pelvic muscles, but I wasn't the least bit turned on by them. Since I had no problem keeping them in place, I didn't experience any of the things I've heard about. I'm going to try them again tomorrow for an entire day, but at this point I don't really expect much of anything.
These balls do have a couple good aspects about them though. They're definitely pretty to look at. They're made of glass and I like how clear and crystal they look. Because of the material, they're compatible with any type of lubricant, but I didn't need any. There aren't any bumps or texture at all. They're incredibly smooth and simple in design. They slipped right in on the first try. Also, the weight was spot on. They weren't too heavy or too light. They even came with a cute little bag to store them in. They're definitely travel-friendly. You can wear them anywhere, which is the whole point. They can also be warmed up, either in hot water or in the microwave. They can even be cooled off, depending on what you're into. I prefer warmth, so I used warm water and that part of my experience was enjoyable.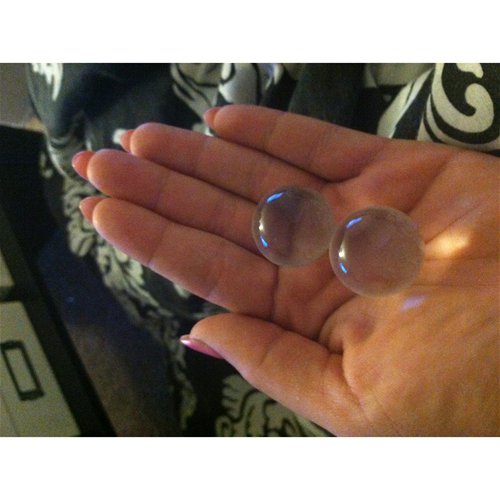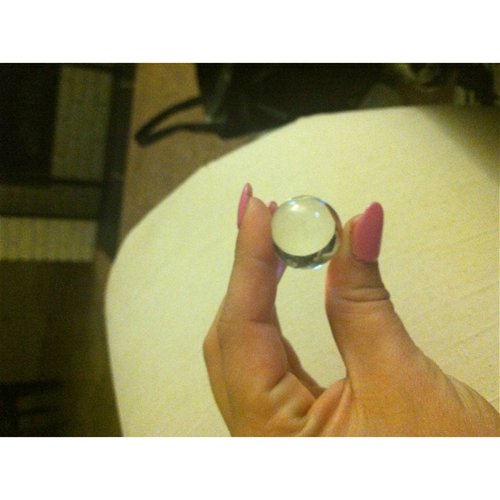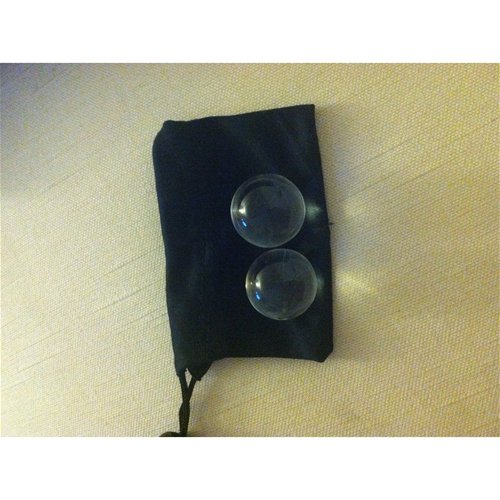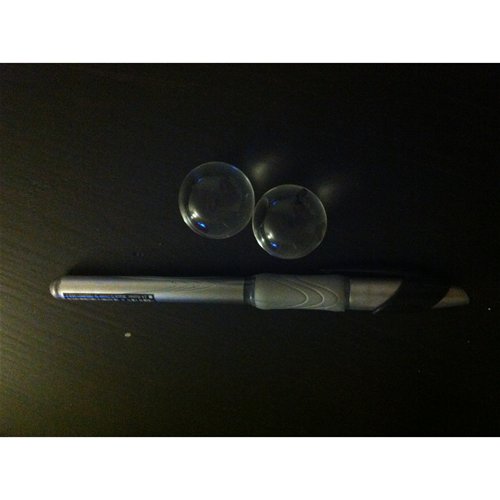 This product was provided free of charge to the reviewer. This review is in compliance with the FTC guidelines.

Thank you for viewing
Icicles ben wa balls
– vaginal balls review page!