Not just for first timers.
The first time softee teaser is not just made for toy newbies. It's perfect for someone who is more advanced when it comes to toys. The price is amazing, and the vibrations are very strong. It can be used in and out of water. You can use it with your partner, or solo. I do wish it had more settings, but I'm just as happy with the setting that it comes with.
Published:
Pros:
Strong, Waterproof, Removeable sleeve, G-spot stimulation, Beginner Friendly, Textured, Soft,
Cons:
Limited vibration settings, Collects lint and hair,
I first have to state how surprised I am by this little number. I was looking for something new, but didn't break the bank. I almost didn't order it because it has the words "My first" I was thinking it was going to be weak in vibrations, and mostly created for women just starting off with sex toys. I just decided to order it, and I've very glad that I did. It's small, but it does VERY well in getting the job done.
When you the first time softee teaser it comes in the normal plastic casing. It's completely see through, and it has a paper insert. You can keep the package, and reuse it, or you can toss it if you like. The package isn't that big, so it wouldn't take up too much space. Even with the package you can place it into your drawer, or under your pillow. The package does have some information on it.
Power packed
Multi speed
Easy to use
May be used in and out of the water
The item is picture on the package, and the toy is in full view. You can give this as a gift in an adult setting. It's also the perfect sized to be used as a stocking stuffer. The toy its self is pretty cute and compact. Depending on the size of your pocket, you can place it into your pocket and head out the door. The teaser is 6in in length and 5 inches Insertable length. You can also toss it into a small carry-on bag, or purse. It doesn't have anything on it that would set off alarms.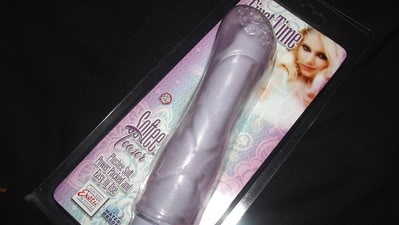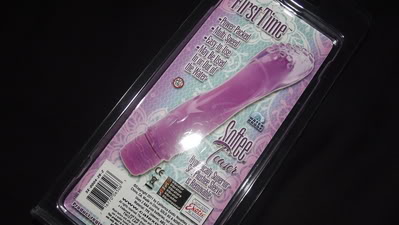 The first time softee teaser isn't just for people who are new to toys. It's perfect for anyone, weather you're a newbie, or someone more advanced in the toy department. It's waterproof, so it can be taken into the shower or the bathtub. When washing it's very easy because you can fully submerge it.
The teaser is made up of two different materials.
The first material would be the softest part. TPR is less porous than cyberskin but more porous than silicone, so we recommend using condoms when sharing. TPR toys cannot be disinfected with boiling water. You can use warm water and soap, or you can use your favorite toy cleaner. When using it you sold only use water, and silicone based lube. Using oil based lube could damage your toy. The part that is made up of TPE is actually a sleeve. The sleeve is removable, and it makes cleaning easy, and more affective. TPE is extremely flexible, so when cleaning the sleeve, you can turn it inside out to make sure it's completely clean. It does pick up a lot of lint and hair. You should was it before and after every use.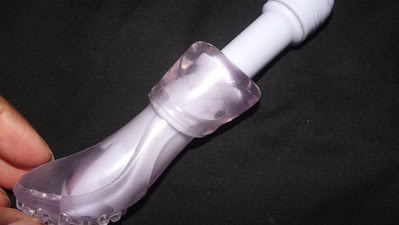 Experience
Continued...
The second material which is the inner core is made up of plastic. Plastic is non-porous and phthalate-free material with a firm, smooth textures. Plastic can be used with any lube, but in this case you should only use water, or silicone based lube. Plastic is hard, and unlike the TPE sleeve this doesn't have any give. You can't bend it or twist it to your liking, so when using it you should be extra careful.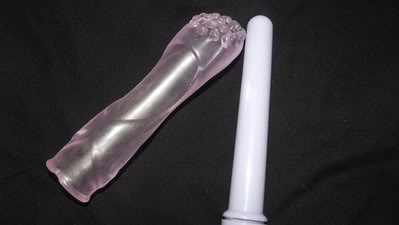 The teaser does have a good amount of texture, and the head is angled is such a way that it can lay perfectly onto your clit. When I first looked at it, for some reason I thought the nubs were going to be hard, but they weren't even close they are VERY soft, and when pressed onto the clit it bends against your body. When using it for g-spot stimulation the little nubs add a very nice stimulation. I do wish that some of the nubs were raised a little higher, because some women may not feel it completely. The nubs are perfect for people who are new to texture,or who are sensitive.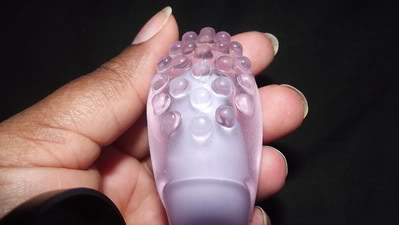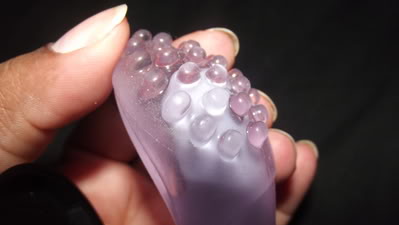 The softee teaser also vibrates. I love the vibration settings on this thing. They aren't too loud, and very strong for the noise level. I want to say that this is perfect for all users, but it may be too strong for some. I do wish that it had more vibration setting, but it doesn't. The teaser has the normal low, medium, and high. For the price and the power, I'm more than happy with the vibration settings. The teaser runs on two triple A batteries, and has a turn dial style button. Other than the texture that is on the tip there are is no real texture. I do have to say, when used with a lot of lube; it can be kind of hard to hold on too. This perfect for shared living. With the t.v on you cannot hear it through a closed door, but you can hear it through the covers.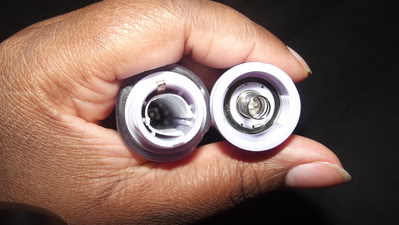 Experience...
I wasn't too excited about trying this product, but I do love it. I love that the size wasn't too intimidating, and overly large. The vibrations were amazingly strong, and can be felt deep when using it for g-spot stimulation. I do think if anything happened to this, I would order another one. I also learned that for me, I loved it more for clitoral stimulation than I did for g-spot stimulation. I felt it was too short for g-spot stimulation, but if you have a shallow g-spot this would be perfect. I loved it for clitoral stimulation. The nubs add the perfect extra stimulation. Most of the time I like to hold items in place when using it for the clit, but with this I used it in more of a massage kind of way. I placed it on my clit and went in a circular motion and it was AWSOME.
This content is the opinion of the submitting contributor and is not endorsed by EdenFantasys.com

Thank you for viewing
First time softee teaser
– sex toy review page!