Not So Dreamy
With the horrible smell and weak vibrations, I wouldn't recommend this to anyone I know if they were looking for a G-Spot toy. I would highly recommend steering clear of this toy unless you are looking for a nightmare.
Published:
Pros:
Maybe a good beginner G-Spot toy
Cons:
Jelly
Horrible Smell
So back when I was doing blog reviews for Eden Fantasys, I wanted to try out a G-Spot toy, so I was sent over a list that I could choose from. I choose the Lucid Dream No.42. Mind you, this was before I did research on materials of toys. This item was a
BAD
idea for me.
~Features
The Lucid Dream No.42 is for G-Spot stimulation. The tip is curved, and it has a bump or curve in the middle of the shaft as well. Vibrations are supplied, but the single bullet that is in the top of the vibe didn't provide enough
strong
vibrations throughout the toy. Vibrations did move down the shaft, but they were too weak for me. Lucid Dream No.42 has simple controls. The battery pack is attached by a cord that runs through the whole toy, which connects to the bullet in the top. Lucid Dream No.42 is supposed to be waterproof, which is always a plus! I personally never tried this out in the shower, pool or bath. There are 4 speeds of vibrations that you would simply push the up or down button in order to control the speed.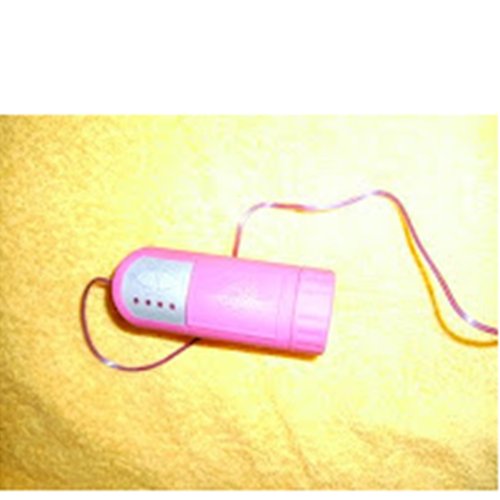 ~Intended Use
Lucid Dream No.42 is suppose to be for G-Spotting, however, this didn't do anything for me G-Spot wise or at all.
~Look
If you were to leave this laying out, people would know
exactly
what it is, so I would store this if you don't want others knowing you own sex toys.
~Touch/Feel
The feel of the Lucid Dream No.42 is smooth but draggy if you don't use enough lube. There is no kind of texture to this toy at all other than the bumps, but even those are smooth.
~Smell
Oh gosh, I
MUST
say this has a horrible smell, like most Jelly toys do! I opened the plain brown box it showed up in, and proceeded to pull the Lucid Dream No.42 out. The smell made me so sick I
literally
got sick to my stomach and wanted to throw up. I have had this toy for a YEAR. I pulled it out yesterday and it still smells so STRONG of that same horrible smell. I had let this air out, washed it with toy cleaner, and washed it with hot water and Dial soap. The smell is here to stay I guess, so if you are as sensitive to smells like this, I would recommend passing this by.
What's It Made Of
Mentioned in the
Smell
description, I mentioned it was made of jelly! Jelly is a 2 on EF's safety chart. Jelly is very porous so I don't recommend sharing the Lucid Dream No.42 if you do or plan to, I would recommend covering it with a condom.
~Lube Compatibility
You can use any lube you wish with this item such as silicone and water based.
~Tidy Time
How would you clean the Lucid Dream No.42? I use an antibacterial toy cleaner. Jelly toys
CANNOT
be sterilized like silicone can, so boiling these won't work and is NOT recommended. Do NOT use harsh soaps on your jelly toys, as they are porous and the soap can soak into your toy and cause rashes or burning.
~Storage
How to store your Lucid Dream No.42? I personally kept it in the plastic packing it came with. Don't store your jelly toys touching other toys because they can melt or discolor. You can store these in ziploc bags as well. Store in cool dark place.
~Design,Shape and Size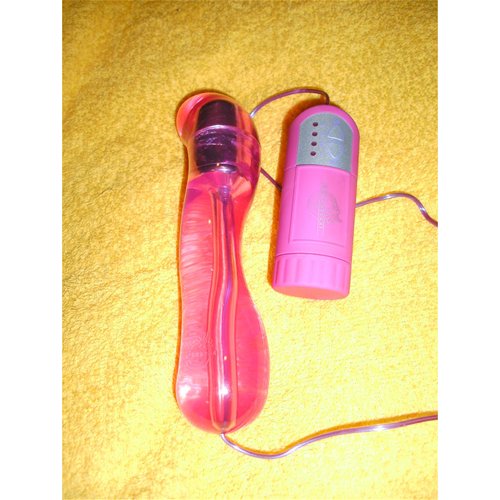 The Lucid Dream No.42 is 7" long, with an insertable length of 6", circumference 5", diameter of 1 5/8" and weighing in at ONLY 0.5lbs. The shape is pretty interesting, but just didn't work for it's intended use for
me.
Experience
Overall experience with the Lucid Dream No.42 was more like a Lucid NIGHTMARE for me, as I didn't even get 5-10 minutes into playing before retiring this to the back of the toy drawer. I NEVER got off using this. I ended up pulling out one of my rabbit vibrators that ALWAYS did the trick for me.
Follow-up commentary
7 months after original review
I have had this item for a good while and have only used it once, I just can't get over the HORRIBLE jelly smell that it still holds over a year later. I am not fond of the material,smell or the lack of power. I wanted to like this toy when I first got it because it was my first G-Spot toy, I have found better G-Spot toys to use. This little "dream" or should I say "nightmare" lives in the bottom of my toy drawer. I honestly wouldn't recommend this item to anyone.
This content is the opinion of the submitting contributor and is not endorsed by EdenFantasys.com

Thank you for viewing
Lucid dream No. 42
– g-spot vibrator review page!