Zizo.. a luxury vibrator without a luxury price
I just loved my first experience with Zizo. The intensity of the strong vibrations, the discreetness I felt when using her since it was so quiet, and the many different patterns that kept me very entertained. I also loved the fact that she was made by Lelo which is considered a luxury toy but yet didn't come with a luxury price. I definitely plan on trying more Picobong and Lelo toys in the near future.
Published:
Pros:
multi-speed, waterproof, very quiet, silicone
Cons:
didn't care for the way the cap went on
When I received Zizo in the mail boy was I excited! I just couldn't wait to give this toy a try. Knowing what a great experience I had with Liv, also made by Lelo, I just knew Zizo wouldn't let me down. I was definitely right in that assumption and we had a wonderful time together.
Zizo is considered a traditional vibrator. Zizo is made of both plastic and silicone. The shaft is made with body safe silicone that is very smooth and velvety to the touch. It is FDA approved, hypo-allergenic, latex free, waterproof, non-porous, and phthalates free. There isn't any smell or taste that I could notice. Silicone being the safest material out there is rated a 10 on Eden safety scale. You can rest assured that you will not have any problems with germs and bacteria as long as you clean it before and after every use. The cap on the base of Zizo is made of plastic and has ridges to help make it easier to grasp when using. Just above the cap on the shaft you will see the PicoBong logo stamped into the silicone. There is a very thin almost unnoticeable seam that is on both sides of the Zizo; however, I couldn't ever feel it when I was using the toy. Zizo is very firm and not flexible at all. The head is slightly curved allowing it to be used for g-spot play; however, I myself wasn't able to accomplish that task. For those of you who know exactly where your g-spot is you can give it a try or go with MOKA also made by Lelo in the Picobong series. Since this is a silicone item, do not use any silicone or oil based items on it. This includes lotions, oils, alcohol-based cleaners, petrol and acetone cleaners. Do not place in direct sunlight. As far as discretion is concerned, that shouldn't be a problem for Zizo is extremely quiet, nearly silent.
As far as size and who can use this vibrator, well I definitely feel beginners will have no problem using this vibrator. Zizo is a nice size but not so big that it should scare those of you just starting off with using toys. It measured approximately 7 3/4 inches in length, 6 of which is insertable. It is about 4 inches in circumference, 1 1/4 to 1 1/2 in diameter, and around 1/2 lb in weight. I have included comparison photos to show sizing comparisons against both Liv (by Lelo) and Sinfonia (by close2you). I also think most advanced users will like it as well for it does have 8 intensity levels and 12 patterns that can give you lots of variety. It is very powerful when the intensity is turned all the way up. The vibrator can be used for both solo and partnered play. It is great for massaging as well as internal play. Thrusting is very easy with this toy. I do not recommend anal since it does not have a flared base, so be very careful if you choose to use it for anal. From the Picobong website, here is the listing of the 12 different patterns that come with Zizo. The list can be found at http://www.picobong.com/en/product-detail.php?id=29
The rock- a strong level vibe
Pulse- a build and fall sensation
Bold Pulse- a rock & pulse Combo
Mid Pulse- a little quicker then pulse
Flash Pulse- the speediest pulse
Half Wave- stimulating jolts
Flash Half Wave- quicker, tighter jolts
Full Wave- fluid rise and fall
Flash Full Wave- faster fluidity
Bunny Slope- reverse Pulse
Roller Coaster- longer, faster, reverse pulse
Bumper Cars- Spontaneous transitions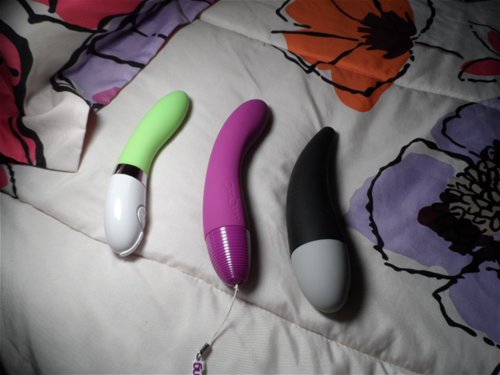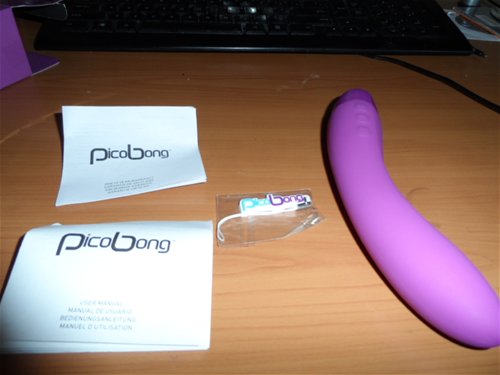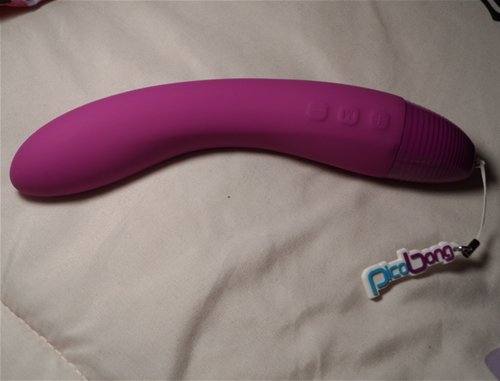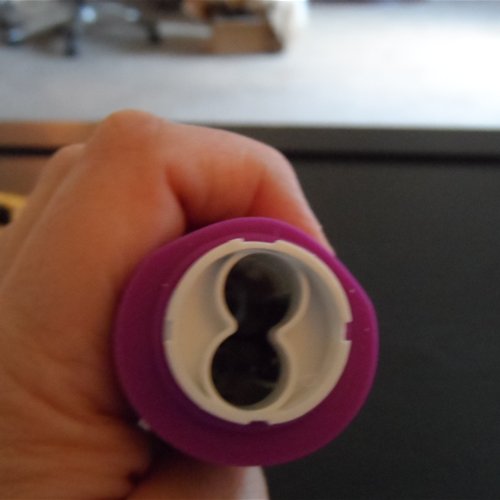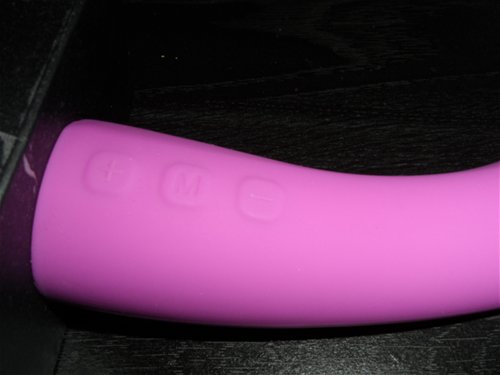 Cleaning Zizo is very simple. Again I repeat, no alcohol, petrol, or acetone cleaners should be used on this toy. Only use water-based cleaners, or soap and water. Since Zizo is waterproof up to 1 meter, you won't have to worry about water damaging the toy. Do not boil this toy. It will definitely ruin the toy. I also recommend removing the batteries after each use to save battery life. It is said that this particular toy will run a full 2 hours on one set of batteries though I haven't tested that theory.
I ordered my Zizo vibrator in purple. It came in a purple box--the same color as the vibrator I chose. Inside the box was the instructions and the Picobong Charm that can be attached to the cap. On the packaging it stated the following: 1 year warranty, waterproof to 1 meter, 12 powerful modes, near silent, body safe silicone, and 2 AAA batteries. It also showed the company information. I have included pictures of the packaging as well for your viewing.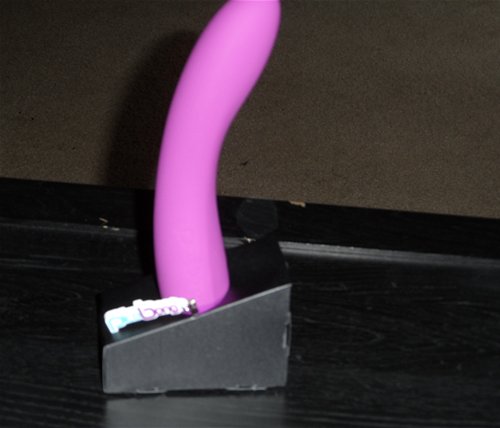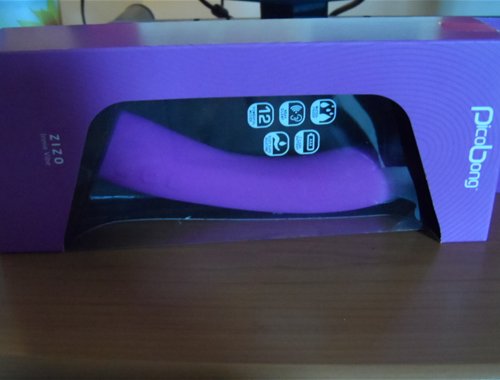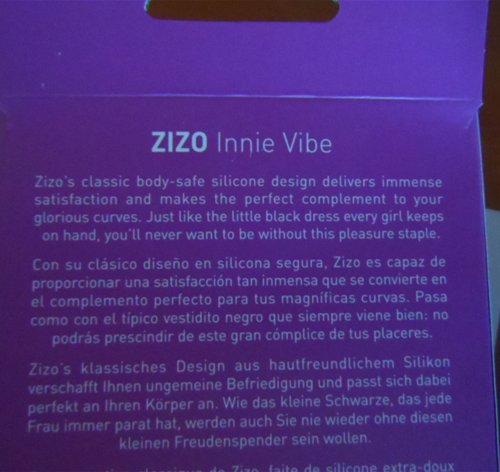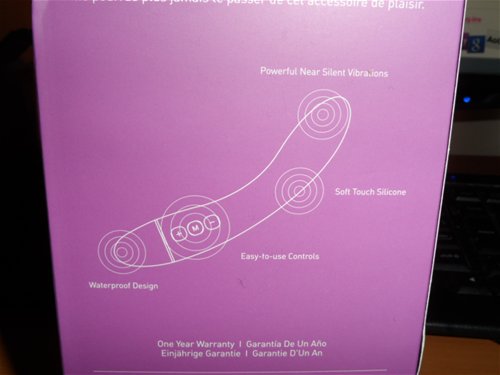 Experience
Although I wasn't able to find my g-spot with this toy, I still absolutely loved using it. Zizo is great for massaging sore muscles, clitoral stimulation and for thrusting. The variety of patterns and the strong intense vibrations definitely felt just awesome. I can definitely see myself using this toy for many years to come.
Follow-up commentary
2 months after original review
I am definitely not happy with my purchase of the Zizo. For it being a LELO toy, I expected a lot from it. I definitely feel very let down. The toy works on one mode only; when I try changing modes, it doesn't do anything. Every now and then, it will cycle the modes, but it is so infrequent that I don't even try anymore. This, I could see after having it for a good while, but as of my second time using it.. not cool! I thought seriously about trying to return it, but by the time I got around to thinking about it, I wasn't sure if Eden would take it back. Needless to say, it is now just collecting dust and not getting used. I definitely do not recommend this toy to anyone.
This content is the opinion of the submitting contributor and is not endorsed by EdenFantasys.com

Thank you for viewing
Zizo
– flexible g-spot vibrator review page!