Not the dick making me gag this time.
Shunga Sensations Balm in vanilla was a bit of a letdown, but not completely: I found some uses for it. Aside from the nasty smell and flavor, it did the job of numbing very well.
Published:
Pros:
Numbs very well
Jar looks nice
Found other uses for it
Cons:
Numbs everything it touches
Taste is beyond nasty
Smell is nasty
almost stop orgasm completly
Shunga Sensations Balm comes in four flavors: cherry, mint, strawberries and champagne, and vanilla, which I'm reviewing. It's made by Shunga Erotic Art and the current price is $12.99. The base is water and the ingredients include benzocaine, PEG 8, glycerin, propylene glycol, flavor, triethanolamine, carbomer, methylparaben, propylparaben, sucralose, and red dye. It says edible but I wouldn't eat a large amount at one time. It comes in a packed box; inside is a container that's 2 fl oz and has a screw top and a small booklet describing it and other products by Shunga. It's not discreet at all due to having a romantic couple on front of both boxes. The small size does however allow it to be easily stored and carried.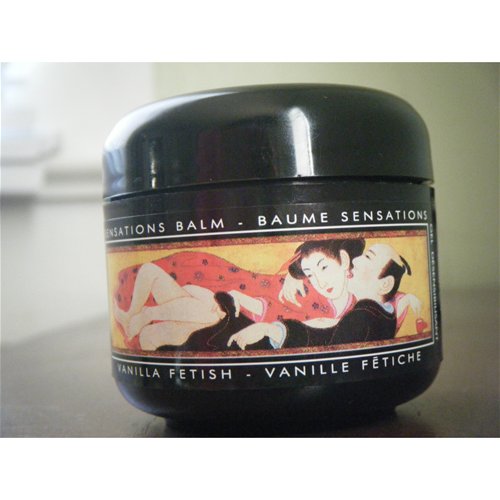 When I opened it, I immediately did not like the smell. I don't know how to describe it, I just didn't like it. The first thing I did was want to taste it. I love to taste things but this one made me gag immediately. YUCK YUCK YUCK! I have a friend who uses this for deep-throating and she loves it but I just couldn't bear the taste: it was overpowering even though my mouth went completely numb within seconds. I don't recommend it for oral use; for me, it was really nasty, and if you swallow a larger amount you might have some problems because of how strong it is at numbing.
The guy I'm with loves the taste and said it's like cake. I think it's a personal thing here. The feel is pretty smooth when rubbing it on, but it can get sticky if over-applied. It's mildly thick - it will spill out if flipped over but is not as runny as water.
It is very powerful at numbing: it will numb everything it touches. A little goes a long long way! I've had mine for a while now and use it often for my man and we still have more then half. On his penis it's made him last an average of 10 to 15 minutes which is the best we've tried so far. When you apply it to the penis, avoid getting it in the pee hole - he says it burns and to wait for it to dry before going at it. If you get to it too soon then your vagina will go numb as well. Aside from using it on your throat and penis, I think it can be used quite well for any other areas that are oversensitive, such as nipples. To use it you just apply to the area you want to numb then wipe away the excess.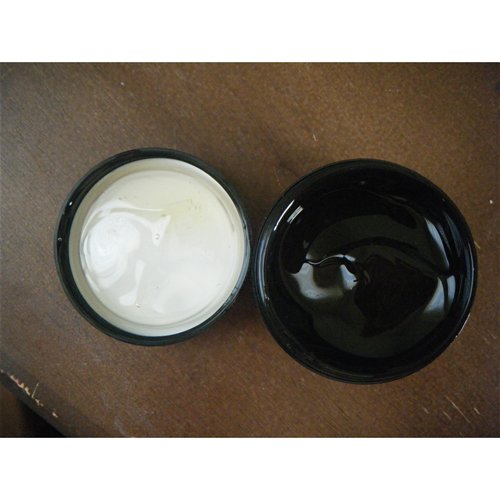 Experience
It works, just not as well as I'd like in the area of smell and taste. But overall it does get the job done. Prolonging my guy an extra 10 to 15 minutes is really nice, seeing as how others have not done as well. We also found a use for it when he had a toothache: he'd apply some and it would numb the pain away until he was able to get to the dentist. I think the price is fair, but maybe a little high, since the taste does suck, but the longer amount of time we get to screw does help make up for it. I do see myself buying it again unless something better comes out for me.
This content is the opinion of the submitting contributor and is not endorsed by EdenFantasys.com

Thank you for viewing
Sensations balm
– desensitizing cream review page!