Are you up to the challenge?
I absolutely LOVE this book and would highly recommend it to anyone! It's a safe book due to the fact that it's drawn and not photos, it's funny, and I think anyone looking at it would get a good laugh! This book never gets old, no matter how many times you flip through it, there's always going to be a position that makes your eyes get big, your jaw drop, and the laughs fly out!
Published:
Pros:
Compact, Travel-friendly, Funny, Creative, Detailed, Place for notes, Drawn
Cons:
Geared toward those in straight relationships, A lot of unrealistic positions, Some positions repeat
Position Of The Day Playbook: Sex Every Day In Every Way by Chronicle Books, is a comical piece that brings sex position books to a whole new level! How many other books are going to tell you the possible hazards and calories burned for the positions displayed?
This is a good sized book; 6" wide, 7" tall, and 380 pages of awesomeness! It's paperback, but has a high quality cover. The inside pages are also made of a higher quality paper, this book was made to last! If you're planning on putting this on a book shelf, be aware that it's not very discreet. It doesn't say anything about sex, but if someone were to pull it off the shelf, it would be quite obvious from the cover. The spine of the book simply reads: Position Of The Day Playbook.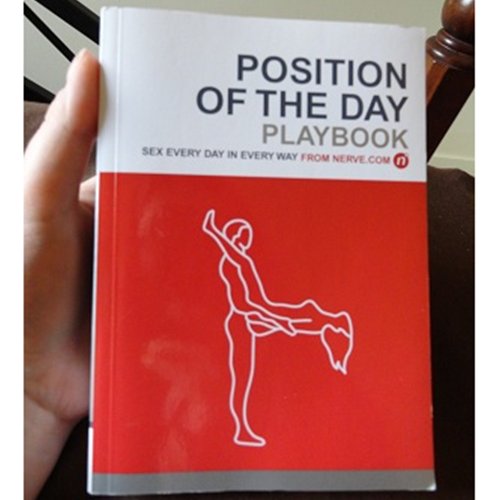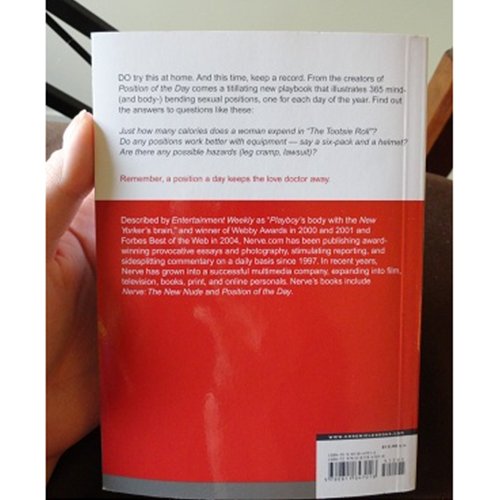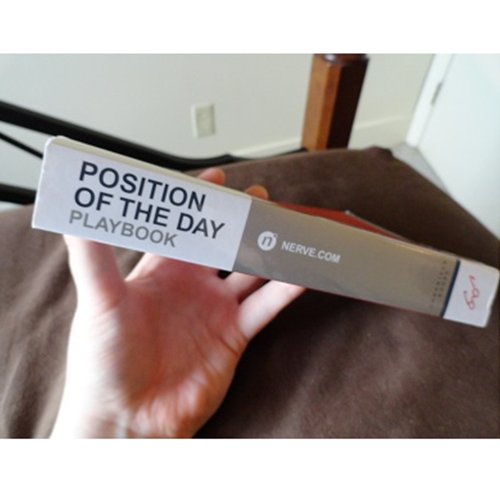 Each page displays a day of the year and titled position at the top, a drawn image of the position in the center, a place that tells you calories burned for him and her, potential hazards, benefits, equipment etc., and a place to rate it (Below Average, Average, Above Average, and Whoa!) and a place to write your comments. While this isn't made to be a totally serious book, keep an open mind because there's a little something for everyone to discover in this book. While it does have a position for every day of the year, some are repeated and renamed, though still just as funny.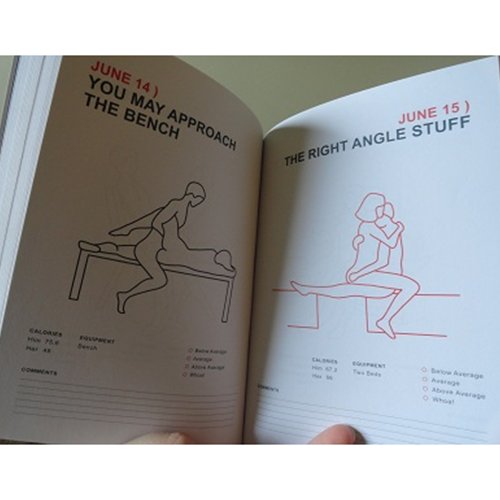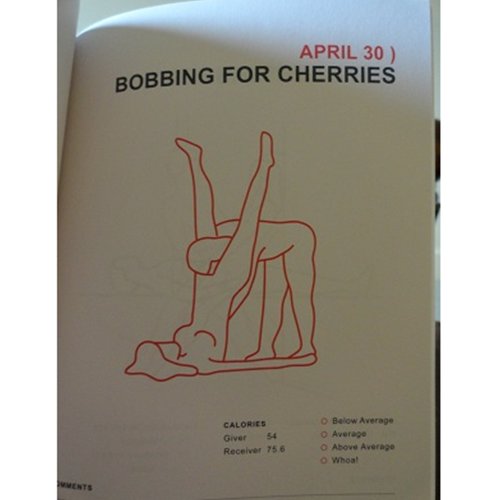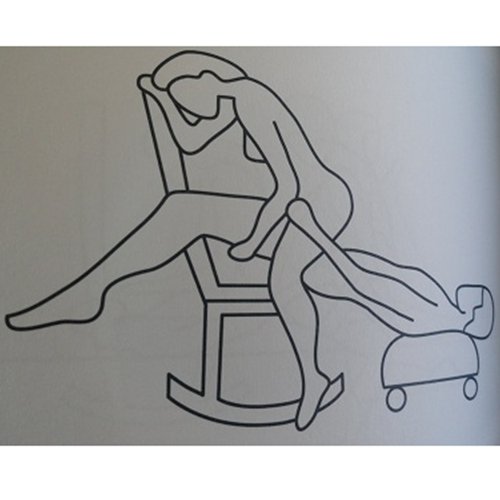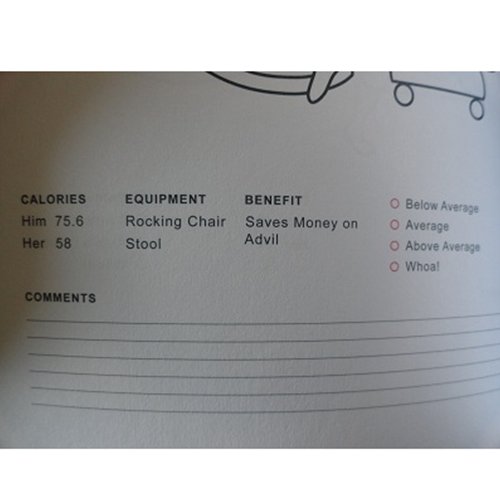 There are all types of positions in this book. Girl on top, guy on top, doggy style, oral, etc. They use beds, rocking chairs, floor, etc. and include what's needed under the image. A lot of them are unrealistic and would probably end in a lot of pain and not enough satisfaction, but if nothing else, it gives you and your partner something to laugh about. "Hey, remember that time we tried..."
I originally purchased this as more of a joke between my husband and I. We always get a good laugh looking through this book at all of the crazy positions. But we have also discovered that there are plenty in here that can and should be done and are amazing! I'm very impressed with the fact that this book is always good for a laugh, but keeps you stopping at certain pages and wondering if that's the next position you should try.
Would make a great gift for a newly married couple, for an anniversary, or just for a gag. It's reasonably priced and well worth it between the giggles and curiosity.
This book is aimed way more toward those in a straight relationship, but they do have some that are for those who are not. A lot of the oral sex positions, if creative, could be geared toward those in any type of relationship.
I appreciate the fact that these positions are drawn and aren't actual photos. They give enough detail in the drawing that it wouldn't be necessary. I think that's one of those things that truly stands out to me about this book.
Follow-up commentary
1 month after original review
This is still my go-to book for a little laugh and to maybe discover and try something different. No matter how many times you flip through this book it never grows old, there's always something new and challenging to try!
This content is the opinion of the submitting contributor and is not endorsed by EdenFantasys.com

Thank you for viewing
Position Of The Day Playbook: Sex Every Day In Every Way
– erotic book review page!