And we were swingin, just a swingin...
Sometimes you just need something different, sex on a bed, the floor or the couch can get a bit old at times, eh? Well, if you have a ceiling and a bit of imagination a sex swing might be just the thing you need to spice things up. So many possibilities are opened up with a swing, many of which could not be done without one. Besides, this is the closest thing to weightless sex most of us will ever experience.
Published:
Pros:
Opens up many new positions, Lots of adjustment, Quality construction.
Cons:
Padding could be better.
Sex Swing...is there any two words that bring up more erotic visions in your head? Well maybe but not many. I mean just think about it, your partner suspended above the bed with their legs, back and butt supported. You have full access to every inch of their body and you are free to twist them around anyway you please. In a way, this is also a great way to introduce a partner to bondage without actually tying them up.
Whatever way you chose to do it, Pipedream has just the thing you need with the Fetish Fantasy Series Fantasy Swing. All you need is two things to enjoy suspended fun; a wood ceiling stud (or other suitable mounting) and an imagination.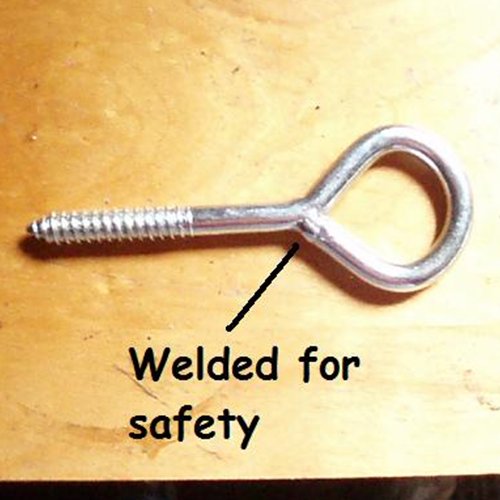 Starting from the top you get a coarse threaded eye bolt, this mounts to the ceiling by drilling a hole and threading it in. Use a 1/4" drill bit and drill a hole in the center of the ceiling joist, I like to drill a hole that is almost as deep as the threads are long. Next, screw the eye bolt in until the threads are all the way in.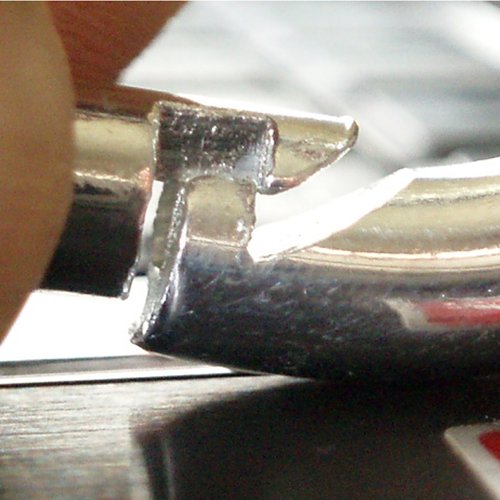 Next you can choose between the chain with a spring or mount the swing directly. The chain and spring will give you an added 24" of length and a bouncing function. Either way, you use a
carabiner
to hook them up. The carabiner's have a safety catch built in to the spring loaded gate, these are just like those used for mountain climbing. With the spring/chain you get a 200 pound capacity, without you get a 350 pound capacity.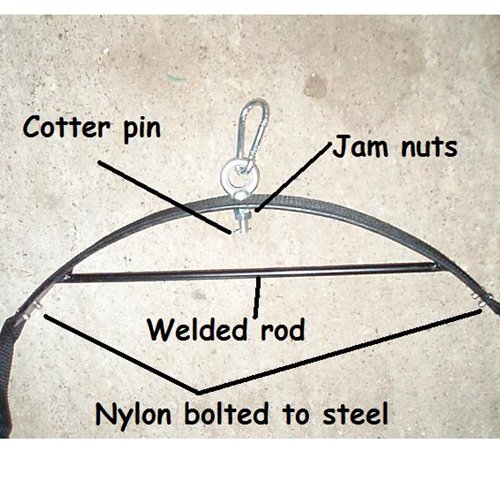 At the top of the swing we have a curved steel frame with a steel rod that braces the curve; this is solid steel and will more than handle the 350 weight rating. Through the center of the curved steel is a hole for the eye bolt, this bolt attaches with two nuts to provide a "Jam Nut" lock. Note that the jam nuts could be adjusted so the eyelet could act like a swivel if you want. To do this you only have to "jam" the nuts together so that the nuts are not tight to the frame. There is the added safety of having a cotter pin through the eye bolt as well. Can you tell they did not skimp on safety?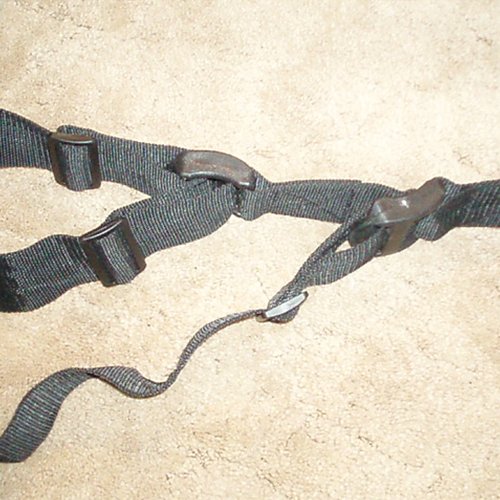 Two inch nylon webbing makes up the swing portion; this will also more than handle the 350 pound rating. The webbing is glued to the top part of the steel frame and has two bolts securing it to the steel on both sides. About 10" down from the metal frame we have the first adjustment buckle followed by the other two. The buckles are thick and should provide years of use.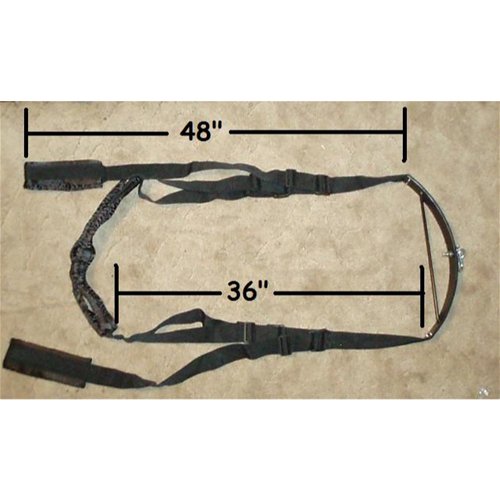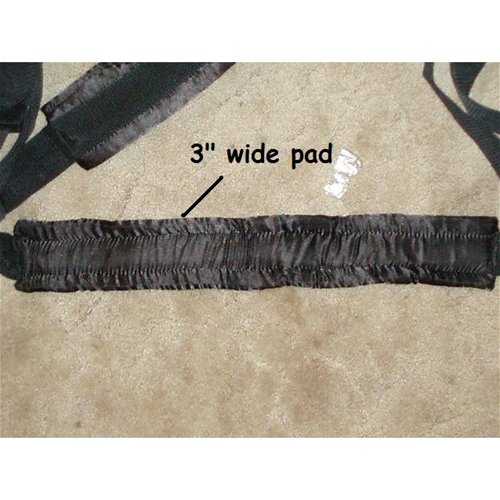 There are two padded straps, one for your back and one for your butt that hang 36" from the frame. These can be adjusted to about 27". The leg straps start at 48" long (Bottom of loop) and adjust to 38". This provides plenty of adjustment for various positions.
One thing I would change is the padding on the straps, the legs are fine but the back and butt straps could use some more padding. We needed a pillow for the butt strap and back strap.
Experience
He had a better time with this swing, maybe because it was above the bed and not against a door. Although, the door swing was more comfortable for our butts because of the bigger pad. The wife is still a bit timid about the swing but she does get use to it pretty fast.
Once extra padding is added it becomes way more comfortable and hanging in it for longer periods of time is more enjoyable. Still, the wife is not the most adventurous so doggie style and a spread eagle is pretty much all we have done with it. Most of this has been due to conflicting work schedules; we just don't have lots of time these days.
I can find no problems with workmanship or the materials; to me everything seems up to par and should more than handle the weight rating. In fact, the mount to the ceiling is probably where the rating comes from. I know the webbing will take more than 350lbs; this same size webbing is used to hold freight on some diesel trucks. The frame will surely hold more as well.
If you are interested in a swing but are worried about mounting one you can looks through my
EdenDYI
October meeting and see how easy it can be.
This product was provided free of charge to the reviewer. This review is in compliance with the FTC guidelines.

Thank you for viewing
Fetish Fantasy fantasy swing
– sex swing review page!