Take It In The Can
Although the Pleasure Can isn't exactly what I thought it would be, that's not the can's fault! I'm sure that there's tons of things that I'll be able to do with this product. The only thing I would recommend to those who are interested in the Pleasure Can as a storage possibility is - make sure you realize how small it is!
Published:
Pros:
+ Sturdy
+ Foam padding
+ Nice looking
Cons:
- Too small to store most toys
The Pleasure Can is a small. It's silver, made of metal, has a red zipper closure, and comes with foam inserts to act as a buffer, keeping whatever you put inside safe and free from damage. Of course, you can take the foam inserts out, but that won't give you much more room inside the can. The Pleasure Can is a little over 6 inches in length and 2 ½ inches in width. It's almost 8 inches around, but it's an oval shape instead of being exactly rounded. It's very lightweight, coming in at only .2 lbs. I've never been good at judging an item by its measurements, and that's why comparison pictures are so helpful to me. I'll admit, I saw this can and thought "What a great item to store all my glass toys in!" Yeah. Right.
Admittedly, when I first saw the size of the Pleasure Can, I thought, "What can I put IN this thing?"
Well, let me tell you!
We all have those little travel vibes that we worry about going off in our purses or bags. We don't want to leave batteries in them because they might start giving our wallets an orgasm in the grocery store. That would be embarrassing. We also don't want to dig around in our purses to find a toy that's sank to the bottom of our bag along with a tampon, dirty change, tic-tacs, half opened gum, and lint.
Problem solved! Slip one of your favorite pleasers in your Pleasure Can, along with its batteries, and keep it safe from debris. The can is small enough that it will fit into a purse or gym bag without taking up a huge amount of space.
You can also drop your jewelry into the Pleasure Can if you go to the gym straight from work. It'll keep your good stuff safe.
I'll be honest and say that I'm one of those girls who wear those big bug-eyed sunglasses. Those won't fit in the Pleasure can, but some of my late 50's inspired cat-eye sunglasses will. You can also put your regular glasses in there.
You're only limited by your own imagination when it comes to what you can do with this can. Although it's small, I'm sure there are tons of other uses for it as well. It's discreet enough to leave sitting out. Running up the can are the words, "love yourself" and on the lid it says Fun Factory. On the very bottom of the can is Fun Factory's website and phone number.
I'm sure that the Pleasure Can will come in handy for a lot of people. Although it might not work the way you originally thought it would, it still has some great uses!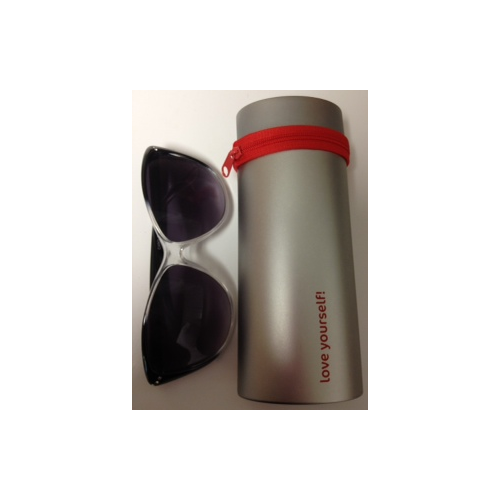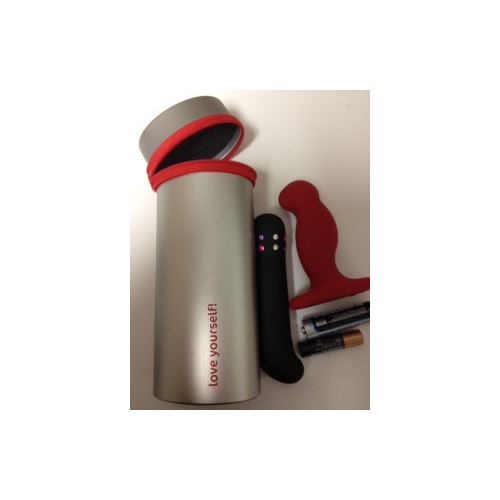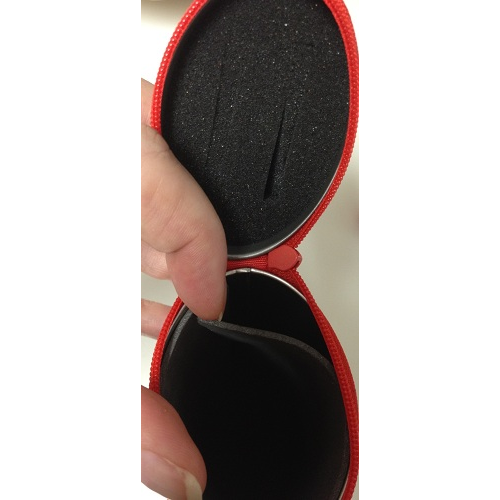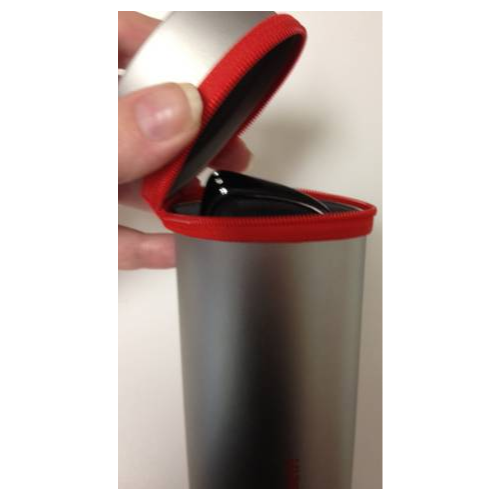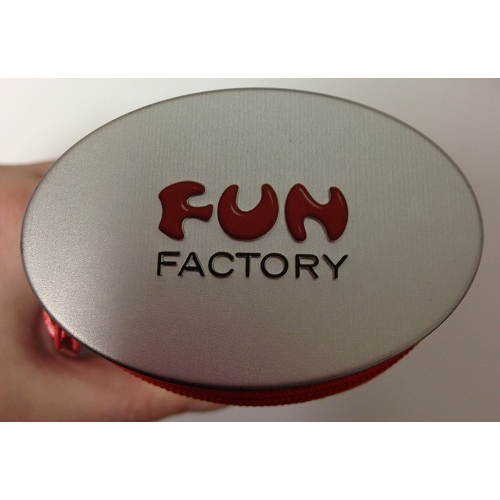 Follow-up commentary
3 months after original review
I'm going to be completely honest with you... I wasn't thrilled with the size of the Pleasure Can when I first received it. However, since I've had it, I've kinda come to enjoy it. When I'm outside at the pool, I stick my iPhone in it and slip the can under a towel to keep it cool. I leave the can unzipped so I can use the earbuds and listen to music. Granted, it's a tight fit. I have to take out the foam insert, but I also have a thin Otterbox cover. Right before I quit smoking, I was using on of those e-cig things (smokeless cigarettes) and that slipped in right beside it. Even before that, although I couldn't fit a box of cigarettes in there, I could fit plenty for a few hours at the pool, and a lighter. It kept everything dry as I got in and out of the pool. Nothing got overheated, and nothing got smooshed. My phone was protected, too!

Going to eat with my S-I-L and my nieces - just pull out the can. I can stick two little dollar store flip notebooks in there and some crayons (that won't get all broken). They each get a notebook and they have to draw what I say with only one color, whichever color they close their eyes and pick from the can. They love this. By the time they are tired of it, the food is there.

So there you have it. The can and I have bonded.
This content is the opinion of the submitting contributor and is not endorsed by EdenFantasys.com

Thank you for viewing
Pleasure can
– storage container review page!